Statewide Student Senate votes to include pronoun preference at registration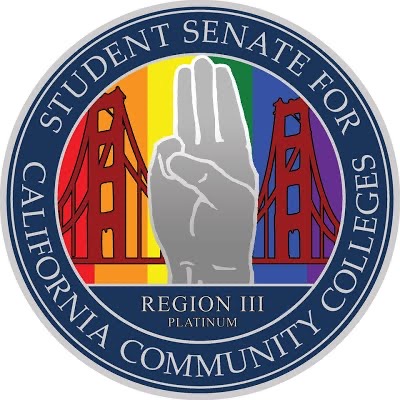 In a nod to gender inclusivity, the Student Senate representing all 115 California Community Colleges adopted last month a resolution encouraging colleges to provide space in student registration portals for entering pronoun preference. 
Two Santa Rosa Junior College Student Government Assembly members wrote the resolution that passed by an "overwhelming majority," according to SRJC Vice President of Student Life Dakota McGranahan, one of the resolution's authors. 
"There was nothing but an outpouring of support," McGranahan said. 
Its passage means that when students log in to register for classes, they will be able to add their preferred gender pronouns in the same way as they now add their preferred name. The pronouns will then appear on instructors' rosters without their having to ask each student in front of their peers.  
"This way, instructors aren't calling out students who might not be comfortable with their identities and blasting that out," McGranahan said.
The change will not be immediate.
"This is something we'd like implemented as soon as possible, but it's likely a Spring 2021 change," said Sean Young, SGA executive vice president of legislation. 
The resolution spawned from a discussion between McGranahan, Young, SGA Vice President of Diversity Nikki Magallanes and their friend Paige Henderson, a nonbinary student who prefers the pronouns they, them and their.
"We were sitting together talking about the new housing that's coming to campus and how the restrooms will work," Magallanes said. "We were wondering whether they should be co-ed or restricted to the gender binary — male and female — or whether they should be gender neutral." 
That led to a general conversation about pronouns and whether SRJC is doing enough to support its transgender students.  
"I don't want to say we're taking on inclusivity [as an initiative], and then we're not actually being inclusive," McGranahan said of the impetus to write the resolution. 
Henderson welcomes this sentiment, but said the resolution ultimately falls short because the challenges they experience cannot be fixed by one resolution alone.
"What I face is societal," Henderson said. 
Henderson's constant search for often nonexistent gender neutral bathrooms, the sense that some fellow students and instructors aren't accepting of nonbinary pronouns as a construct, the fight for permanent funding for the Queer Resource Center and a general feeling of invisibility are the hallmarks of Henderson's experience  since 2017 on both the Santa Rosa and Petaluma campuses.
Despite the struggle trans students face on campus, or perhaps because of it, students like Henderson understand proceeding toward inclusivity is nuanced, particularly because those who wish to be welcomed are ready only on their own timelines. 
"When it comes to pronouns, especially in a classroom setting, it needs to be treated as normal for everyone to state their pronouns as they state their name," Henderson said, speaking of all students, cisgender and trans alike. 
 "Having pronouns be commonplace in all greetings would make us feel like we aren't othered," they said.
But it's important, Henderson noted, that the disclosure of pronouns "should be under the direct decision of the person in question, not [because they are] beholden to the classroom or the teacher."
This only happens, though, if instructors are trained to understand the complexity of nonbinary identity and are prepared to respect each student's position on their journey toward self-acceptance, both of which are more likely if the use of nonbinary pronouns is codified into the registration system as this resolution encourages. 
The option to declare pronouns will exist, nonbinary students can choose to use it when they are ready, and then instructors will possess information about each student that can be used to address the student properly.
McGranahan, Young and Magallanes are proud of the progress, particularly considering the collaboration and hustle required to prepare and submit the resolution in time for the Student Senate conference. The resolution is unorthodox in that students who authored the resolution do not attend the college that sponsored it.
Because the language was finalized so close to the February deadline, SRJC's SGA couldn't meet its two-meeting review requirement to sponsor its own draft. So Young put in a call to College of Marin's Student Government Assembly which, conveniently, does not have the same two-meeting review process. He drove to College of Marin on a Friday afternoon to present the resolution, its SGA reviewed and approved it the same day, and then Young and McGranahan submitted the resolution for review at the conference.
"The vote was simple, cut and dry," Young said. "It passed very easily." 
All three SGA officers think SRJC will be the first community college in the state to heed the resolution and incorporate pronoun preference in registration. 
"We're really trailblazing," Magallanes said. 
Young was equally as invigorated. "I'm happy to have my name attached to the resolution, but it's not about that. It's about what we're doing for the students," he said, clearly pleased with what the outcome means for his classmates. 
"Student government is about doing what's best for students and, at the end of the day, with these resolutions, we've definitely accomplished that," Young said.
Henderson, who has attended SGA meetings in the past to increase trans visibility and further their advocacy initiatives, tempered their excitement. 
"When it comes to progress like with this resolution, we're only making my situation a little bit less-worse," Henderson said. "But I have a wonderful network of people, and the campus is improving. I'm grateful for that."