Retired English instructor and campus "force" Melissa Kort dies of cancer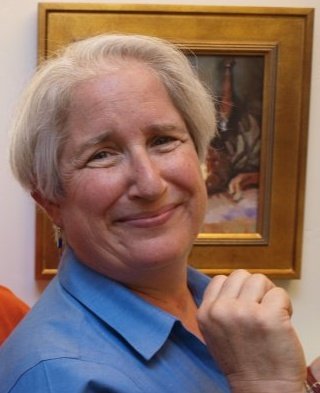 A beloved English instructor and influential force at Santa Rosa Junior College whose last name was transformed into a verb describing the effective yet beautiful use of language died after a two-year battle with cancer, according to SRJC President Dr. Frank Chong. 
Melissa Kort joined SRJC's English department in 1981 and retired in 2015, using those 34 years to share her passion for Jane Austen and Charles Dickens while advocating for students, empowering women on campus with her bold feminism, and completing her Ph.D.  
"She was a force," said Lauren Servais, a fellow SRJC English instructor who remembered Kort as upstanding. "It's unusual to meet someone as gifted as a teacher and a scholar — and so devoted to her family and her community — but she was all-in on all those things."
In an email Friday to the Board of Trustees, faculty and staff, Chong said, "Melissa leaves an indelible legacy at SRJC, as an accomplished educator, steadfast student advocate, literary scholar, and beloved colleague and friend. She contributed to our college community in countless and immeasurable ways, and she will be missed."
According to her longtime colleague and friend Robert Duxbury, "Melissa was one of the most brilliant minds the college had." 
While her scholarship centered on the English language, it encompassed a range of tangential and prescient topics.
"When Melissa arrived at the college in 1981, it was very much an Old Boys' Club," Duxbury said. "But she took a lot for the team, so to speak." She was vocal in her assessment that the college's women lacked representation, that women didn't have a voice at the table.
"She was fighting battles back then, for women who are in their young 20s now," he said.
This point of view echoed in her lectures, where she would reframe Jane Austen's work through a feminist lens. Rather than letting students look at Austen's world of tea parties and matchmaking as folly, she encouraged them to appreciate the seriousness of that sphere during the period.
"Melissa explained to her classes that [the luncheon] would be like a business meeting. It wasn't girl talk or the old biddies getting together," he said. "It was important stuff at the time."
Kort brought what Duxbury called "enormous scholarship" to the JC. Her Ph.D., titled "Facing the Camera: Dickens, Photography and the Anxiety of Representation," intertwined this fierce feminism with film and gave her an outlet to critique the way in which social constructs shaped the industry's output.
"The BBC would always do Dickens first," Duxbury said, reflecting on Melissa's thesis but also speaking from personal experience as a native Englishman. "But then they would do Austen, except through the lens of Dickens." 
Kort was not impressed, "and she was far more English than I ever was," Duxbury chuckled.
Her love of the English language was infectious; she led multiple excursions to the Oregon Shakespeare Festival in Ashland, where she encouraged her students to revel in all that is The Bard. 
"As a JC instructor, you don't do field trips that much," Servais said. "But Melissa really wanted students to have that experience."
Duxbury used to accompany Kort to the festival, occasionally driving a van full of students the five-and-a-half hours north so they could take advantage of the discounted tickets she'd wrangle. 
"She was always trying to get people on the right side of art," he said. 
Perhaps her most lasting mark on campus is in the word "Kortized," a term born during her revision of the Academic Senate's Policy and Procedure manuals. Both documents are said to have been Kortized, meaning their language was "thoughtfully and beautifully interwoven with intent," Chong wrote.
The process was painstaking for everyone involved.
 "She was a formidable figure, somebody like Gertrude Stein," Duxbury said, invoking the American expat memoirist, literary thinker and salon hostess. 
"Melissa presented very much from the mind, but it was informed by deep caring. People tended to understand the head bit and not the heart bit," he said, acknowledging that others did not always appreciate the underlying mechanism of her drive.
"Because she was such a clear thinker who was convinced she was right, she had very little time for people who didn't agree," he said. "Sometimes she was more admired than loved."
But Duxbury found humor in the recollection. "This wasn't the case with me because I was always wrong, and I knew it. I was one of her favorites."
Across campus, colleagues went out of their way to get Kort on their side when there was a goal at hand.
"She was a heavy gun in the department and in the community," Duxbury said. "She was a dynamo. When she set her mind to something, she got it done."
Kort threw herself into her passions and projects, including her full investment in the college's annual Work of Literary Merit selection, a program that began with instructors agreeing on one work to be read by all English 1A students. Over time WOLM transformed to include a lecture series, library displays, public readings and a tie-in to ESL classes.
"Usually [the department prepares] a lecture and a poster," Servais said. "But with Melissa, she created T-shirts, mugs; it was a whole experience." 
When the department selected "Works of Sir Arthur Conan Doyle" for 2013's WOLM, Kort promoted the program with branded swag bearing a catchy tagline: Keep calm and call Watson.
She was instrumental in cultivating the college's Swedish exchange program, the culmination of three years of hard work for Swedish high school students studying entrepreneurship. Communication Studies Instructor Mark Nelson volunteered as a host and accepted the coordinator position after Kort's diagnosis forced her to step back from the role.
"She worked so hard to create a nurturing environment for the Swedish students," Nelson said. "I'll always remember her energy level and her devotion to them."
He remembers Kort as thoughtful and transparent — and as a committed San Francisco Giants fan who not only arranged for the Swedish students and their host families to attend a Giants game, but who coordinated the pass-back of her season tickets so each student could experience life at the club level in Oracle Park. 
"For a lot of the Swedes, it was the first time they'd seen baseball," Nelson said. 
This commitment to providing a well-rounded experience was typical for Kort in her role as program leader. She planned visits to Jack London State Historic Park and to local small-businesses where the students could see marketing and decision-making in action, correlating to their high school curriculum's entrepreneurship focus. 
Even though both Kort and Duxbury retired, they remained committed to their weekly kaffeeklatsches. 
"People would ask, 'Was it hard to be with Melissa because she was obviously failing?'" he said. "And I would say, 'Yes, I'm really sick of it — but only because we had a really big fight about Milton!'"
Kort's personality and focus on her work remained. "Her political, social, humanitarian beliefs never wavered," Duxbury said.
"She was a scholar until the end."
Kort is survived by her husband, Thomas Meade, and two children, her son Issac Kort-Meade and a step-daughter, Anathaea Meade. A virtual service was held Sunday, April 5 via Zoom Conference. In lieu of flowers, contributions in Melissa's name should be made to Emily's List, Planned Parenthood and the American Civil Liberties Union.