Fishman steps down, Burns to replace as chair next semester
The Santa Rosa Junior College Board of Trustees juggled a full agenda for the final meeting this semester, hearing student concerns over reduced library hours, honoring an employee of the month and saying farewell to board president Maggie Fishman as she passes the gavel to trustee Jordan Burns.
With the fall semester coming to a close, board president Fishman announced next semester she will no longer be board president; the title will go to Burns. "We've had an interesting couple of years, and your support was awesome and I appreciate it—thank you," she said. Fishman will remain on the board as a trustee.
Burns thanked Fishman for her years of service, encouragement and support. "I thank her for all the advice she's given me, and I look forward to serving as the chair and serving the community, the college and beyond," he said.
AFA representative Karen Frindell congratulated trustee Burns on his new position but made him aware of college staff concerns. "Faculty have been approaching AFA with concerns about the newly elected president, mostly based on comments made in the past that were construed as anti-faculty," she said. She said she's hopeful to turn a new page and enter a good relationship with the new president-elect.
Frindell also announced the district and the All Faculty Association had reached an agreement in faculty salary negotiations. "We came to a fair agreement that recognizes concerns for both sides, and preserves Rank 10 and the legacy of excellence."
For the second time this semester, Student Government Assembly representatives stood before the Board of Trustees in full force to fight to restore cut library hours. Backed by dozens of students holding signs that read "Fight for more library hours!" SGA representative Abril Barbosa Chombo expressed concern for more than just library hours, however. "After the fires, many of our student employees were affected, and yet SRJC hasn't done much to assist them," she said.
She elaborated on their interest in increasing the wages of on-campus student employees. "In the last year, management, faculty and the staff obtained a raise, but the student employees have not seen such."
According to Chombo, students will be paid $15 in the future, however she made her argument that students need the money now, not later. "In order to survive in Sonoma County, an individual needs to be making a minimum of $23 an hour."
SGA made it known that their primary concern is for the board to ensure that student employees make $15 an hour now, not in a  couple of years.
Student Elsa Gracia spoke on behalf of the Black Student Union and Mujeres Xingonas, two student clubs. She and her cohort made an appearance to voice concerns for student needs, including more library hours, a hot topic amongst students this semester.
"While MX and BSU are pleased to hear the recent changes in library hours of operation, and many may say the battle is won, we want to remind our governing body and our student body that the fight to ensure the students' academic needs are heard and supported continues. And resources like the library are not only secured for future students but also kept off the negotiation table," she said.
Library department chair Phyllis Usina reiterated the importance of library hours when she took to the podium. "As the words of the students to this body have shown, the importance of protecting our library hours against budget cuts is vital to the health of our institution," she said. In response to the budget cuts, the library found a partner in an external university. SRJC loaned classrooms for the university's night classes and the funding was directed back to the library to help extend hours.
"I believe the advocacy of our students and the supportive words of the board of trustees this semester made a difference in getting SRJC to direct that university classroom use funding directly to the libraries," she said. Because of this funding, the library will be able to open more hours starting spring 2019.
Regina Mahiri received the employee of the month award for the month of December. Mahiri is an administrative assistant who works in the student equity department.
"When I first came to this campus three years ago I didn't know the impact it would have on my life," she said. "I truly believe that when you enjoy what you do it's not work, it's not work it's merely an extension of yourself."
About the Contributors
Jordan Allums, Staff Writer
Jordan Allums started his career with The Oak Leaf in 2018, beginning as a staff writer for the news section. He is now the arts and entertainment editor,...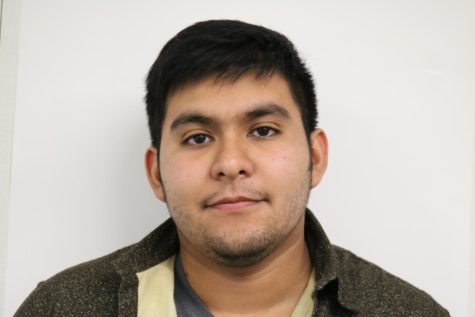 Abraham Fuentes, Staff Writer
Abraham Fuentes is a Writer and photographer at the Oak Leaf News going into his 3 third semester. He will be transferring in 2020 fall Semester.