2018 midterms break historic records
Democrats secured the House of Representatives and flipped several states Tuesday night in an election that produced a historical amount of voters and elected a record number of minorities into office.
An estimated 113 million people participated in the election, making this the first midterm in history to exceed over 100 million votes, with 49 percent of eligible voters participating in the election. This contrasts the 2014 midterm elections where only 36.4 percent of eligible voters participated–the lowest turnout for a midterm.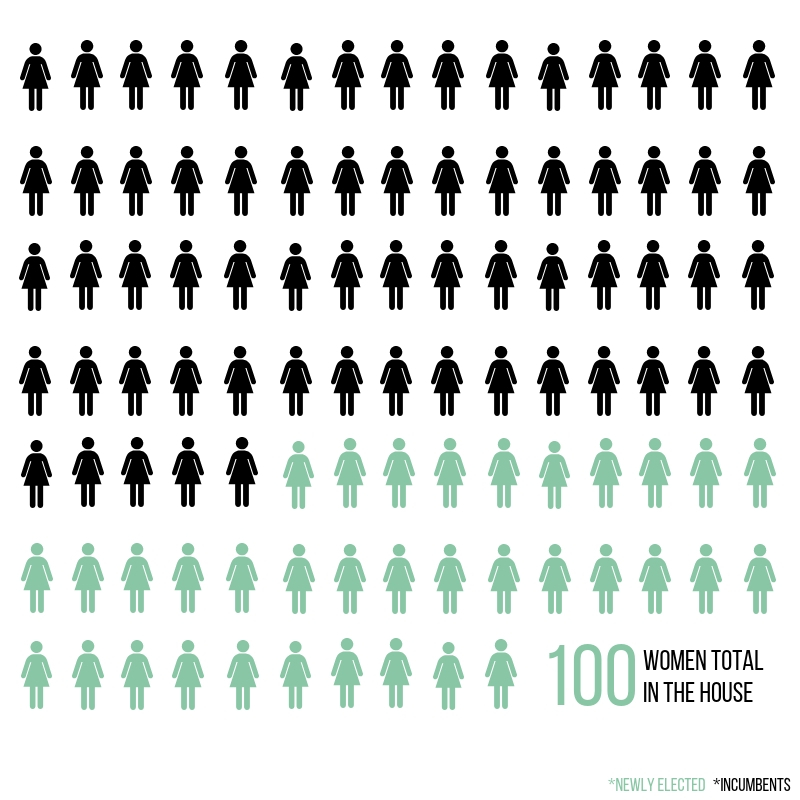 Out of 222 Democratic seats in the House, 100 are occupied by women, 33 of which are newly-elected.
Alexandria Ocasio-Cortez was elected by New York's 14th district at 29-years-old, the youngest to be elected. Ocasio-Cortez, a self-proclaimed Democratic-Socialist, enticed voters with her platform–Medicare for all, the abolition of US Immigration and Customs Enforcement (ICE) and introducing legislation to drag big money out of politics.
Santa Rosa Junior College student, Bevin Fath, 32, was pleased to see the young congresswoman elected to office.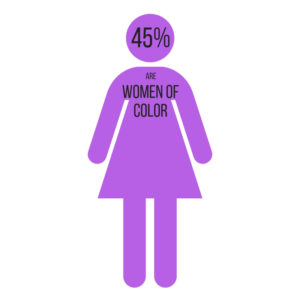 "I didn't follow this election too closely, I haven't really since Trump was elected," Bevin said. "But the more diversity we get in office, the better representation we get of those living in this country."
Additionally, Connecticut is getting its first black congresswoman following Tuesday's midterm elections. Jahana Hayes, who was chosen as national teacher of the year during Obama's presidency, considered dropping out of high school when she got pregnant at 17. But she persevered, went to community college and later obtained a Masters in history where she then worked as a history teacher at Kennedy High School.

Ana Lopes, 20, feels that the growing diversity in politics gives her "hope for the future."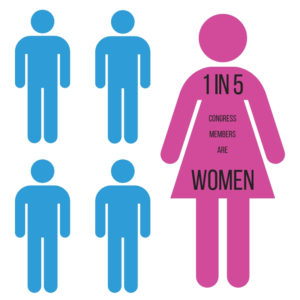 "I have a class I'm in where a majority of the class is white and there are only 3 brown people, so I don't have the guts to raise my voice; I feel like I'm going to get shut down. So having a person of color in government will help me have more courage to speak out," Lopes said.

Seven states also flipped, playing a pivotal role in increasing Democratic power. Illinois, Kansas,  Maine, Michigan, Nevada, New Mexico and Wisconsin all flipped blue, almost all of which showered Trump with support in the 2016 Primaries.

Other notable wins include the first two Muslim congresswomen, Rashida Tlaib and Ilhan Omar, the first Latina congresswomen representing Texas, Veronica Escobar and Sylvia Garcia, the first two Native American congresswomen, Sharice Davids and Deb Haaland and the first openly gay governor from Colorado, Jared Polis.