President Chong will hold office hours open to the public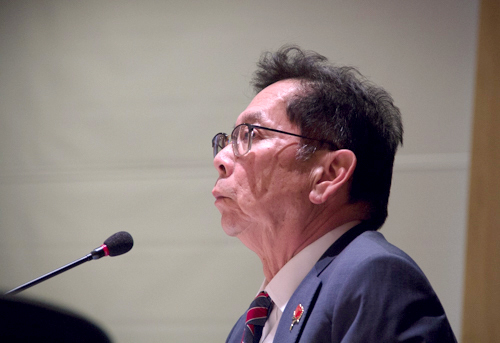 After student and faculty representatives declared no-confidence votes last semester, Santa Rosa Junior College President Dr. Frank Chong announced he will hold monthly office hours for the public.
Chong cited a need to open up further communication between himself and the college community. The president will be available from 1:30 to 3 p.m. every fourth Tuesday of the month, with priority given to students who email in advance.
In his email, Chong reported that "I announced my intention to begin holding regular office hours in order to better facilitate open communication with the entire SRJC community."
The president's decision follows the spring semester's ill-received decision to cut the summer term to deal with the budget crisis. The scandal ended with Chong accepting a pay cut, and the board of trustees placing him on probationary period.
The president can be reached at his email, [email protected], to make an appointment.