Bear Club Fire Relief Rally offers support
Santa Rosa Junior College students accessed wellness resources, games and a free meal during the Bear Club Fire Relief Rally on Wednesday, Dec. 6.
A pop-up version of the Cozy Zone was back by popular demand, set up in a section of the Bertolini Student Center Cafeteria. The Cozy Corner was organized by students enrolled in CHW 155 Mental Health Promotion.  
"We all went through trauma with the fires and we're here today to help people process it so they can move on," said Alec Rich, 39, who is enrolled in the mental health promotion class.
In the Cozy Corner, students could write their secrets anonymously on postcards called "post-secrets" and attach them to a board. There were also free massages and self-care self-assessments.
"With everyone trying to meet vital needs like housing, it's easy to forget about self-care," Rich said.
The PEERs Coalition, a student organization that provides mental health services, set up a table with a variety of mental health information, including psychological resources for managing stress as the semester winds up.
The Student Employment and Career Services department offered resources and job listing information for students seeking employment.
Many SRJC organizations made donation opportunities available, with proceeds going to fire victims.
For $1 attendees could hit a hockey puck at a target, courtesy of the SRJC Polar Bears Ice Hockey team.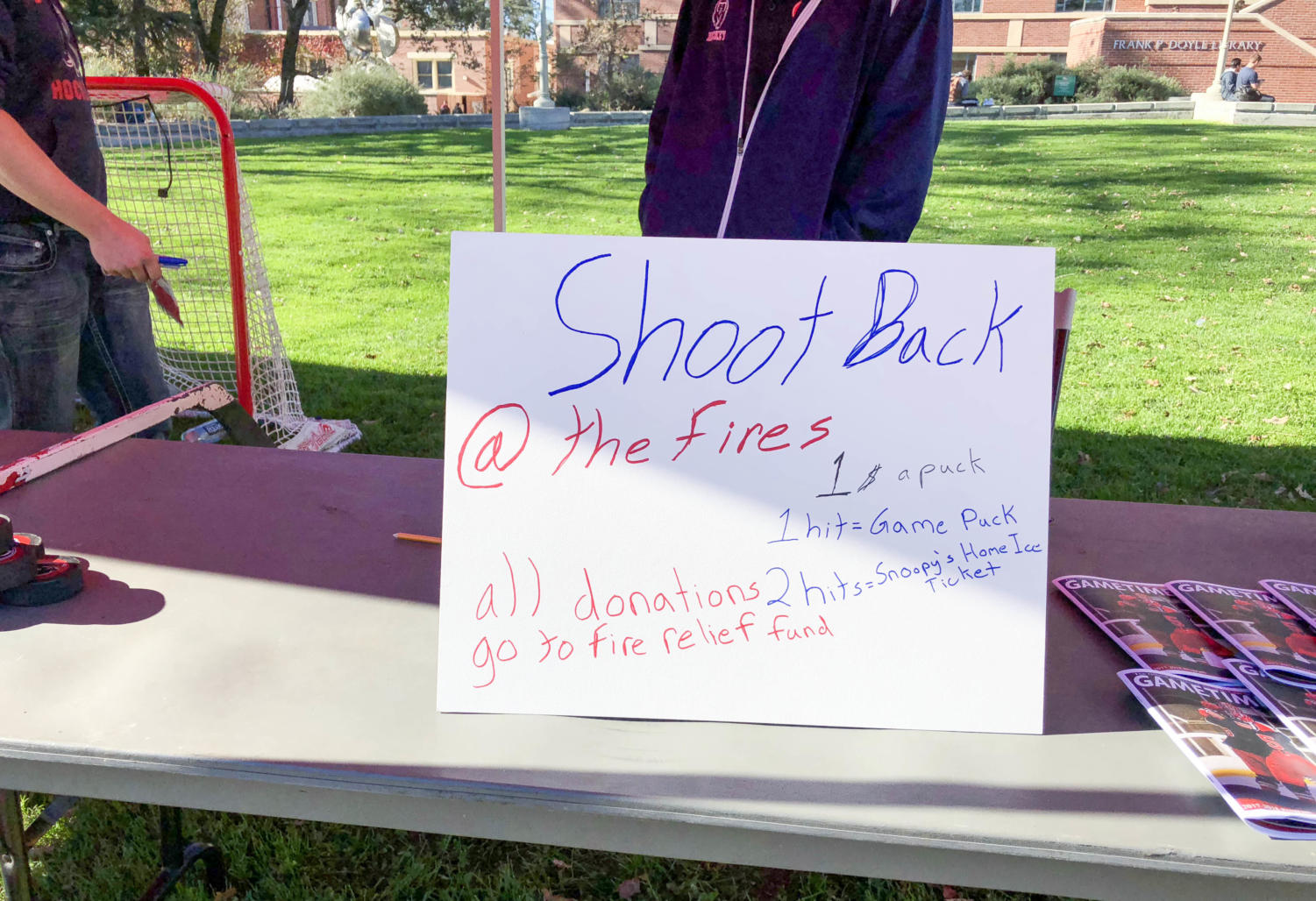 The Inter-Club Council and Student Government Association sold #srjcstrong #srjcfuerte shirts.
Santa Rosa Kickboxing and Jiu-Jitsu offered martial arts demonstrations and a free week of classes to students as a form of stress relief and exercise.
A new club called C for C, Community for Change, set up a table in the cafeteria with cookies and hot tea available on a sliding donation basis.
"Sometimes people just drop in 50 cents, but every little bit helps," said Ysabella Castillo, 19, sociology student and member of C for C.
Michelle Harmon, 28, studying dental hygiene, picked up a cup of peppermint tea.
"I think it's a great cause and I'm glad they're trying to reach out to the community," Harmon said. "I had three faculty members in my program lose their homes."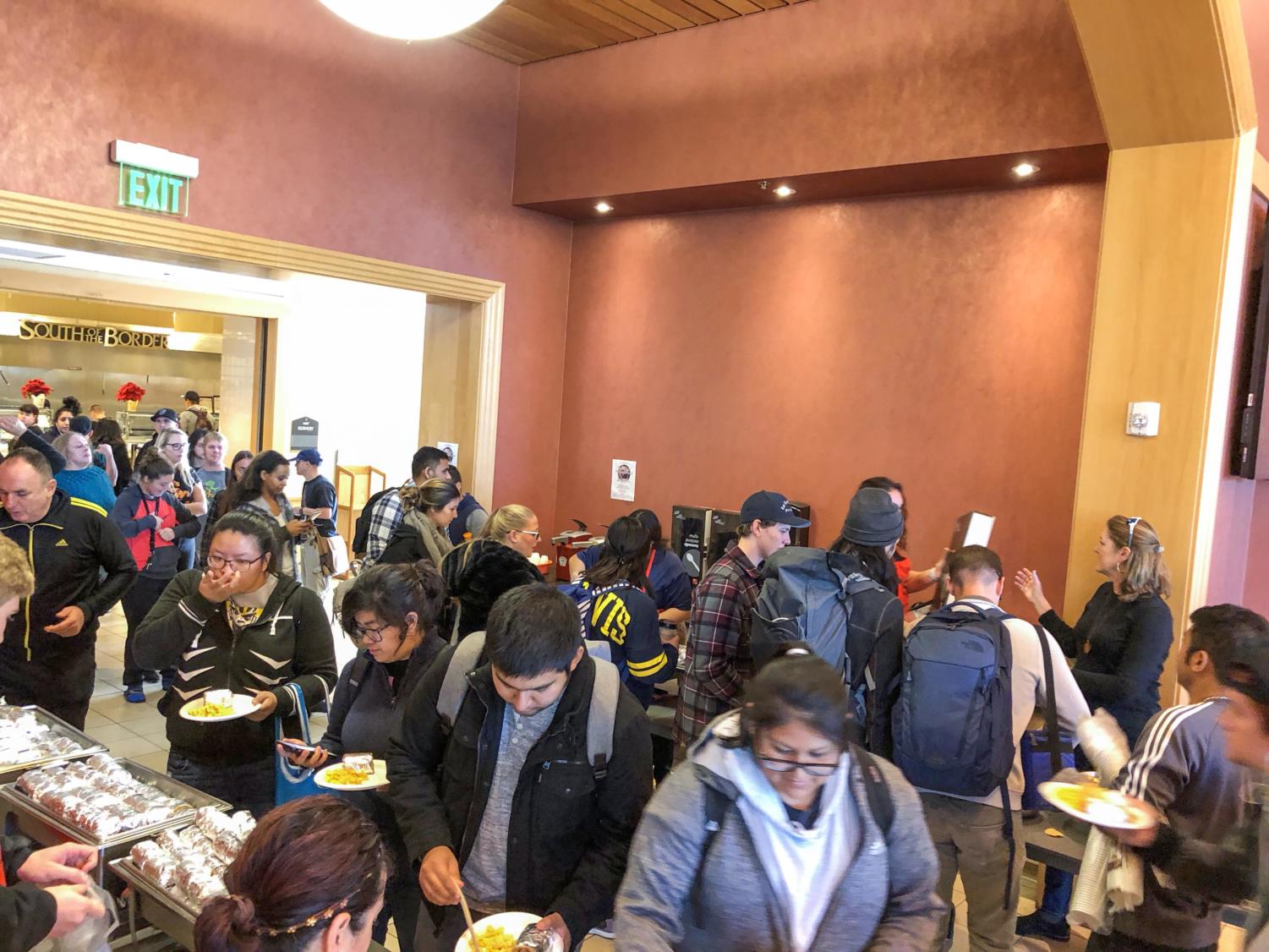 Student Success Coaches and PEERs Coalition hosted Wellness Wisdom for Winter on from 6-7 p.m. on Dec. 7 in the Bertolini Student Activities Center. Students could learn habits to help rest, relax and recharge.
Community for Change offered treats and tea again on 10:30 a.m. -1 p.m. on Dec. 7.