Shone Farm harvests goodwill for SRJC child development center
Containing the devastation of the North Bay wildfires proved to be a monumentally challenging task; containing excitement for the upcoming holiday season may not be as difficult for Santa Rosa Junior College's population.
Close to 1,000 students, staff and faculty members are displaced from their homes. The wildfires may have played a horrible trick on Santa Rosa families, but Shone Farm has a real treat in store at SRJC Child Development Center.
SRJC's agriculture location in Forestville donated close to 100 pumpkins to SRJC families in need of some holiday cheer following a frightening month.
"I asked if the farm would donate and they said 'yes'," said Jennifer Warren, a preschool teacher involved with the center for 25 years. Warren took it upon herself to reach out to the farm in hopes of bringing some much needed joy to the children at the center.
The center is a daycare program to an average of 100 children, ranging from 6 months to 5 years of age, all of whom are receiving a free pumpkin compliments of Shone Farm.
"We grow them for our fall festival pumpkin patch. We had to cancel the festival due to the wildfires, so we're happy to donate them to the children's center," said Anthony Blondin, Shone Farm coordinator.
"We do have families that lost their homes, and it's incredible how resilient they are in coming back into school," Warren said.
Another incredible aspect of the Children's Center is how under the radar the program is in regards to the school. "No one knows there is a children's center on campus half of the time," she said.
The center is located next to an armory, which doesn't necessarily translate to the "typical" college experience, yet it's far more prevalent than one might think.
"I've worked at Stanford and Chico State, and it's typical that we are on the outskirts. We're not really the center of the campus," Warren said.
Another college experience that one might not associate as "typical" is navigating the rigors of student life as a young parent. "Teen moms are our first priority. They couldn't go to school without the center," Warren said.
"We have a 16-year-old student who uses the center for her two-year-old, so that's the kind of support we offer for those who need it."
Maleese Warner, Manager of Child Development, agrees with Warren that the lack of visibility is one of the main challenges for the program.
"We just want students to know we're here. We allow students who may not be able to go to school to actually complete their academic goals."
The Children's Center, located at the Robert A. Call Child Development Center on the Santa Rosa campus, provides subsidized child care for SRJC students, staff and faculty members and non-subsidized child care for the local community. SRJC student-parents with a "B" average and a minimum of nine units are eligible to apply for the state funded, subsidized child care at no cost.
The children's center boasts a "tier five" quality rating for early and school age child care programs from the quality resource information system used by the department of education to gauge the performance of education programs. The five star rating is a blessing and a burden for the center.
"We help bring enrollment to the college. A lot of schools let go of their child care programs over the years, but SRJC has really supported us. There's not a lot of subsidized infant and toddler care in the county, so getting on our waitlist can be tough," Warner said.
The center is one of five PITC (program for infant and toddler care) demonstration sights in the country, providing students hands-on training in teaching infant to preschool classes. Observation rooms are also available at the center for students studying human behavior and linguistics.
The Child Development Center is open Monday thru Friday from 8:30 a.m. to 4:30 p.m.
Ph: (707) 527-4424
About the Contributor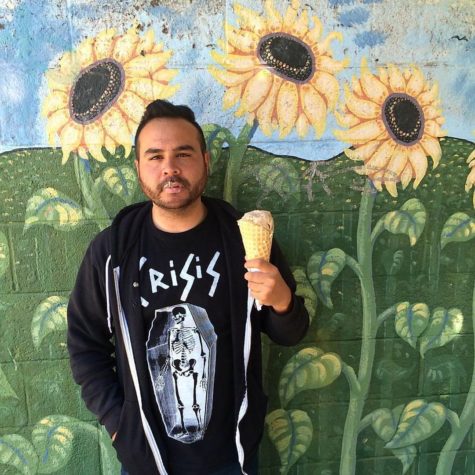 Michael Barnes, Features Editor
Michael fears he has a learning disability that is yet to be diagnosed. Journalism is a struggle for Michael, because he actually enjoys writing. Michael...