Sex offender in hiding found at SRJC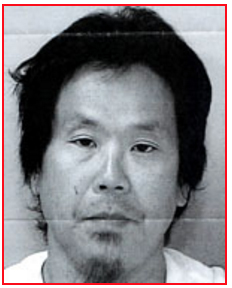 District Police arrested a Santa Rosa Junior College student with a history of sexual offenses Monday, May 8 after an instructor notified college officials of the student's unusual behavior in class.
Once alerted, SRJC District Police conducted a routine threat assessment, which includes a background check. It took only a matter of hours for the officers to identify the student, Daniel Jaebok Lee, who used an alias in order to attend classes and had failed to register as a sexual offender during enrollment.
"The alias he was using here at the JC campus popped up as a possible wanted subject, and that's what kicked [us] off to dig deeper and deeper," said SRJC District Police Lieutenant Robert Brownlee.
Orange County had originally issued the felony warrant for Lee in violation of sex offender registration requirements. The SRJC District Police actively searched for Lee for a week after discovering his true identity, but ran into difficulty finding Lee's exact whereabouts because he had no permanent address.
Lee previously registered as a sexual crime offender for indecent exposure, child molestation, attempted lewd acts on a child under 14 and assault with intent to commit rape.
Brownlee expressed the importance of the community being aware of suspicious activity and reporting any suspicious activity to campus police so they can carry out their duty. Brownlee stated SRJC would continue to be proactive in the community and teach the college community proper techniques to identify suspicious behavior.
"Any type of behavioral issues that come to our attention we're going to do the back story," Brownlee said.
Currently, students are not required to use their social security number to register at SRJC. If the suspect had been required to give his SSN he could've been identified more easily.
Lee is currently being extradited to Orange County.