College plans to reduce classes to offset deficit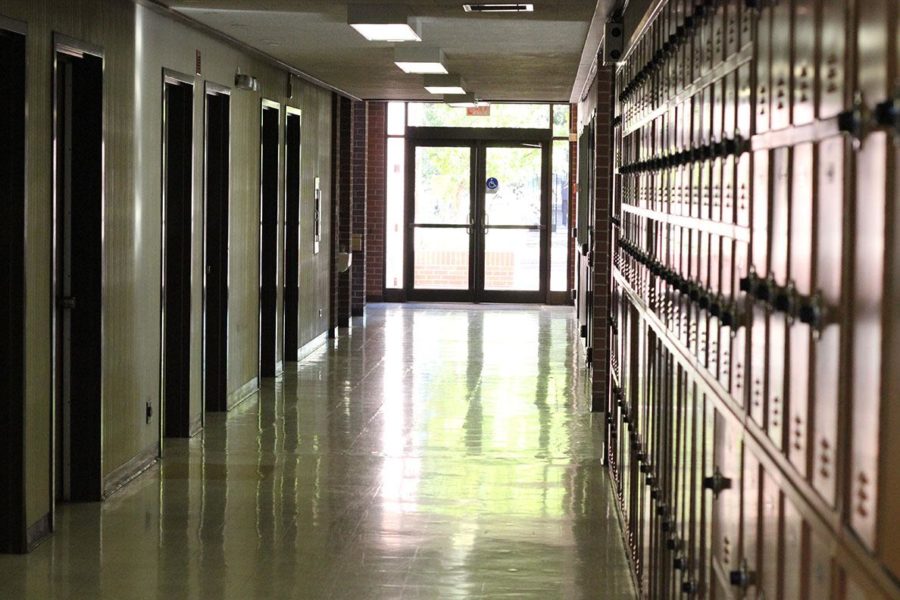 Santa Rosa Junior College is preparing to cut 5 to 6 percent of classes for the upcoming fall semester to help offset a projected $6 million deficit at the end of the school year, according to multiple sources.
Vice President of Academic Affairs Mary Kay Rudolph will work with deans and department chairs to plan "thoughtful, prudent and less impactful reductions," SRJC President Dr. Frank Chong said in a statement he released to faculty March 1.
Criteria administrators will look at when deciding which classes to cut will include fill rate, average class size, full time equivalent students in a particular discipline and the date and time of the class.
"I don't enjoy cutting classes. It's a negative," Chong said. "But when we don't fill classes, it's only going to further our budget deficit. We're not going to cut general education or classes essential to graduate."
SRJC is preparing to lose a $1.4 million bonus the state gives to community colleges that have 20,000 full time equivalent students. The college has reported about 18,500 FTES for the past three years.
In addition to a robust Sonoma County job market, Chong outlined another primary reason for lower enrollment as the new limit on repeating classes. Back in 2012, the Board of Governors adopted new Title 5 regulations that only allowed students to enroll in a class up to three times if they received a grade lower than a C. This particularly affects students who want to take art classes. Chong said they're going to review some of these policies.
"Things like music and art, you can't really say you've perfected it after three or four tries," Dr. Chong said.
SRJC hasn't seen class cuts of this magnitude since a 25 percent reduction in the midst of the great recession in 2012, when demand for classes was at an all-time high due to an unemployment rate in the double digits.
In 2013, SRJC began bringing classes back to return to the previous enrollment target of approximately 20,000 FTES. However, enrollment has remained steady at approximately 18,500 FTES. Essentially, the increase in the number of sections has not resulted in the necessary number of students to pay for those sections.
"In fall 2015 and spring 2016, the fill rate at the college [percentage of seats filled at first census] was 85 percent. What this means is 15 percent of our seats are empty this year," said Kris Abrahamson, dean of liberal arts and sciences. "If we reduce the schedule by 5 percent, then 90 percent of the seats would fill, which still leaves about 10 percent empty seats.  I think this is a reasonable reduction that should still allow most students to continue to enroll in the classes they need."
Abrahamson also noted SRJC has grown its online course offerings by more than 45 percent over the last four years, allowing students more flexibility.
Chong said first-time college students unaware of financial aid is scaring potential students away.
"A lot of first-time students don't know about financial aid or BOG waivers," he said. "Basically they don't think they can afford college. If you have an interest in attending college, cost shouldn't be a factor."
Chong also said SRJC is looking into its childcare, because students who have children need daycare while they go to class.
Other short-term solutions Chong recommended include reducing non-instructional expenses, reducing management hiring and reducing student employee hirings. He also wants continued investment in areas that show increasing student and community demand, such as international education, concurrent high school enrollment and older adult enrollment.