Study abroad next semester in Barcelona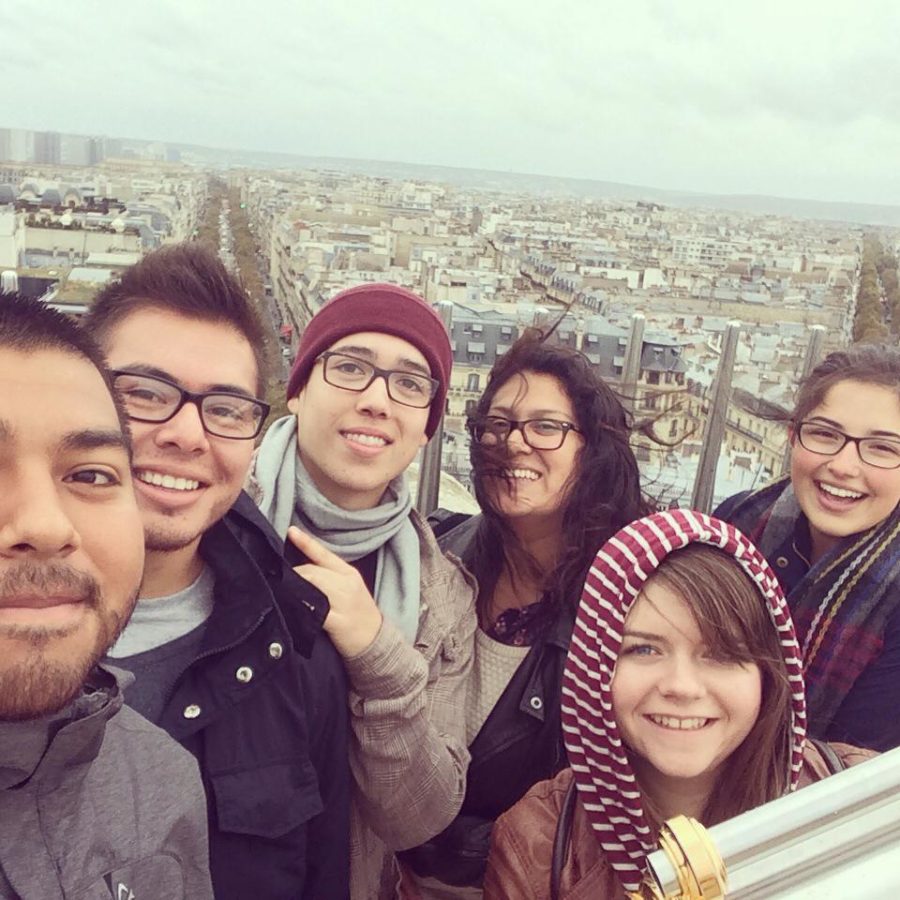 Changing your life is one trip away.
The Santa Rosa Junior College study abroad program's next adventure is in the city of Barcelona, where you live for three months and take classes offered by teachers from SRJC, Diablo Valley College/Los Medanos College, Sacramento City College and Skyline College.
SRJC Spanish instructor Mai Nazif will teach Spanish 1-4 in Barcelona. She is looking forward to connecting the curriculum and all her teachings to the city and everything it has to offer.
"Study abroad is an experience that will stay with you for the rest of your life," Nazif said. "It's an unforgettable experience that you will be talking about for 20 to 30 years down the road."
Illana Crispi from Skyline College will offer art history classes, including history of western art II and drawing I and II. Kasey Gardner will represent Los Medanos and Diablo Valley College by teaching international relations, speech communication and speech argumentation. Sacramento City College's Stephen James will teach environmental biology, global climate change and conservation biology.
The colleges work with the program American Institute for Foreign Study, which provides three staff members at the school to help students with any needs, organize classes, plan excursions and events throughout Spain, bring in speakers and plan field trips for the Spanish life and culture class.
"It's an eye-opening experience. It's great to see the world," said SRJC student Eduardo Arango, who studied abroad in Paris last semester. "The best part is going to other countries and the friends I made."
Housing for the program will be fully furnished apartments in Barcelona with four to six other students. Homestay is also an option for $675 more, which will include breakfast every day and dinner five days a week.
The overall cost for the trip is $7,745, not including airfare, a $250 refundable deposit, optional insurance upgrades, meals, additional field trips or excursions and any other additional money spent there.
The fee includes a half-day guided tour of Barcelona, unlimited bus and metro passes in the central zone, an Articket for five museums including the Picasso museum, a day excursion to Figueres and the Dali Museum and certain cultural activities.
The program departs the United States on Sept. 12 and will end Dec. 11.
Arango highly suggests students do it. "It gets you out of your comfort zone," he said. "It makes you question your own culture."
The study abroad program is open to any SRJC students 18 years or older who has 12 units of college completed and at least a 2.25 grade point average.
"It is an unforgettable experience that will open your mind to things you never thought possible," Nazif said. "Any student can do it. It's doable if you plan ahead. There is FAFSA [Free Application for Federal Student Aid] and other scholarships."
It is not too late to sign up. The general application deadline is May 15, but late applications may be accepted until June 19.
The application can be found at santarosa.edu/sa.