Don't look now, but the Cavs seem fun again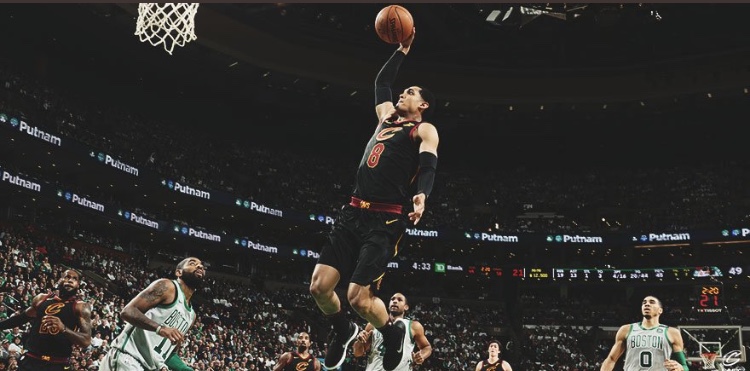 Don't look now, but the Cleveland Cavaliers appear to be much better than they were two weeks ago. It seems that Cleveland fans have a little something to be excited about going into the second half of the season after all.
A few weeks ago, I wrote an article criticizing the Cavs for their awful play. It seemed like they were trying to lose games.
The offseason trade for Isaiah Thomas was clearly a flop. The defense was disgusting and the players looked unhappy on the court. However, just when it seemed the Cavs were going to let the trade deadline, on Feb. 8 slip by, the first-year general manager, Koby Altman, and the front office worked some magic.
The team dealt six players, 40 percent of the active roster, to four teams: The Utah Jazz, Miami Heat, Los Angeles Lakers and Sacramento Kings.
Dwyane Wade is now reunited with his fans in Miami, where he played the first 13 seasons of his career. Isaiah Thomas and Channing Frye are with the Lakers. Jae Crowder is in Utah, along with Derrick Rose, although the Jazz already released Rose.
Finally, Iman Shumpert is now a Sacramento King, a move that has been discussed for over a year by Cleveland sports media.
The Cavs roster got younger and more athletic with these trades and gained forward Larry Nance Jr., point guard Jordan Clarkson and shooting guard Rodney Hood. All three players are 25-years-old. They also added a savvy veteran guard with playoff experience, 31-year-old George Hill.
Cleveland has played two games with their new roster and could not have started off better. They beat two very strong teams, the Boston Celtics and Oklahoma City Thunder, both of which are playoff bound.
The defense has improved quickly for one simple reason, effort.
Before the trade, it was clear that the team wasn't having fun playing together and put in little to no effort, which gets you in trouble especially on defense.
In the two games since the trade, the players are communicating more, moving around faster and not allowing opposing players to go straight to the rim unimpeded.
Nance Jr. and Clarkson have already become fan favorites in Cleveland.
Nance's father played seven seasons for the Cavs from 1988-1994 and his jersey is retired by the team. Nance Jr. was born in Akron, Ohio, just 40 miles south of Cleveland. His connection with the team is an obvious one. His high-flying, athletic play is already having an effect on the players around him.
The team has even adopted Clarkson's signature three-point celebration. They are hitting threes again, which they had been struggling to do lately.
Rodney Hood has already been a huge part of that, along with J.R. Smith, who was having one of the worst seasons in the entire NBA up until a few weeks ago.
According to basketballreference.com, in the last five games, Smith has averaged 14.4 points per game with a 61 percent shooting rate from three-point range. This is a tremendous leap from his season averages of 8.3 points per game with a 37 percent shooting rate from beyond the arc.
Ultimately, the trades Altman was able to pull off have made the Cavs noticeably better in most, if not all, facets of the game.
Although the sample size is small after two games, any sign of rejuvenation is a reason for optimism about the team. Especially given how bad they were playing up until the trade deadline.
The most encouraging improvement for Cavs fans to see is how much fun the new look Cavs seem to be having. The bench hasn't been this lively in years. They're yelling, cheering, celebrating and joking at each other's expense.
The new additions have made the team a home. It has had an instant positive impact on the their play and the overall atmosphere surrounding the team.
About the Contributor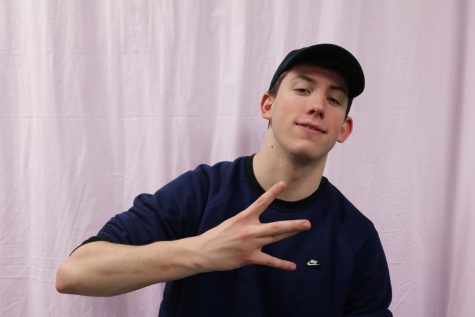 Ian MacGregor, Sports Editor
Ian McGregor is a Sports editor at Santa Rosa Junior College's Oak Leaf. He is pursuing a career in Sports journalism and is most interested in basketball...