Around the boards: a look at the NHL trades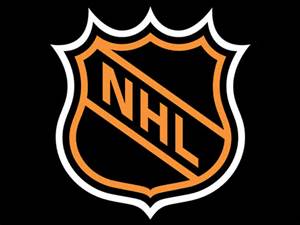 The 2016 NHL trade deadline passed Feb. 29 and while some teams stocked up in time for playoff others traded away entire rosters for draft picks. Here are some of the biggest headlines from the trade deadline:
The San Jose Sharks made two deals with the Toronto Maple Leafs. They added forward Nick Spaling, defensemen Roman Polak, goalie James Reimer and prospect forward Jeremy Morin in exchange for goalie Alex Stalock, forward Ben Smith, the contract of Raffi Torres and three draft picks. San Jose needed depth for the playoffs and Spaling and Polak provide that. Reimer gives the Sharks' a solid backup if  Martin Jones stumbles.
While the Dallas Stars didn't land Dan Hamhuis, they did take defenseman Calgary's Kris Russell for defenseman Jyrki Jokipakka, prospect Brett Pollock and a 2016 conditional second round pick. Dallas is the Central Division's best chance at stopping the Blackhawks championship reign, and Russell will be a key player throughout the playoffs.
Leading the Atlantic Division, the Florida Panthers made a lot of trades for depth. They acquired Detroit's Jakub Kindl, the Oiler's Teddy Purcell and Calgary's Jiri Hudler. Florida is  a serious Stanley Cup contender for the first time since its 1996 Cinderella run. With a core that includes ageless wonder Jaromir Jagr, Olypmian Roberto Luongo and up-and-coming defenseman Aaron Ekblad, there's finally success ahead for this franchise.
Toronto cleaned house, shipping off 11 players. It traded captain Dion Phaneuf to Ottawa, winger Shawn Matthias to Colorado and center Daniel Winnik to Washington. In return, Toronto stockpiled 28 draft picks in the next three years, including 12 picks for 2016. General manager Lou Lamoriello is in rebuild mode, something that is fine as long as things don't turn out like Edmonton, a team in its seventh-straight rebuilding season.