Polar Bears open season with win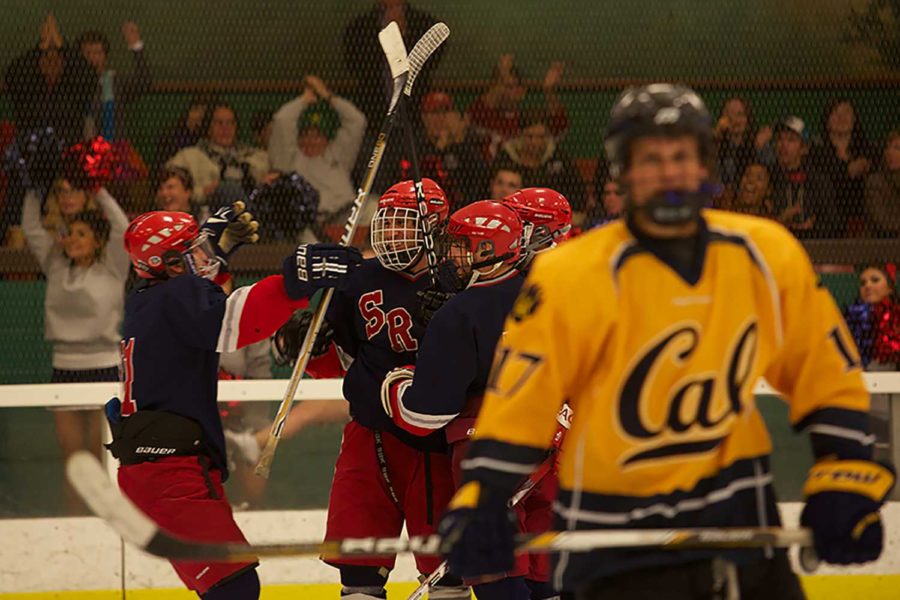 UC Berkeley's hockey team hoped for a repeat of last year's win over the SRJC Polar Bears in the Polar Bears' season home opener at a packed Snoopy's Ice Arena Sept. 21. Their hopes were quickly dismantled.
SRJC has a record of beating up on everyone, including full university programs. Last season, the Polar Bears won the Pacific Collegiate Hockey Association (PCHA) championship title in February. The only two-year school in the PCHA, they garnered a respectable 9-3 record.
In this season's opening game, SRJC took charge early on with a 3-1 lead heading into the first intermission.
Almost half of SRJC's players are new to the team, but not new to hockey, "We have a lot of talent and experience, [and] the potential is there but we need a couple more games and few more practices under our belts to get the team to gel hit our best abilities," said coach Tom Billeter.
At the end of the second period, the Polar Bears were ahead 5-1.
Billeter is confident they will be able to implement systems that better compliment the style of players skating for the Polar Bears this year.
The biggest challenge facing them this season will be the team's depth at forward. He said the defense lines, and first three lines of forwards are set, along with great depth at goaltender, it will be challenging because the level of hockey play in the Bay Area is consistently and rapidly improving.
The final score of the game was 7-2 in favor of the Polar Bears. Next week SRJC skates against Division 3 San Jose State at Snoopy's Ice Arena. Games are free and the bleachers are usually full.