Big screen Bear Cubs: Four SRJC alumni producing feature length films
Former Santa Rosa Junior College student and lifelong epileptic Miles Levin is using his filmmaking talents to bring awareness and representation to the epilepsy community. With the success of his recent award-winning short "Under the Lights," which was met with incredible support from both epileptic and non-epileptic communities, Miles has his sights set on a feature-length film.
Levin isn't the only one to come out of SRJC's film program pursuing a feature. Three other alumni have completed or are pursuing their own feature film projects and credit the JC's hands-on approach to building their confidence and skill set. 
Levin didn't have a film program at his high school. A self-proclaimed theater kid, Levin's interest in filmmaking started as a simple curiosity. However, interest soon grew to determination, and Levin began to reach out to anyone who knew more than he did about cinema. Asking questions and writing letters to anybody with even the smallest amount of filmmaking experience gave him the springboard to write his first feature film script at age 15. Two years later, with a ragtag crew of classmates, he shot that same script over the summer of his junior year.

Shortly after, Levin found his way into SRJC's filmmaking program. With a feature film already under his belt, he was primed for success. Described as ambitious and determined by his instructor, SRJC filmmaking professor Brian Antonson, Levin took to the program immediately. He made connections, zeroing in on students he felt shared his intense motivation. He would furiously write short films and produced most of them. He scoped out student film festivals to see who made a better film than he did and tried to enlist them in his newest projects.
"He took to filmmaking very seriously," Antonson said. "He's always super enthusiastic about it."
While Levin pursued his filmmaking goals, he also worked as a counselor for a summer camp for children with epilepsy, a disorder that affects nearly 4% of the population. Participation and advocacy in the community is an integral part of Levin's adult life.

"I would go to this camp, and I would meet kids who were within a handful of years [of each other], teenagers," Levin said. "And they would say, 'I have never made a friend before.'"
That experience drove Levin's filmmaking in a new direction. Levin wanted to write and direct a short film to bring representation to the epilepsy community.
"The only time I've ever seen someone have a seizure in a movie is in a horror movie or in a hospital show where it's purely a device that's used to scare people. So people's perception of this community is based in fear," Levin said. "And it's really quite easy to change that, which is you just have to give people an empathetic point of reference."
Setting out to change public perception through media, Levin began work on what would eventually become his most personal project. Using his tried and true method of surrounding himself with people who knew more than he did about various aspects of filmmaking, he managed to put together an experienced team. Next, he needed a budget.

Originally estimating a $50,000 budget, Levin managed to reduce it down to $10,000. He then got started on fundraising, with a Kickstarter and an Instagram account promoting his newest project: a short film about a teenage boy with epilepsy determined to go to prom, even though he knows the lights will cause a seizure. Levin never expected the outpouring of community support he received. Small and large donations alike added up to fund the project 170% of his $10,000 goal.

Even after the Kickstarter campaign wrapped up, community support continued to build.

"All these people who didn't have epilepsy came forward and said, 'I want to be a part of this. What's going on? What is this? This sounds like it's important,'" Levin said. "Which was deeply fulfilling to me as a person with epilepsy, because for the first time I'm starting to see the public is open to this. They want to know."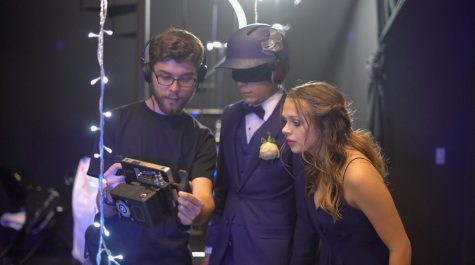 Alyssa Jirrels and Pearce Joza, both Disney Channel stars from "Mech-X4" and "Z-O-M-B-I-E-S," reached out to audition for the main characters in Levin's short. After constructing the two needed sets, Levin, his production team, half of whom were SRJC students, and the actors got to work filming the 10-minute short.

After finishing production, "Under the Lights" entered into its festival circuit where it won a shorts award at the Savannah Film Festival, a directing award at the Rhode Island International Film Festival, and an audience award at the Woods Hole Film Festival. The short film was released online on March 26, 2022. It has over 18,000 views on YouTube, with more than 114 overwhelmingly supportive comments.

"You are proof that dreams come true. We may not be able to control epilepsy but by educating people with a heartfelt film like this the world will be understanding and accepting of this disorder," commented Colleen Quinn, founder of the epilepsy awareness nonprofit Paul's Purple Warriors NJ.

Levin credits a big part of his success to his time at SRJC, specifically the classes he took with Brian Antonson.

"Brian has built something really cool and very motivated," Levin said. "Everybody makes a movie in Brian's class."
Independent filmmaker Austin Smagalski and dynamic duo Mahlon "Zach" Tracy and Brandon Douglas are three other JC alumni pursuing their own film projects.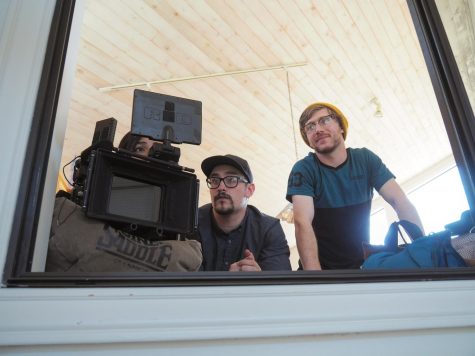 Smagalski transferred from the JC in 2013 to attend California State University, Monterey Bay. After graduating, Smagalski returned to Sonoma County to shoot "Donovan Reid," a feature-length thriller about a boy posing as a long-missing child, which was released in 2019. While reception of the film was mixed, Smagalski sees the pursuit in retrospect as a suitable replacement for grad school.
He said his time at the JC, although short, gave him an appreciation for a practical style of education.

"The things that I appreciated most from Brian's classes were the number of projects that we actually got to do," Smagalski said. "You can sit in a classroom and get information and be told what's good and what's not and what techniques you can use, but you really don't develop as a filmmaker unless you have your hands on cameras and gear."
Smagalski also praised instructor Michael Traina's film appreciation course.

"I saw some of my favorite and some of my absolute least favorite films in that class, but I feel like that helped me develop my taste," Smagaslki said. "Figuring out what you like about film is a big part of developing your style." Smagalski is now taking the first steps to develop his second feature film.

Directorial and acting duo Douglas and Tracy are currently working on their first feature film "The Haunting of Hype House," a
comedy-horror film about a man whose friends like him better when he's possessed by a ghost. Douglas and Tracy first worked together at SRJC, and have spent much of their time afterwards creating films. Tracy's time at the JC set him down the acting path.
"It wasn't until I came to the JC that I really figured out this is what I'd like to do," Tracy said. "It's been the most hands-on program for filmmaking that I've seen and been involved with."
Douglas said attending the SRJC was the perfect justification to hone his filmmaking skills. 
"It's an industry where you don't necessarily have to have a degree," Douglas said. "The reason that I decided to go to school for it was, one, to make connections and to actually be able to spend class time as an excuse to make stuff."
Levin said that the JC's biggest strength is its community.

"If you want to succeed you have to value the people you work with, and that is what I credit most of my success to," Levin said. "That's something the JC really gave me was a really great community."

With the overwhelmingly positive reception of "Under the Lights," Levin has his sights set on a feature-length production. With script in hand, he's beginning his fundraising efforts for what he says will be a million dollar project that will delve deeper into epilepsy stigma and awareness.
Levin knows he has a colossal task ahead of him, but both he and Antonson believe he can achieve his goal.

"His protagonist in the story is trying to accomplish a goal with epilepsy," Antonson said. "Miles is doing the same thing."

Levin's short film "Under the Lights," as well as crowdfunding links to support the feature-length project, can be found at this link.

Smagalski's film "Donovan Reid" can be streamed on Amazon Prime, Tubi and Apple TV.

You can learn more about Tracy and Douglas' upcoming feature film at their dedicated Instagram account
Additional reporting by Nicholas Vides.