New vibes, same vines: How young wine aficionados are revamping a traditional industry
While breweries up the hops and booze companies add carbonation to appeal to a younger crowd, Sonoma County winemakers aren't doctoring their wine to appeal to younger drinkers. They're banking on another approach: letting a historically stodgy, stuck-up business model evolve.
Abrea Tillman, Santa Rosa Junior College Student Wine Club president and student body president-elect, said the pandemic shook up the industry.
"Now we have this new perspective about how we're doing things when it comes to hospitality, when it comes to sales and marketing, and it really creates an opportunity for the younger generation to find unique and creative ways to get involved," she said.
According to Tillman, there is so much more to a bottle of wine than drinking it.
"There's this whole other aspect — being a fantastic farmer and this mad scientist winemaker and this all-around awesome salesperson. So really any younger person can find their niche and develop it in the wine industry," she said.
Kevin Sea, SRJC winemaking studies department chair, sees how his 20- and 30-something students are shifting the focus. "In young people now, there's more interest in organic practices. Some people are interested in biodynamic ways of growing grapes, and that's more on the grape-growing side than the winemaking side," he said. He finds many young people are looking for unfiltered, earthy wines, the opposite of the synthetic flavors and fruity seltzers that are hot on the shelves today.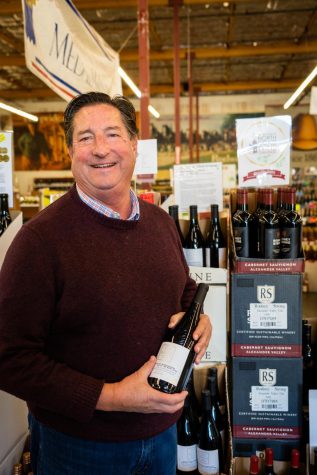 Paul Guisto, co-owner of Highway 12 and Highwayman wines, believes good wine will always speak for itself. "I believe younger wine drinkers get it, that wine is different from other beverage categories," Guisto said. "If you want a fruity hard seltzer, drink that. But if you want a drink that is grown and rooted in farming, crafted by hands of winemakers and offers a connection to the land, wine can be so rewarding."
Jennifer Higgins, director of winemaking at Lambert Bridge Winery in Healdsburg and an SRJC alumna, echoed Guisto's perspective. "We try to make the best wine we can without doing a lot of the bells and whistles because we've worked so hard in the winery. We don't add anything to the wine, but we do filter before bottling," Higgins said. "Our members and guests have high expectations of our great tasting wine."
Both Higgins and Guisto are applying Tillman's philosophy, that wineries also need to adjust their approach to the sales side of their operation in a way that speaks to millennials and of-age Gen Zers.
"We deliver a casual, laid back experience with wine being a component of our overall experience. Sure, wine is at the core of what we do, yet our customer enjoys not only our wines but our vibe, our approach and the connection with our awesome team," Guisto said.
Lambert Bridge Winery is also paying attention to the feel of their tasting room in an attempt to overcome the wine industry's long-standing perceived snobbery.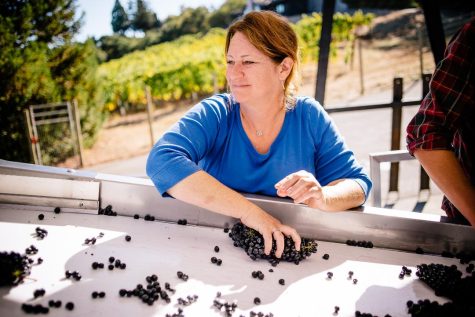 "Sometimes it feels like a secret code is being spoken in terms of what you should drink, what you should like, how you should act, what you should buy. It's intimidating, and we're always trying to break through," Higgins said.
Each of these winemakers, Tillman included, believes they don't need to change the essence of wine to court younger drinkers; they just need to make it more accessible.
And accessibility is what Barry Herbst provides. As wine buyer for Bottle Barn in Santa Rosa, Herbst sees what young people gravitate toward when they enter the shop, and while their choices might be different from an older shopper's, the bottles they buy are not attempting to pump-up the flavors. They simply are what they are.
Herbst believes that the younger market wants a more biodiverse wine bottle, a bottle filled with wine made without chemicals or the use of pesticides.
"They're pretty focused on what we call the hipster wines now, pét-nats, co-fermented wines, orange wines, biodynamic organic wines, all natural wines, and then [wines] from unusual areas," Herbst said. "I think they just want to try new things, instead of the standard chardonnay or pinot from here in the valley."
Tillman and her classmates see this generational juxtaposition at Shone Farm where they study viticulture and oenology, grow and crush grapes, and then blend and taste wine, all under the watchful eye of experienced Sonoma County vintners.
"It's very interesting coming to class here because our awesome winemakers are much older, a lot of them. They're in their 50s and 60s, and they're kind of set in their ways about their experience in making wine," Tillman said. "And our students are these very young, energetic, eclectic, new winemakers that have their own bold ways of bringing out the expression of the grape. It's very interesting to see the difference in the generations of winemakers and how they decide to produce a bottle of wine."