Football team reflects on three player deaths in 17 months
At 5-feet-5-inches tall and 140 pounds, Jorgen Sarganis was never big in stature on the football field. But his competitors, sometimes players twice his size, quickly learned that he gave everything he had when he was on the field. 
"The guy got knocked down on almost every play he's ever run, but he just kept getting up. It's pretty awesome," said Santa Rosa Junior College Head Coach Lenny Wagner. "He was definitely an energy guy, he was an inspiration," Wagner said. "He was a good student, a good friend and a really good teammate, just a guy that brought people up."
Sarganis, 21, an SRJC sophomore, played on the football team for two years, in 2019 and 2021. He died in a solo car accident in Windsor on Oct. 17. 
"He was quick and fearless and lived his life like he always had something to prove," Wagner said. "Every day was a story with him."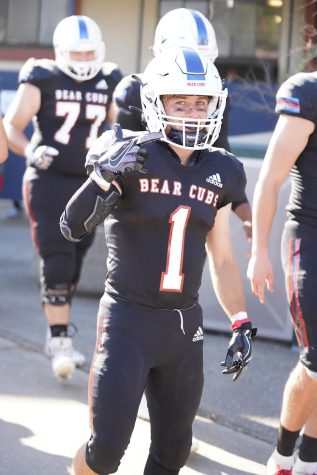 Sarganis' death is the third death the team has faced in the past 17 months. Cornerback Rashaun Harris was shot and killed in a drive-by shooting incident on May 29, 2020. Harris was living with his family in Sacramento during the pandemic and was shot outside his house while sitting in his car at 10 p.m. Running back Jason Evans was killed in a motorcycle accident in San Francisco in June of 2020. 
Before Sarganis' death, the team had tributed the season to Harris and Evans. "We have stickers on our helmets for those guys," Wagner said. 
The initial two deaths took their toll, and the football team started the season 0-7. 
"It's been super hard for them, but all of these guys pull for each other and support one another," Wagner said.
Sarganis' death added another blow, but the team managed to finish strong by winning its last three games. "Everyone is trying to figure out how to heal and we have to take the time to grieve while life keeps going," Wagner said. 
Players were able to attend Sarganis' funeral service, which was different from when Harris and Evans died. The team couldn't attend Harris' funeral service because it was the beginning of the COVID19 lockdown and Evans' funeral service was in Oregon.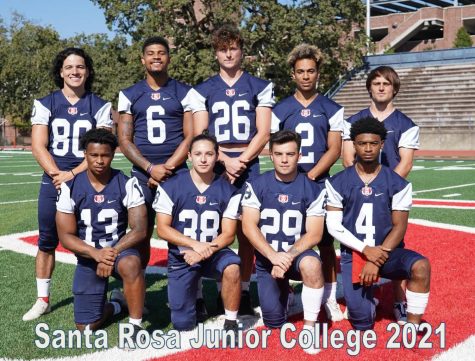 Three players who have been teammates with Sarganis since 2019 include Reese Bickart, Blake Thomas and Micha Fontenot. All three were part of the wide receiver core, which included Sarganis.
The group agreed Sarganis was humble and someone who was "always smiling," according to Fontenot.
Bickart recalled when he first arrived in Santa Rosa. "He was the first guy to help me out, get me up to page, learn the play book and he got me introduced to the team," he said. He was the teammate with the "biggest heart," according to Bickart.
Thomas played against Sarganis in High School and said he was the ultimate competitor, even with his short height. He remembered a key championship matchup where Santa Rosa High School, Thomas' alma mater, faced Sarganis's alma mater, Windsor High School. Sarganis "made this one play where he cut my whole team off and scored a touchdown," Thomas said.
The play taught Thomas an important lesson. "Size doesn't matter to him, and it doesn't matter to anybody else once they see him play," he said.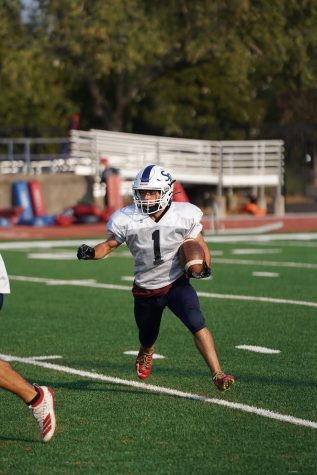 Thomas and Sarganis' relationship changed once the pair played on the same side at SRJC. "I came here and met him, and ever since then we clicked; it's been all love," he said.
Fontenot's first impression of Sarganis was his competitive nature after seeing him argue with another teammate at practice. Sarganis said, "All right, line up," and then Sarganis got wide open by creating separation, using a move that Fontenot compared to a video game glitch. This led Fontenot to coin the name "Glitch."
His teammates also fondly called Sarganis a "sneakerhead," Fontenot said. "He would be talking about shoes, talking about Jordans." 
Sarganis was a huge part of the team and made impacts on his teammates and coaches. "You know how they say heart of a team? He was one of those players," Thomas said.