Four damn good Santa Rosa campus perks you never knew you had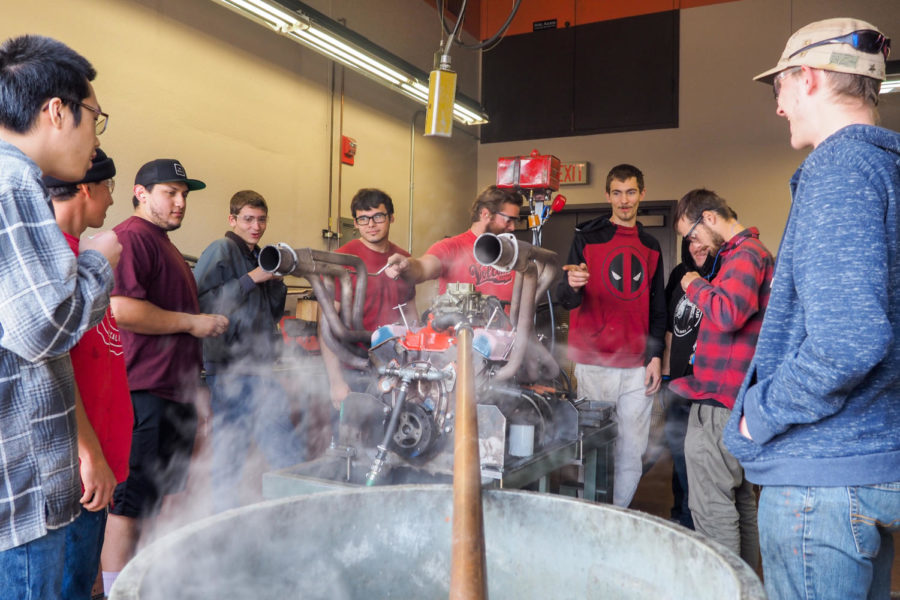 Life in sunny Sonoma County might be golden, but it's expensive, especially if you're a student. Nothing beats a really good deal, particularly when it's a perk you can use as often as you want.
Here are four Santa Rosa campus perks you never knew you had:
Child Care:
Let's just acknowledge the truth: the cost of child care can make or break a parent, family or career. After having a child, many parents are left with two less-than-appealing choices. Some work two jobs to make ends meet while others stay home full-time because their wages would pay for child care and nothing else. It's a lose-lose situation.
But SRJC's Children's Center provides a life-changing solution to this predicament: subsidized child care for SRJC students' children. The center accommodates 120 children at a time in seven classrooms: one infant room accepting children as young as 6 months old, three toddler rooms and three preschools serving children up to 5 years old. Staff members are certified professionals in early childhood education.
The application process is simple; all you need to do is fill out a one-page form, and if you meet eligibility, you are placed on the waiting list.
The program is state subsidized and priority is assessed based on your child's age, your income and the center's available space. The amount you pay is based on state guidelines for state-subsidized child care and depends on your circumstance. Price can be free or varied.
A small number of full-cost spaces are available for faculty and staff. Community members are welcome to apply, but they will find themselves at the bottom of the waiting list. In all cases, there is no guarantee you will get in, but by all means, try!
Call (707) 527-4224 or email
childrensc[email protected] to find out more about this incredible deal.
The Call Child Development Center is located on Bear Cub Way just south of the soccer field.
Auto Repair:
If there's one thing we can all agree on, it's that auto repair bills suck. Forking over $80 – $120 an hour for a mechanic's labor often feels like you're throwing money right out the window, and it means every repair can put a major dent in your wallet.
But all that's about to change.
SRJC's Automotive Technology Program offers free auto repair to SRJC students and employees. You read that correctly: free auto repair. This includes repairs on brakes, chassis, air conditioning, minor electrical repair and battery and charging systems diagnostics. Student technicians provide the labor; their service is 100 percent free. You can either provide your own parts or the technicians can order them at cost. Sound too good to be true? Nope—this deal is for real.
There are caveats. Auto repairs need to be scheduled in advance and availability depends on many factors: that semester's rotating course curriculum, the make and model of your car, and what the problem is.
Contact your friendly Automotive Tool Room Technician David Yoast at (707) 527-4495 to inquire about getting your car repaired. You must sign a vehicle repair request and release form before any work will be done on your vehicle.
The auto shop is located in the Lounibos Center on Armory Drive between Bear Cub Way and Scholars Drive.
Excellent Bites:
The SRJC Culinary Café & Bakery serves top-notch food at discounted rates, cooked and served by student chefs.
The bakery sells high-quality breads as well as sweet or savory pastries at about half the cost of traditional bakery-café fare. A chocolate croissant and a savory pastry costs about $5 – not bad for the most delectable light breakfast or lunch you've had in ages. But it's not just the price, it's the quality – absolutely top-of-the-line fare, reminiscent of the better European-style bakeries in the county.
Don't let the name fool you. The café serves full meals; it's truly a restaurant, not a traditional café. Its menu is available online and its dishes, including a Caesar salad for $6, a chicken enchilada pizza for $7.50 and stuffed poblano peppers for $10.50, are significantly less expensive than traditional restaurants, about half what you'd normally pay for food of this quality.
The service and ambience shouldn't be overlooked. The café is a full experience, not just a meal.
Both the bakery and the café offer vegetarian, vegan and gluten-free options and use fresh, organic and locally-sourced foods whenever possible.
Bakery hours are 8 a.m. – 2 p.m. Wednesday-Friday. Culinary Café hours are 11:30 a.m. – 2 p.m. Wednesday-Friday.
The Culinary Café & Bakery is located at 1670 Mendocino Ave. in the B. Robert Burdo Culinary Arts Center.
Call (707) 522-2796 to make reservations for the café.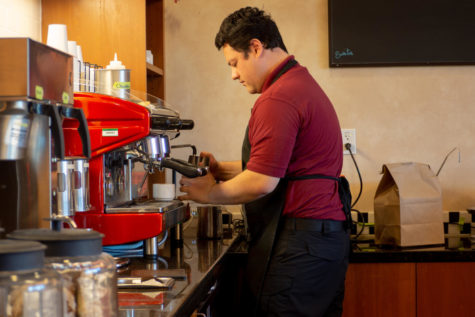 Clean Teeth:
Maintaining the health of our teeth is a necessary evil. Few people enjoy the dentist, and their less-than-enjoyable services don't come free. We either take care of our teeth now and suffer the expense, or we delay dental care and suffer both the expense and plenty of physical pain later. When it comes to our teeth, prevention is the name of the game.
Enter the SRJC Dental Hygiene and Assisting Programs! Their technicians offer discounted teeth cleaning, dental X-rays and fluoride treatments to everyone in the community through the Community Dental Hygiene Teaching Clinic, a cutting-edge dental facility.
Cleanings cost $50 and can include minor fillings, sealants and anesthesia as necessary. That sure beats the $135 base rate that most dentists charge for standard cleanings.
X-rays are offered during the spring semester and require a written authorization from your dentist. They cost $30 for full-mouth X-rays and $10 for four bitewings. Again, this is a total steal. The average national cost for full-mouth X-rays is $100 – $150 and up; four bitewings will run you $50 – $100.
Contact Linda Paquette at (707) 535-3743 or email: [email protected] for information or call (707) 522-2844 to make an appointment for your child.
But wait, there's more! Free sealants are provided for children each summer.
The Community Dental Hygiene Teaching Clinic is first floor of the William B. Race Health Sciences building.