One fire, three stories
Santa Rosa Junior College business major Jason Do has worked at his parents' restaurant since the age of 10. Nine years later he has transformed into a successful manager, well-versed in his parents' finances. Do's family was one of thousands in Sonoma County that lost their home in the Tubbs' Fire.
"When I was escaping the house, I went into full survival mode; I grabbed the essentials: food, water, blankets for warmth, money – gold and silver," Do said. But as the son of two business owners, he had even more to worry about.
The Dos own and operate three restaurants in Sonoma County: Kettles Vietnamese Bistro on Steele Lane and two Boathouse Sushi locations – one on Mendocino Avenue in Santa Rosa, the other in Rohnert Park's Graton Casino.
"It affected our sales. [Kettles and the Boathouse location on Mendocino Avenue] shut down for maybe 10 days," Do said.
Yet while the Do family's Santa Rosa restaurants suffered, Boathouse Sushi in Graton Casino saw success. "Everyone had to evacuate to the casino, so our sales spiked there," Do said.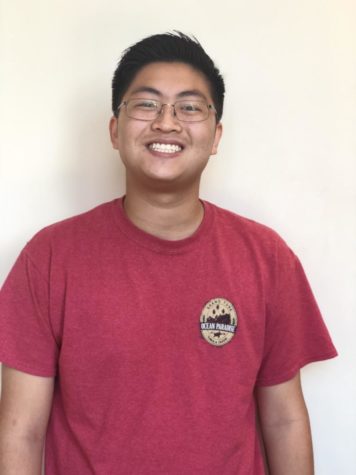 When the ashes settled over Santa Rosa one year ago, many businesses around the area suffered while others thrived, based in part on their locations, lack of competition or post-fire marketing strategies. The Dos faced many ups and downs in their personal and business lives because of this.
According to CalFire, the Tubbs fire burned more than 95 businesses in Santa Rosa. Santa Rosa Junior College students who doubled as employees struggled to care for themselves as their workplaces were damaged structurally and financially, putting their income on hold. As routines changed in Santa Rosa, servers, managers and their families worked tirelessly to maintain their customer base and pay their bills amidst the chaos.
A year since the fires, business at Boathouse on Mendocino has decreased. Do attributes their loss in sales to the now-absent Fountaingrove customer base. Staff has been reduced to match the waning demand for sushi and keep the restaurant afloat.
But his family has managed to bounce back at Kettles, Do said.
"[The fire] benefited [Kettles]. Do you know how many businesses and houses burned down? Our competition burned down. Our sales spiked. Without the fire, we wouldn't be able to pay rent."
The Dos' tragedy became their saving grace when it came to the family business. However, the fires affected the life inside Kettles in a multitude of ways.
"I mentally didn't feel depressed or sad from the fires, but I couldn't sleep, and my body was vibrating – like shivers – for two or three weeks, probably because I repress all my feelings," Do said.
Reflecting on the past year, Do said his spending habits have changed. "We've been busier since the fires, so I work more. I eat maybe once or twice a day because I'm always busy between school and work."
Cameron Jurin, 18, fellow SRJC student and Kettles manager, has benefitted from the sales spike at the restaurant.
"The Dos have given me lots of opportunities by working at Kettles," Jurin said. "I am lucky to make good money when I serve because of our customer basis, and not a lot of people can say that."
But Kettles was not the only Santa Rosa business on which Jurin relied before the fires. While his house was not affected during the fires, Jurin was going through his own personal struggles.
He had to take time off of work to deal with his physical health after discovering he had a serious illness that, if left untreated, could lead to further complications.
Jurin had just become a patient at the Santa Rosa Community Health Vista Campus on Round Barn Boulevard a couple weeks prior to the fires.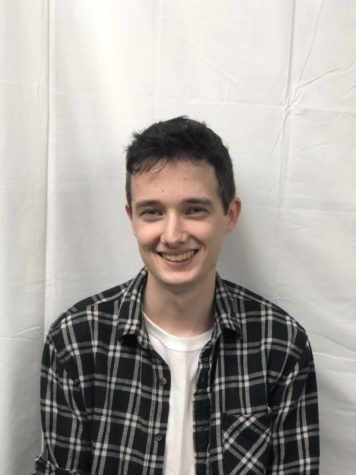 The clinic burned down in the Tubbs Fire, and Jurin along with other patients were left without their medications and feared their new healthcare instability.
"When it burned down, I was super worried obviously because I had just been diagnosed and hadn't had much information about my health yet," he said.
He was forced to put his treatment on hold as the fires continued to burn.
"It was a major inconvenience. I had to go one-and-a-half weeks without my medicine, which sucked. It pushed my treatment back two weeks," he said.
Jurin now goes to the Santa Rosa Community Health Lombardi Campus on Lombardi Street in Roseland. He is grateful to still be able to pick up his medication in Santa Rosa, yet what was once a five minute drive for him is now at least 20 minutes.
Other working students saw their commutes drastically increase after the fires, too. Trader Joe's employee and SRJC student Seamus Reed, 19, used to work at the Trader Joe's on Cleveland Avenue and was then relocated to the Santa Rosa Avenue store. On top of that, Reed had to move to Forestville when his family lost their Coffey Park home.
"My commute was from Forestville to Santa Rosa so I had to drive a really long time after eight-hour shifts to go back to Forestville," Reed said.
The adjustment to a brand new store was difficult for Reed as he had to learn where everything was, work with new coworkers and meet the new customer demand.
"It was insanely busy all the time," he said. "There'd be lines from the register to the back wall of the store, and there would still be an expectation to be cheerful and helpful."
A year later, Reed still works at the Santa Rosa Avenue location and has moved back to Santa Rosa. The Dos' restaurant business is succeeding in post-fire Santa Rosa and Jurin's health crisis has been met. Many businesses in the area can't say the same.
Jurin's old clinic and Reed's place of work have yet to be rebuilt, if they ever will. Many factors are impeding the rebuilding process of structures around Santa Rosa.
SRJC Economics Professor Ed Sorensen said the building process is taking longer than the community would like due to issues with business permits and a shortage of skilled tradespeople.
"Building permits are expensive and time consuming. There is a shortage of skilled construction workers," he said.
Sorensen knows that the SRJC could help bridge the gap in trades workers over the next couple years to remedy this issue.
"There is something the SRJC can do to help their community," he said. "Streamline the current CTE apprenticeship programs that offer training for plumber, electrician and roofing trades. Allow students to gain enough skills to get in to an entry level position quicker. We can help our community rebuild faster if we put our collective effort into it."