SRJC alumnus uses films to change the message about epilepsy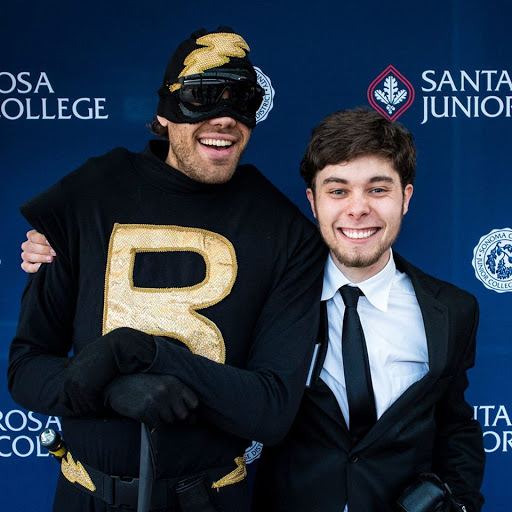 Movies, such as recent Academy Award winners "The Shape of Water," "Get Out," and "Moonlight," have the ability to tell stories of the under-represented and marginalized, conveying powerful messages that cultivativate feelings of empathy and new points of view in their audiences.
Santa Rosa Junior College alumnus Miles Levin strives to make these powerful films for people like himself.
Levin, a recent graduate of SRJC's digital filmmaking program, said. "People often ask me, 'Why do you direct films?' I literally can't do any other job. I need to be the one to set the schedule," Levin said.
Levin, who's dealt with epilepsy since age 5, has created films since he was 15. Many of his projects have been screened in international festivals and some have even won awards. His credits include "Project: User," "Superhero Hotline," "A Life of Your Choosing" and "Little Soldiers."
A third of people diagnosed with epilepsy, like Levin, don't respond to prescription drugs. With no clear cause or successful treatment for his seizures, he builds his life around them. He schedules work and leisure around the possibility he may seize at any moment.
Levin suffers from both Grand mal and absence seizures. Grand mal seizures are epileptic episodes that cause complete loss of consciousness and violent muscle contractions. They strike Levin intermittently—as frequently as every four days or as rarely as once every six months. The most common of Levin's seizures are known as absence seizures, which cause a momentary lapse in awareness.
"I'll probably have an absence seizure during this interview," Levin said.
According to the Epilepsy Foundation, epilepsy disorders are as common as breast cancer and take just as many lives.
As Levin grew up, he was surrounded by people who understood his condition. "When I was younger it was not such a big deal. There was nothing that separated me. But slowly the world started to expect things of me—things that I just couldn't do," he said.
With frequent seizures, Miles can't get his driver's license or finish a math class in the foreseeable future.
In other circumstances, such as an unforgiving school system or a county with lacking public transportation, epilepsy poses as an obstacle. But both Levin's high school and the SRJC were accommodating, allowing him to skip the required mathematics courses and the occasional class in the case of an episode.
One year, Levin had to take a television production class at SRJC. While running the switcher as the technical director he would have multiple absence seizures. The instructor, Brian Antonson, was quick to jump in and help him out.
The college's Disabilities Resource Department (DRD) provides services such as extended time, notetaking and excused absences for students who suffer from epilepsy and other disabilities.
"Societally speaking, there is a stigma around disabilities in general. Our program is one of the largest in the state; we're serving roughly 10 percent of the school's population,"  said Laura Aspinall, a disabilities specialist.
The Americans with Disabilities Act went into effect in 1974. The law advocates for 56.7 million people in the United States living with a disability.
Epilepsy is not treated like other disabilities. Seizures are often referred to as strokes, fits or other terms that try to encapsulate the variability of the disorder.
"We can have many awareness events. But after those events, people go home. If you really want to get rid of epilepsy stigma, you have to represent it in the media, in film," explained Levin. That is exactly what he plans to do.
It's this stigma that separates those with epilepsy from the rest of the world. Levin has worked closely with the Epilepsy Foundation of Northern California and their program, Camp Coehlo, to create videos for them to better spread their message.
"Seizures are only seen in horror movies. If we saw characters in movies with epilepsy, not just used as a device to scare people, you'll send them home with a feeling of empathy," Levin said.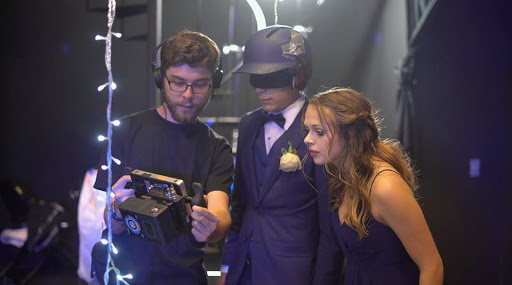 Levin is striving to create that sense of empathy and awareness one film at a time. The project Levin is currently working on, "Under the Lights," is follows an epileptic high schooler who wants to go to prom and has to overcome their disorder in order to do so. Follow his work on Vimeo and Youtube.