What's the fuss about Fortnite?
While running through the grassy knolls of Greasy Grove with my rare pump shotgun, I realized something: Fortnite is a way of life.
Yes, technically it's a video game. But people aren't playing Fortnite because it has the best storyline or graphics; people are flocking to the game because it brings friends together. And that makes Fortnite more than a game.
In Fortnite, 100 players compete as individuals or as a squad of up to four, with the goal of outlasting the other players in the massive map.
You jump out of the flying "battle bus" and descend via parachute to any corner of the map.
Whether you land in Haunted Hills, Salty Springs or Dusty Depot a single battle royale usually lasts around 20 minutes. Players stockpile materials by chopping down trees and structures with their pickaxe and gather weapons by seeking out golden treasure chests hidden throughout the island.
Eric Parnow, 21, a Sociology major and pitcher for the SRJC baseball team, thinks that finding obscure chests is the most entertaining aspect of the game. "I love opening chests. I live for the loot."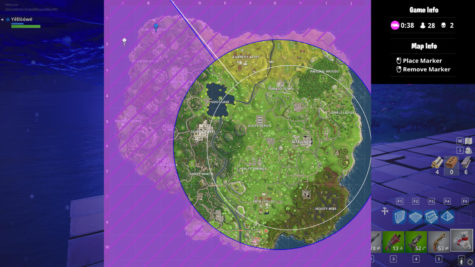 As the game progresses, a circle  appears on the map outlining "the storm," which is a purple perimeter that players must remain inside. If you find yourself outside of this boundary your health decreases. The circle gets smaller and smaller until players are forced into close-combat situations and one man, or squad, is left standing.
One of the most unique and appealing aspects of the game is the ability to build structures. Materials gathered by pickaxe can be used to construct walls, stairs and domes which create a strategic advantage over your opponent.
Often times as the game approaches its end, skilled players will build large tower structures to protect themselves while simultaneously gaining the advantage of having high ground over their opponents.
One player may have a rocket launcher that can be used to decimate his opponent's tower and win the game. Another may perch in their tower with a powerful sniper rifle, picking off stragglers.
After an exhausting day of school or work, there is nothing like logging online to link up with friends for a game of Fortnite. While the squad fights for survival you can split mic time strategizing and socializing.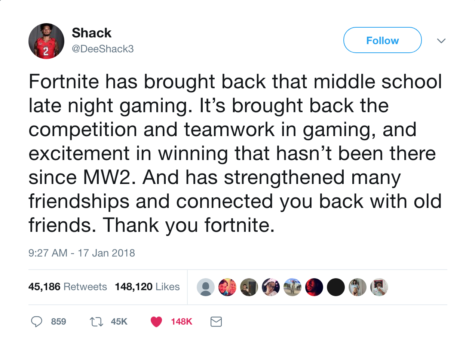 While the concept of the game is certainly interesting, it is not unique. Another game known as PlayerUnknown's BattleGrounds (PUBG) has emerged as the biggest Fortnite competitor. But there is one aspect of the game PUBG cannot compete with: Fortnite is completely free. While you can opt to purchase in-game accessories like characters and outfits, anyone with a platform such as Xbox, Playstation or PC can download the game and start playing for free today. Because of this, Fortnite's 3.4 million active player base trumps PUBG's 2.2 million.
Parents are catching the drift as well. The advantage of a free game is many elementary-age kids don't have to feel excluded because their family couldn't afford a costly new video game. This makes parents and kids happy, and the essential factor of communicating with squad members on strategy makes a parent think twice before rationing their children's virtual time on the grounds that it leads to antisocial behavior.
But don't be misled, Fortnite is not just for grade schoolers. The widespread explosion of the game has caused it to become a part of the culture in the last few months; everyone from Drake to Juju Smith-Schuster to Lil Yachty to Roseanne Barr is playing Fortnite.
At the gaming center on the Petaluma campus, students relax between classes by competing in games like FIFA, Madden and Fortnite. Business major Brent Eger, 21, takes advantage of the gaming center's Playstation whenever he has time to kill. "I think it's great we have this resource. To be able to come by [the gaming center] between classes and get a round of Fortnite in is amazing," Eger said. "The TVs are impressive too."
The Men's NCAA basketball team at the University of Kansas, a No. 1 seed in the March Madness Tournament, claimed in an Associated Press news article that playing Fortnite while they were cooped up in their hotel rooms actually improved their communications skills on the court, because of the strategizing and teamwork involved in achieving a Fortnite victory. Whether or not that is the case (Kansas lost to eventual champions Villanova in the Final Four) the game gave them a way to escape their basketball phenom pressures.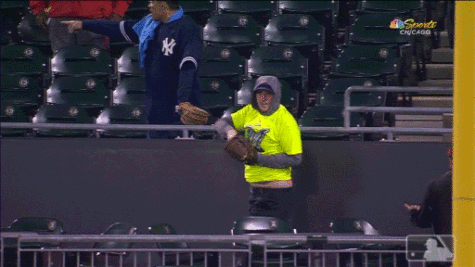 Antoine Griezmann broke out the Fornite jig when he scored in the Madrid derby back in April, and a Brewers fan did the same after diving for a home run ball on May 3.
On social media, the game is a phenomenon. People will tune into live streams of the world's best gamers playing Fortnite just to watch. Many memes have been generated from the game and its various elements. The game has even gained a reputation among girlfriends as an unnecessary distraction for their boyfriends. This is seen in Twitter memes that suggest a Fortnite "dub," or win, is more important than answering your lady's text. Urbandictionary.com defines Fortnite as: A game that commonly causes men to lose their girlfriends because the game gets more attention from the man than they do.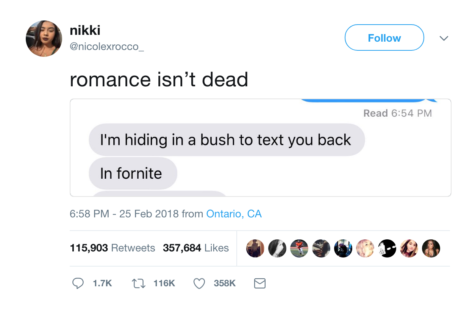 However you may perceive Fortnite, the game has become a real entertainment juggernaut.  
This correlates with the rise of gaming across the world, making professional gamers more famous and rich than ever. Large companies and sports franchises, like the New England Patriots, have invested in the budding industry of professional gaming. Competitive gaming events draw thousands of people to large arenas, not unlike a concert or ballgame.
The rise of Fortnite is truly more than a typical fad—it continues to grow in playerbase and has outlasted recent high-end productions like PUBG and Call of Duty's WW2. The game is breaking down barriers of age and background and reconnecting old friends. It is played 24 hours a day across the globe and there is no sign of it declining soon.
"I just can't see it going away anytime in the near future. It's too damn fun," Eger said.
Parnow, who plays Fortnite whenever he's at his friends house, enjoys being a part of the buzz.  "Originally I thought it would be a fad and I watched friends play it for months never thinking much of it until I tried it. Being able to play with your friends online and other addicting things like landing with the squad and poppin slurp juice is why I play."