Trisha Seeyle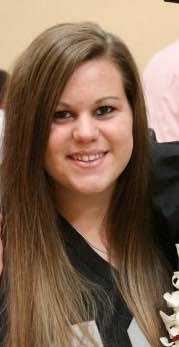 Trisha Seeyle, 24, is a Santa Rosa Junior College alumnus who grew up in Sonoma Valley, and knew she was different because of who she was attracted to.
"I have always been attracted to boys and girls. Since I was little I always had crushes on both sexes," Seeyle said.
Seeyle kept this secret for a long time; it wasn't until an incident in middle school that it was revealed. "My coming out was kind of different. I was at a boarding school and got caught hooking up with other girls and they told my godparents about it. So I didn't get a chance to tell my family myself," Seeyle said.
Her family's reaction was supportive and welcoming. Her friends and family told her they had known for a while and were waiting for her to come forward when she felt comfortable.
After coming out, Seeyle felt as if a weight had been lifted off of her shoulders. Her cousin, Alexandra Hyde, said, "She brightens up the room when entering and [is] a very happy, loving and outgoing person." Since coming out, Seeyle has had relationships with both men and women, but continues her search for that special person.
Seeyle lives in Sonoma and spends her time with her friends, family and animals.  "My advice to someone thinking about coming out is do what makes you the happiest," she said. "If you want your family to know and they will support you on it then there should be nothing holding you back. I honestly don't think it's anyone's business what you like."