The Flying Goat Cafe: Tasty food in home environment graces Railroad Square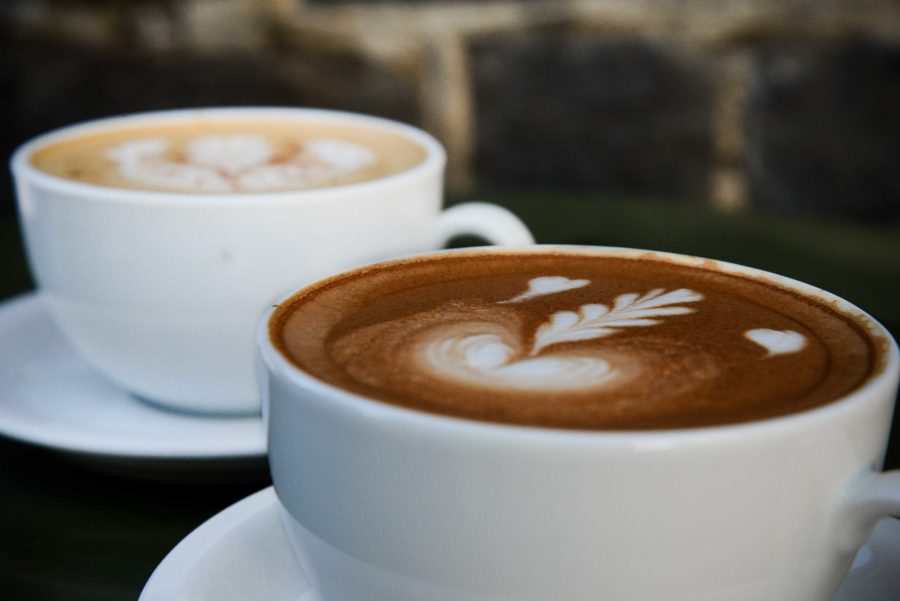 In a community bursting with vibrant and colorful coffee shops, The Flying Goat Café stands apart with its simple straight forward approach to what you fill you cup with. I dropped by their Santa Rosa shop located Downtown on Fourth Street, right across from the train station. Walking in you are instantly greeted by a warm inviting staff and the aroma of coffee and sweets. Their venue is an open, inviting space with plenty of seating to bring friends to study or talk.
I walked up to the counter and ordered an Aztec Mocha and a Chai tea. The Aztec Mocha was a slightly spiced warm drink that had a smooth taste with a full bodied flavor. To top it off the barista on staff did some amazing foam art on top and sprinkled some spice on top. To me it seemed like a perfect blend between a drink my grandmother makes which is a spiced hot chocolate and then blended craft fully with flying goat's gourmet coffees.
The Chai tea was served in a traditional manner and was very flavorful. I had mine just as they serve it and opted out of adding any cream or sweeteners. The chai was a bit more bold and strong then most that I've had prior, but was by no means over powering or over steeped. I didn't taste any bitterness and it perfectly accompanied my blueberry scone.
Along with a wide variety of craft drinks, The Flying Goat offers up a delicious mix of baked goods and snacks that compliment any of their drinks. The blueberry scone I ordered was delightfully flakey and sweet. In total for two craft drinks and a fresh scone I paid 14 dollars and some change. Not bad considering the work and quality you get over a big box coffee shop which all share similar price tags.
Amid the sea of coffee shops and the plethora of places to get your fix, they definitely do a great job of keeping things straight forward and simple and allow their flavors as well as quality to do all of the speaking for them. I will be returning to the Flying Goat very soon, however this time when I pay a visit, ill be sure to pay for the parking rather then pay for the ticket SRPD leaves as a surprise when you get back to your car.