Sonoma County's week from hell
Hang on for a minute...we're trying to find some more stories you might like.
On the night of Oct. 8-9, 2017, hurricane-strength winds buffeted wildfires unprecedented in size throughout Sonoma and Napa counties, completely leveling neighborhoods in northern Santa Rosa and across the region. The North Bay—or "Wine Country"—fires incinerated more than 100,000 acres, reduced 8,400 structures to ash, including 4,000 residences, and claimed 44 lives.
The next day, residents of Sonoma County, the nation and the world-at-large began to see the first images of the destroyed areas: middle-class Coffey Park became ground zero for national news broadcasts, while affluent Fountaingrove and lower-income Journey's End Mobile Home Park were indistinguishable in the ruins. Soon-to-be-over-used words like "devastation" and "ravage" became the new reality.
Tens of thousands fled their homes that night and throughout the week, plagued by incomplete information and an atmosphere of fear more debilitating than the toxic smoke.
At least 1,010 Santa Rosa Junior College students and 61 employees lost their homes while countless others were displaced, prompting the college to cancel classes for two weeks.
Some 11,000 firefighters flocked from fire districts as familiar as Fremont and as foreign as Australia to assist with the containment efforts. The range of the blaze was so expansive it took the international force two weeks to achieve containment, despite working round-the-clock shifts to conduct controlled burns and ember mop-ups.
Mandatory and advisory evacuation zones patrolled by the National Guard and law enforcement agents from all over California forced fleeing residents into evacuation centers, and put the town under de facto martial law. Depending whom you asked, the fear of looters was either looming or loony.
Despite uncertain and incomplete information, midway through the first week, one fact became clear: pre-fire Sonoma County was in the past and residents were entering a new era.
How the fires moved
The devastation, to further beleaguer the term, owed its magnitude to a true perfect storm.
2017's exceptionally hot late-summer killed the abundant foliage 2017's exceptionally wet winter encouraged, adding to the dead foliage left by years of drought. The kindling was laid.
All it took was a spark and the 70 mile-an-hour Diablo winds to propell embers through wooded neighborhoods into the heart of the city. Obsolete community alert systems failed to give endangered communities adequate notice.
The Tubbs Fire, which began near Calistoga, did the majority of the damage to populated areas in one fell swoop the night of Oct. 8 and the following morning. It would threaten Calistoga and parts of Sonoma Valley for two more weeks.
The Nuns Fire, the largest fire by area, held entire communities in fear as it threatened to return to Santa Rosa and nearby villages and burned large swaths of Annadel State Park.
Nearly all of Bennett and Rincon Valleys were under evacuation at some point during the 10 days of terror.
At the time of the Centennial Issue's publication, the source of ignition was still uncertain, though some witnesses and billboards advertising class-action lawsuits would have us believe Pacific Gas and Electric power lines and negligence gave the confluence of factors the spark it needed to become the most destructive wildfire in California history.
Out of the frying pan, into the fire
The fires caused an estimated $9 billion in damages, and already incendiary community concerns became powder kegs.
Pre-fire Sonoma County was already experiencing a housing crisis and an exodus of younger residents unable to make ends meet under a skyrocketing cost of living. The 5 percent loss of the county's housing stock brought the housing crisis to a boiling point.
Landlords who lost their residential homes evicted lower-income tenants from investment properties while the cost of construction soared for affordable housing projects.
The economic impacts of the fires threatened to drive away students from SRJC and burn up state apportionment during an eight-year period of decreasing enrollment.
The budgetary implications of the fires' impact on enrollment would smolder until erupting into a full-blown firestorm itself the following spring.
Heroes emerge through the smoke
"The Love in the Air is Thicker than the Smoke" became the motto of a newly-united Sonoma County community.
Recently-appointed Sheriff Coroner Robert Giordano spoke on newscasts across the world, earning praise for his department's handling of the chaos and communication with the public.
Good Samaritans, including many JC students, poured into improvised evacuation centers at the Fairgrounds, community centers and public schools to volunteer any way they could. Donations from around the globe exceeded the county's processing capacity.
Reality-television star and surprise 45th President of the United States Donald Trump, however, typed scarcely a tweet for the community that voted overwhelmingly for his rival Hillary Clinton.
Organizations like firebrand Omar Marina's UndocuFund popped up to provide donation-based financial assistance to undocumented families that didn't qualify for federal assistance.
At SRJC, Dean of Student Affairs Robert Ethington led administrators, employees and community members to support Bear Cubs and stamp out fuming fears of mass unenrolled students.
President Evelyn Navarro's Student Government Assembly (SGA) offered services and free food to students in Bertolini Hall.
"SRJC is a family," she said. "It's our duty as SRJC faculty, staff and students to make sure our community is well taken care of in this time of need."
Some observers, like Michael Barnes, then Oak Leaf co-features-editor, were skeptical of the feel-good community sentiment billowing from the mouths of politicians and community members alike. Barnes wrote an award-winning editorial questioning the permanence of the new-found community spirit.
"Let's step up Bear Cubs and keep the love in the air for the long haul. We're going to need it," Barnes said.
SRJC President Dr. Frank Chong said, "I hope students understand that this is a once-in-a-lifetime catastrophic event, so it's not business as usual, and even when we come back, it won't be business as usual."
Little did Barnes and Chong know, they foreshadowed a series of political conflagrations that would inflame the SRJC community after the last of the North Bay fires were extinguished. The embers of controversy still smolder as The Oak Leaf's special Centennial Issue goes to print. Read on for more details.
Additional reporting by Fall 2017 Oak Leaf staff.

About the Contributor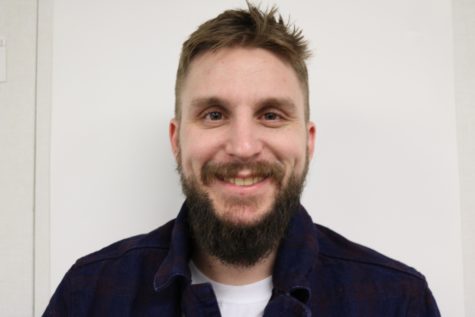 Brandon McCapes, Co-Editor-in-Chief
Brandon McCapes was asleep the night of the North Bay fires. He certainly didn't start them. He was asleep, not pulling a "Nightcrawler." Brandon grew up in Davis where he learned to be pretentious. After traveling around California, attending a stupid number of two-and-four-year schools, circumstances landed him in Santa Rosa where he wallowed in...