UndocuFund ayuda a personas indocumentadas
Hang on for a minute...we're trying to find some more stories you might like.
En respuesta a la destrucción que los incendios de North Bay que causaron a la comunidad de inmigrantes indocumentados, el programa UndocuFund comenzó a recaudar fondos para ayudar a las víctimas del incendio que no son representadas y que no pueden recibir ayuda federal.
Se estima que 38,500 inmigrantes indocumentados viven en el Condado de Sonoma y aquellos que sufrieron pérdidas en el desastre natural el mes pasado no califican para recibir asistencia de la Agencia Federal para el Manejo de Emergencias (FEMA) debido a su estado migratorio.
UndocuFund es una organización sin fines de lucro que brinda asistencia a residentes indocumentados del Condado de Sonoma afectados por los incendios forestales. El fondo ayudará a las familias con viviendas temporales, reparaciones del hogar, alquiler, comestibles, artículos esenciales para el hogar, artículos de limpieza, gastos médicos y dentales, herramientas y útiles escolares.
El coordinador del programa Omar Medina, de 38 años, dijo que su organización también proporcionará materiales educativos a los estudiantes indocumentados de SRJC.
Las personas que viven en el Condado de Sonoma con dominio limitado del inglés y temor a la deportación se muestran reacios a buscar ayuda. En algunos casos, los inmigrantes evacuados se negaron a ingresar a los refugios por temor a la deportación, dijo el Sheriff Rob Giordano.
"Queremos asegurarnos de que las personas presenten la solicitud, dijo Medina. "Queremos que sepan que no tengan miedo de venir y presentar una solicitud porque no estamos trabajando con ninguna agencia del gobierno."
La organización tiene como objetivo recaudar $5 millones para las familias indocumentadas y hasta ahora ha recaudado casi $1 millón de más de 4,000 donantes. A partir del 11 de noviembre, UndocuFund había recibido más de 100 solicitudes de asistencia financiera.
Leith Ocean, de 20 años, es una estudiante del colegio de Santa Rosa que esta involucrado con UndocuFund."En cuanto a mi rol, el centro Graton Day Labor es el patrocinador fiscal NBIYU (Unión Juvenil Inmigrante de North Bay) por lo que aceptan nuestras subvenciones porque no tienen fines de lucro y son de base,"dijo Ocean."Junto con la Alianza de Justicia de la Juventud Inmigrante de California (CIYJA) recaudamos alrededor de $22,000 para ellos y conectamos a las personas indocumentadas con el fondo."
El proceso de solicitud de una semana de UndocuFund utiliza un formulario de admisión simple, que se completa en las clínicas de solicitud con la ayuda de organizaciones asociadas de la comunidad. Los socios de la comunidad incluyen: Corazón Healdsburg, Defensa y Servicios Vitales de Defensa de Inmigrantes (VIDAS) y el Condado de Los Cien Sonoma.
Según el sitio web de la organización,"Al completar un proceso de revisión exhaustivo y la revisión y aprobación final del comité directivo, los fondos se distribuyen a las familias y personas necesitadas de acuerdo con los criterios y directrices establecidos."
Todo el dinero recaudado se donará a las familias indocumentadas afectadas o desplazadas por el incendio."El primer cheque que dimos fue para una familia que necesitaba un depósito para una casa nueva,"dijo Medina."Estamos recaudando dinero para la recuperación a largo plazo. Hasta el momento, estamos buscando voluntarios para que puedan ayudarnos a correr la voz sobre UndocuFund."
La próxima clínica de aplicación será de 10 a.m. a 3 p.m. el próximo sábado 18 de noviembre en el Centro de Desarrollo Humano de California en 3315 Airway Dr. Se puede encontrar más información sobre UndocuFund en undocufund.org.
About the Writer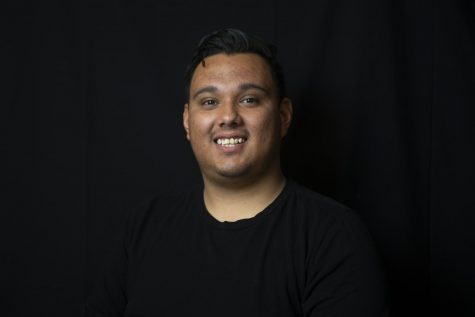 Jose Gonzalez, Multimedia/ Spanish Editor
Jose Gonzales is a Journalism major in his fourth year at Santa Rosa Junior College. In his 5th semester at the Oak Leaf, Jose is Multimedia and Spanish...