Police arrest SRJC chemistry instructor after alleged verbal assault on student, faculty member
One student and a faculty member reported to Santa Rosa Junior College campus police Tuesday that an instructor had verbally assaulted them and held one against her will in Bech Hall.
According to an SRJC District Police press release, adjunct chemistry instructor John Melbardis, 44, approached the two women and began cursing and used aggressive language. Melbardis then allegedly assumed a threatening stance against one woman and raised both arms, clenched his fists and cocked one hand back as if to hit her. He then approached the second victim, yelled profanities at her and eventually backed her into a corner.
"His actions prevented her freedom of movement by blocking her path with his body," the press release stated.
A witness called the SRJC District police just after noon to report the disturbance. When an officer entered the building, he immediately heard Melbardis arguing loudly with the women. Police arrested Melbardis and took him to Sonoma County Jail for false imprisonment and disturbing the peace on school grounds. He is prohibited from entering the campus for 14 days.
On the website "Rate My Professor," five students have posted negative reports of Melbardis' summer 2018 Chemistry 1B class that he taught weekdays from 7:30 a.m. to 1 p.m. Four of the five reviews gave Melbardis an "awful" score.
"He considers getting a 35% on an exam 'passing' but then announces to the class that 'more than half of you are failing' [and] he directly called us stupid," one user claimed.
The reviews had one consistent critique of Melbardis: "He yells at you when you take notes and hates when you ask him questions. If you ask him questions, he will call you stupid," another student wrote.
Chemistry and physics instructor Jonathan Marhenke is teaching the class until the semester ends on Aug. 9.
The incident is still under investigation. SRJC District Police Lt. Robert Brownlee said, "We are actively out there doing extra patrol and walking into classrooms asking 'Hey, how are you doing?' just to make sure [those affected] are doing okay."
Brownlee said the police will release further information via Nixle.
More updates to come.
About the Contributors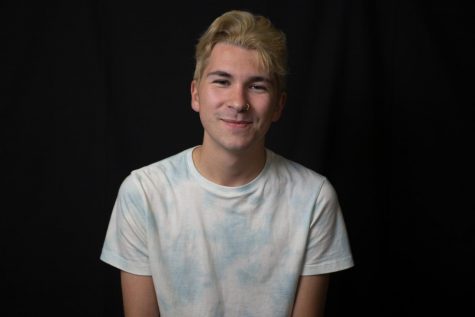 Dakota McGranahan, Co-Features Editor
Dakota McGranahan is the Co-Features editor this Fall 2019 semester at the Oak Leaf.