Campus police respond to reports of man photographing women in bathroom stalls at Southwest center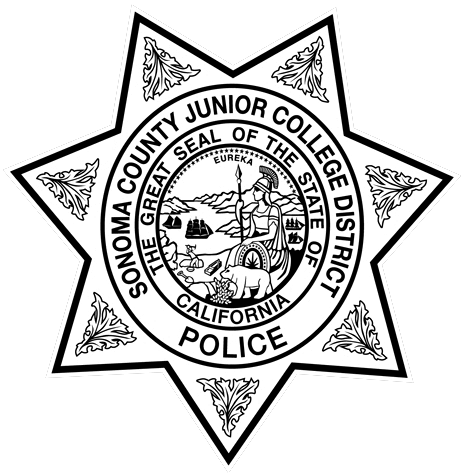 SRJC District Police responded to multiple reports of a middle-aged male photographing women in bathroom stalls during the evening of May 8 at the SRJC Southwest campus at 950 South Wright Road.
The suspect held a cellular phone underneath the stall door from an adjacent stall to photograph or record one woman and held it above the stall door to photograph or record another woman in the female restroom. The incidents occurred separately between 7:45 pm and 7:55 pm. Police responded immediately and surveyed the area but did not make contact with the suspect.
The suspect is said to be a white male, approximately 20-30 years of age, approximately 5-foot-6-inches tall, with either gray hair or a bald head. The subject was reported as wearing a black and white striped t-shirt and was barefoot at the time of the incident, according to campus police.  
The suspect remains at large and the district police released the following list of ways to stay safe:
If you are on the campus late, ask someone you trust, a colleague or friend, to walk or drive you to your vehicle.

If you have any concerns and must walk alone, call the District Police for a uniformed safety escort to walk you to your vehicle, class, office, or other area on campus. (707) 527-1000.

Stay in well-lit, well-populated areas and park your car in well-lit, well-traveled areas of the parking lots.

Be aware of your environment. Don't be afraid to look over your shoulders. It's not rude to maintain a safe distance between yourself and others.

Be aware of the locations of the nearest emergency phone stations and program the phone number for District Police into your cell phone; (707)527-1000.

Send the message that you are calm, confident, and know where you are going.

Carry your keys in your hand. You will be able to get into your car faster and the keys may be used as a weapon if necessary.

Avoid blind corners. Take wide turns so that you have room to react to what's ahead.

Walk with confidence.

Check your backseats before getting into your car.

Always to lock your vehicle and roll up your windows.

If you see someone loitering around your car as you approach, STOP!, turn around, walk away and watch them from a distance.
Anyone with information about the incident is encouraged to contact the college police dispatch center at (707)527-1000.