Men walk a mile in high heels for sexual violence awareness
Santa Rosa Junior College students, in a show of solidarity, stood up against sexual violence and harassment as the athletics department held the "Walk a Mile in Her Shoes" event on April 25, with most sports teams attending.
SRJC athletes, faculty and students walked a mile around the SRJC campus with picket signs that read "Boys will be held accountable" and "Consent is hot. Assault is not." Some male student athletes made the walk in high heels. 
The mile-walk started on the JC putting green; the group started by walking down Mendocino Avenue and returned by Doyle library, ending at the putting green.
SRJC Athletics Director Matt Markovich planned the event and hoped to inform the community about the severity of sexual harassment against women. "[We need] to have a conversation on the topic with our young student-athletes, so they are better informed when they transfer," Markovich said.
Markovich said the walk is an annual event. "We do it every April because of Sexual Assault Awareness Month. We want this to become a yearly event and to also bring high school teams."
In addition to SRJC athletes, many students and faculty members attended.
Jodi Pasquini, second-year SRJC student, said, "It's important because it brings awareness on how many women and men get sexually assaulted each year."
Alassane Bamba SRJC first-year said, "It's great, the fact that [SRJC] wants people to pay attention to the issue."
About the Contributor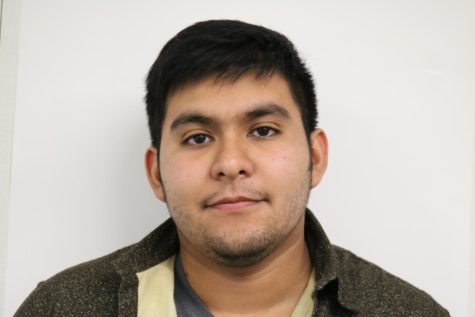 Abraham Fuentes, Staff Writer
Abraham Fuentes is a Writer and photographer at the Oak Leaf News going into his 3 third semester. He will be transferring in 2020 fall Semester.