Bear Cubs drop series to No. 4 ranked JC baseball team in the nation
The Santa Rosa Junior College baseball team defeated San Joaquin Delta College 10-1 with the support of excellent pitching from Shamus Lyons and a steady offense on March 13 at Cook Sypher Field.
San Joaquin Delta entered the game  ranked the as the fourth best Junior College baseball team in the country, according to Perfect Games USA national top 25 rankings.
Lyons pitched his best game of the season. He had 92 total pitches across seven innings, allowing only three hits with four strikeouts. The single run from Delta came on an unearned error committed in the second inning, when second baseman Hance Smith could not corral the ground ball.
"I was very pleased with his performance today. He just pitched one heck of a game," said assistant coach Tom Francois.
This was Lyons's second game as a starter. He's been limited to six innings total in his three appearances this season due to an arm injury from the beginning of the season. His performance against Delta made it seem as though he never missed a day.
"I threw the pitches I needed to all day," Lyons said. "But most importantly, my defense was a big help. It was overall a great team win."
The way the Bear Cubs lit up the scoreboard early in the first inning it looked like they were the nationally ranked top-five team. Excitement ensued when first baseman Joe Canepa drove in center fielder Daniel Teasley with a sacrifice fly to deep center field in the first inning.
Teasley raced the ball from third base, sliding on his stomach into home. Teasley beat out the throw by mere milliseconds.
Later in the first inning, SRJC  loaded the bases off of two walks and Blake Berry's single that struck a Delta pitcher's shin.
Designated hitter Jo Bynum hit a bases-clearing double that dropped right next to the line and rolled into foul territory, allowing everyone score.
"I was just looking fastball the whole at bat and was looking to get inside the ball and hit it hard somewhere," Bynum said. The entire dugout greeted the three batters as they scored crossing home plate with an audible excitement loud enough to hear from the top of the bleachers.
One of the main reasons for the SRJC baseball team's success this season under the guidance of head coach Damon Neidlinger is the non-complacency they value as a team. Bynum was determined to stay focused and locked in mentally on second base.
"I heard them, but it really wasn't the time to feel good because the Delta offense is always a threat," Bynum said. "We had to add more runs on the board in order to win."
The Bear Cubs scored four of their 10 runs in the first inning alone. The Bear Cubs have scored at least one run in the first inning in nine of the 16 games played this season. Delta entered the day with only two losses on their record and a top-five rank.
"One through nine these guys are legit. And they've got pitching,"  Francois said of San Joaquin Delta. "Their [team] batting average is .313. They are legit."
The Bear Cubs' win over their Big 8 Conference foe is a sign of the team's tremendous potential going forward.
Unfortunately, the Bear Cubs could not maintain their momentum in the series, dropping the next two games against Delta by a combined score of 25-11. Including a heartbreaking extra-inning loss on March 17.
Up next:
SRJC hits the road for a three-game series against American River College at 2:30 p.m. on March 20 at Beaver Field in Sacramento, California.
About the Contributors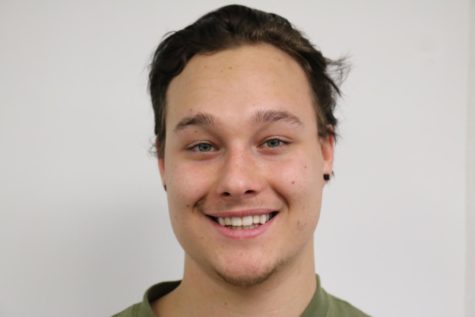 Attila LS Gero, Staff Writer
Attila was born in Los Angeles Aug. 1997 and moved to Sebastopol in July 2007. He is a second-generation immigrant from Hungary and has an extended family...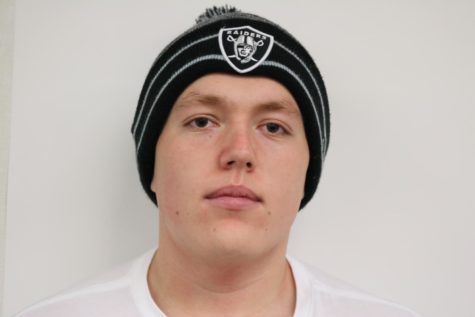 Matthew Wreden, Sports Editor
You can find Matthew glued to his tv, computer or phone editing, watching and betting on sports. Matthew loves all sports and loves to learn more and more...