The analog revival
In the digital media age, we have access to virtually every song ever published and store thousands of pictures in a phone, yet a small and growing culture is going back in time. With high-profile artists publishing their albums on vinyl, Kodak reviving old film stock and more new movies filmed in 35mm instead of digital, it seems analog media is back.
Analog fans say hearing imperfections on vinyl records brings life to the track. It's the same with photography and movies on film. There is something alluring about capturing an image without any knowledge of the results, with only experience showing the way.
Specialty stores like Jeremiah's Photo Corner for film photography and The Last Record Store are keeping the analog revival alive in the North Bay.
So is Jack White, a modern artist with a passion for vinyl. His recording studio, Third Man Records, specializes in recording and publishing vinyl. Third Man Records made a turntable that played the first record in outer space.
"Our main goal from inception to completion of this project was to inject imagination and inspiration into the daily discourse of music and vinyl lovers. Combining our creative impulses with those of discovery and science is our passion," White said.
The future of vinyl music is fueled by artists who love the medium, but local stores are doing their part.
The Last Record Store is in fact the last record store in Santa Rosa, selling music on CD, vinyl and cassette. The Last Record Store has been open for more than 30 years, relocating twice and settling at its current location on Mendocino Avenue.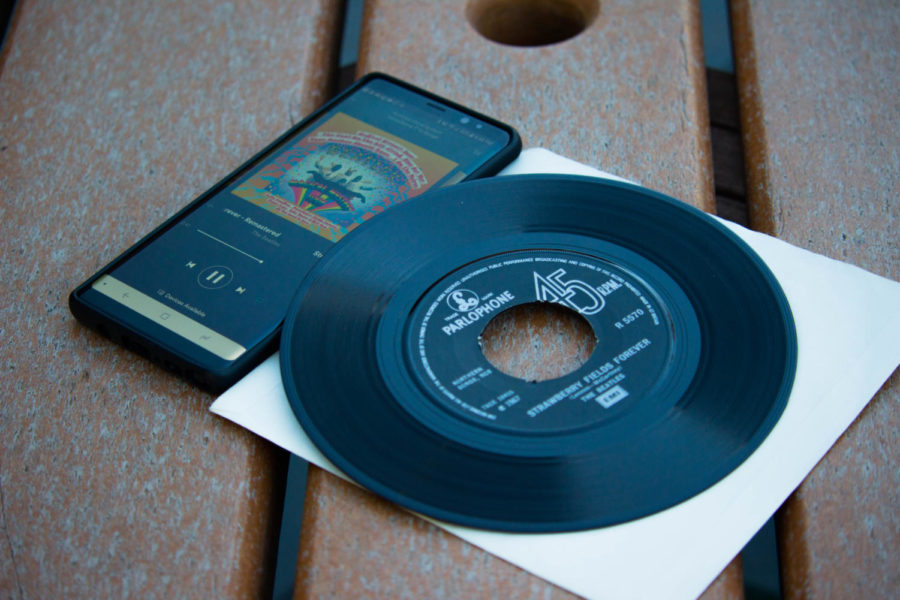 Vinyl records line one side of the store and CDs on the other. A small number of cassettes are available for $1 each. Visitors can choose from multiple genres of music, ranging from country and classic rock to new releases.
Hoyt Wilhelm, co-owner of The Last Record, said, "Some days we sell more vinyl than CD. If we didn't sell records, we would be out of business."
The music industry is seeing this too, with most new albums including a vinyl release. The fact that Target sells Justin Timberlake's "Man of The Woods" in vinyl format and markets other records online is a sign of the times in terms of supply and demand.
Target is not the first major corporation to sell new releases on vinyl. Amazon and Urban Outfitters both sell vinyl and cassettes, with Amazon giving free digital copies for every vinyl purchase.
Despite more places selling this physical format, another is dying. Best Buy and Target plan to stop selling CDs, but Best Buy will continue to sell turntables and vinyl in store.
Though physical music is seeing a resurgence in major stores, film photography is making a comeback with online and small photography stores.
Film has increased in popularity, and can be seen on Instagram with pages dedicated to shooting film only. Kodak and Polaroid showcase a number of film photographers.
After Polaroid stopped producing film for its cameras, a small company called The Impossible Project bought an old facility that made the film. Polaroid later bought The Impossible Project and its facilities, renamed it Polaroid Originals and released a new Polaroid camera, the OneStep 2.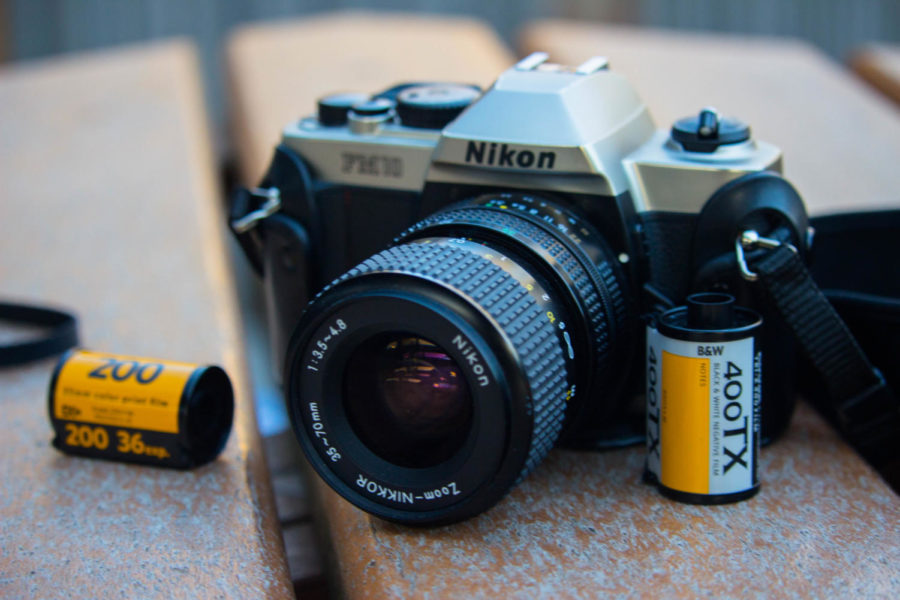 Kodak is putting more film into the hands of the consumer, adding Ektachrome and Tmax 3600 to stores. Kodak also created a new Super 8 film camera, the first in the last 40 years. A mix of film and digital media. Video being recorded in film and sound recorded digitally.
Jeremiah's Photo Corner, located at 441 Sebastopol Ave., has a wall of cameras and film. They supply Santa Rosa Junior College with film and cameras needed for photography classes. Jeremiah is the only store that specializes in film photography. Also Shutterbug Camera Shop, located at 3011 Santa Rosa Ave., has film although specializes in digital.
"It's like vinyl; there is direct connection to the physicality. It never went away," said Chris Woodcock, Santa Rosa Junior College instructor who teaches Art 19.
ART 19 shows students how to use a Single Lens Reflex (SLR) camera, develop film and use a darkroom to print photographs.
"Being able to completely control everything about the development of your film was the best part," said SRJC student Tatyana Zamarian about Art 19.  
Woodcock thinks there is no way analog technology will return to its original status; digital is a more controllable format in which to take pictures. "The accessibility of digital is required for most commercial jobs," Woodcock said.
Spotify has undeniably simplified music consumption. Phone pictures are often more reliable than film.
There is something intriguing about physical momentos. This could be only nostalgia, but time will tell if the analog comeback can survive.