SRJC Theatre Arts welcomes the Addams Family to its main stage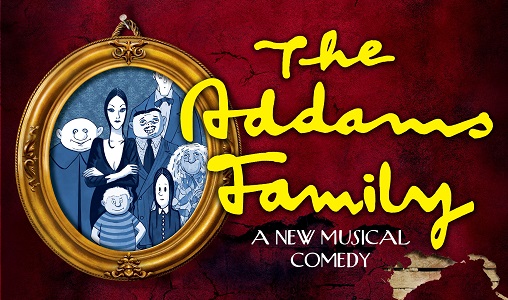 Santa Rosa Junior College Theatre Arts's spring season continues with "The Addams Family, A New Musical Comedy" starting Friday April 21 at SRJC's Burbank Main Theatre.
"The Addams Family" was written by Marshall Brickman and Rick Elice, with lyrics by Andrew Lippa. The show is directed by Laura Downing-Lee, with music direction by Nate Riebli and choreography by Alyce Finwall.
Downing-Lee said that audiences don't need to familiarize themselves with original creator Charles Addams's characters to enjoy the show. "They establish themselves early on," she said. "We looked very carefully at Charles Addams's original work that inspires the musical, but we also chose to make this production our own."
Downing-Lee advises caution when taking children under the age of 10. "It does get a little bit spooky in places, a little darker," she said.
In light of his upcoming retirement, Dr. Frank Chong will be making a brief cameo appearance as part of the cast. Downing-Lee encourages audience members to keep an eye out, describing his appearance as a quick cameo.
"The Addams Family" will run at 7:30 p.m. on April 21, 22, 27, 28, 29 and May 4, 5, 6 as well as at 2 p.m. April 23, 29, 30 and May 6, 7. Downing-Lee gave an estimated run time of 2 and a half hours including a 15 minute intermission.
Tickets cost $25 for general audiences, $20 for students and seniors, $15 for youths under 12, $5 for high school students (after contacting the box office) and are free for SRJC CubCard members. Tickets can be bought online or by calling (707) 527-4307. For more details, visit the Box Office information.