Opinion: The Oscars' best picture nominations ranked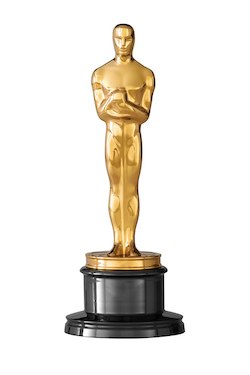 The 95th Academy Awards — a night to celebrate the films and actors that truly shined within the last year — are soon upon us. Which films were worth our time? Read my ranking of them from Best Picture nominees to most mediocre, below.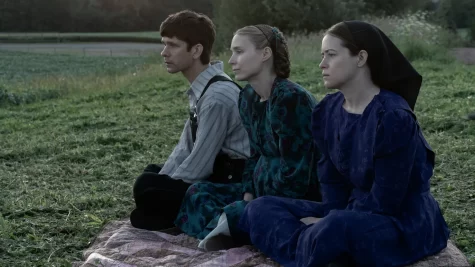 Women Talking
This film deals with painful subject matter: It revolves around a group of women in the same town who are trying to figure out how to reckon with the men who sexually assault them every night. The issue of the town's complicity is handled well. The majority of the scenes include women talking, as the title implies, but I found their performances lackluster. As much as I want to like this film, it fell short of all my other nominations.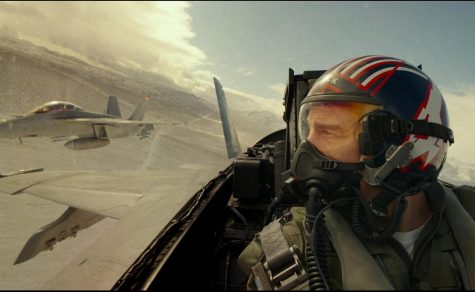 Top Gun: Maverick
I don't care much for this film. While it features real fighter jets reaching unfathomable speeds, it's weak by action movie standards, lacking both the wild set-piece creativity found in S. S. Rajamouli's "RRR" and James Cameron's "Avatar: The Way of Water" (back to that film later) and the solid writing needed to push it over the edge. A retread of events in the first film, it doesn't approach the level of Best Picture.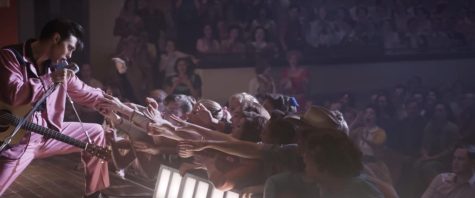 Elvis
"Elvis" is 70% rote musical biopic and 30% truly inspired editing, and I use "inspired" instead of "good" for a reason. Those familiar with Baz Luhrmann's work will feel at home with the bright flashes, frantic cuts and camerawork that at times spins across the entire scene. While the wild aesthetic of this movie is sometimes enjoyable, capturing the sort of kitsch "Elvis" is associated with, it's often nauseating. Austin Butler's grounded performance as Elvis humanizes the larger-than-life figure, and at times Butler is indistinguishable from Elvis himself. If you like biopics that occasionally feel like they were made by a maniac, this movie is for you.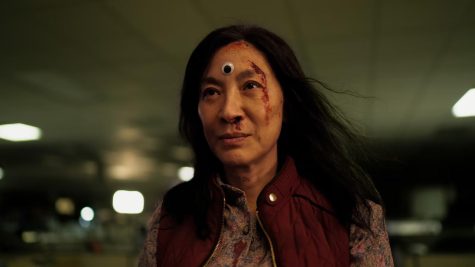 Everything Everywhere All at Once
I categorized this film so low on my list for good reason. Its moving emotional core revolves around family and what is important in life, and while the action takes heavy inspiration from the best Hong Kong action films, and Ke Huy Quan and Michelle Yeoh's performances are standout, I fail to see the qualities that make this movie so popular. The humor feels forced at times, holding the same energy as a tired viral video where the joke revolves around someone saying the word "bacon." And while the primary characters such as the family are well developed, some of the other characters such as the villain's love interest fall to the wayside.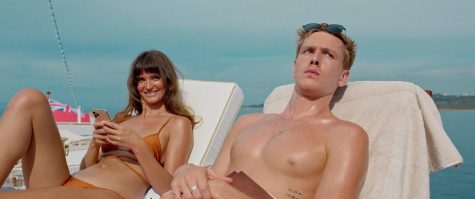 Triangle of Sadness
While "Triangle of Sadness" has one of the funniest sequences I've seen in a movie in awhile, that scene is never topped. A satire by Swedish Director Ruben Östlund, the film revolves around a group of horrible rich people experiencing the worst night of their life on a cruise ship. All of the performances are effortlessly funny and the camera, while mostly static, does an incredible job of showing just how much a ship can sway. The third act is good but doesn't top what came after; thus it feels like an epilogue of sorts. If  the idea of rich people vomiting in misery appeals to you, this is your movie.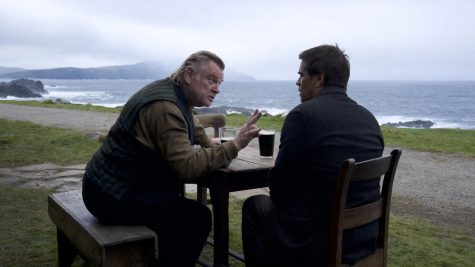 The Banshees of Inisherin
"The Banshees of Inisherin" concerns an escalating argument between two men in a remote Irish town; one of them ends their lifelong friendship and the other wants to know why. The story is simple but what follows is a petty, one-sided feud that is at once funny and sad. Colin Ferrel always looks as if he is on the verge of crying, contrasted with Brendan Gleeson's cold, grumpy expression. The atmospheric rural setting works perfectly for this story about men trapped on their islands of spite and misery.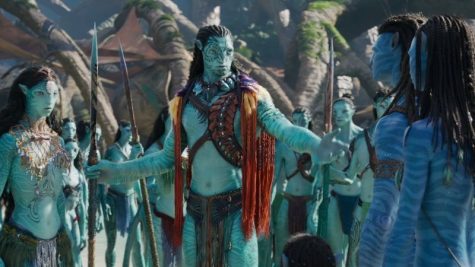 Avatar: Way of the Water
This movie earns its high placing on my list because of its sincerity. Rarely does an epic blockbuster of this scale nowadays not lampshade its own reality with name jokes and sarcastic quips in the middle of serious scenes. "Way of the Water" allows its characters and world to breathe in a family drama set on one of the most gorgeous fictional worlds ever created. The effects work in this film is so impressive that some sequences genuinely tricked my brain into believing they were real. This allowed me to soak in the seas of Pandora with a level of immersion I've rarely felt in an action film. An achingly sincere and unironic film, "Way of the Water" illustrates what blockbuster cinema is capable of when it overcomes its own insecurity.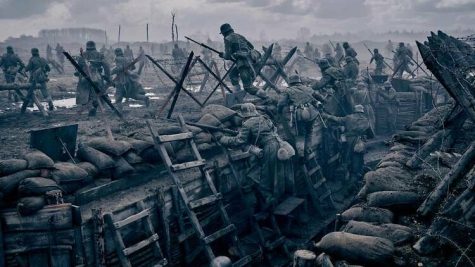 All Quiet on the Western Front
A group of German boys enlist to promised adventure and heroism during the Great War. What they find instead is the pits — or trenches — of hell itself. While I still prefer the classic 1930s film, primarily because of 2022's omission of an extremely important moment in a classroom, Edward Berger's fresh take on one of the definitive anti-war stories is a gorgeous sight to behold. The brutality of war is displayed viscerally in a manner the 1930 film could only dream of: An unfathomable number of dead bodies lie face down in the mud, gray and black the only colors as life is stripped from the land through endless artillery fire. But I don't watch war films for the action, I watch them for their quiet moments, when young men tricked into dying senseless deaths for their country talk about their regrets and their pride as they attempt to process their traumatic and cruel experience.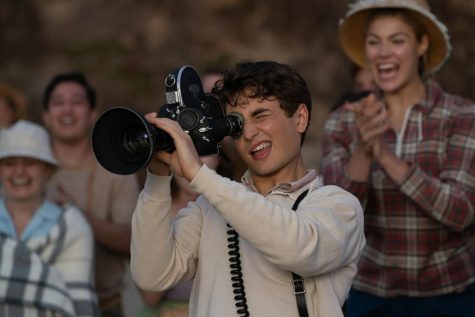 The Fabelmens
Marketed as a film about the "magic of cinema," Steven Spielberg's self portrait of his childhood is in fact a deeply personal film about memory, trauma and the burden of viewing the world through the art one loves. Sammy Fabelmen, Spielberg's analog to himself, views the 1952 film "The Greatest Show on Earth" and is traumatized upon witnessing a train crash in it. So he asks for a train set for Hanukkah, and uses a film camera to control the event so he won't be afraid of it anymore. This reaction to trauma remains with Fabelmen for the rest of his life. The long-held scar of his parents' divorce resonates within all of Spielberg's films on some level, but for the first time we see that trauma unveiled. This film's direction and cast bring to life an intimate portrait of the family, but the shining star is Michelle Williams as Sammy's mother, a character who sometimes makes us feel as if we are gazing into a hitherto secret part of Spielberg's life. "The Fabelmens" is a beautiful portrait of one of America's greatest filmmakers. It is also one of Spielberg's best works.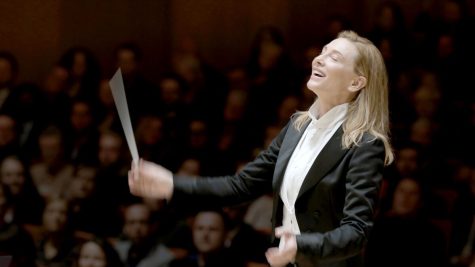 Tar
"Tar" begins with an interview between real-life The New Yorker writer Adam Gopnik (played by himself) and award-winning conductor Lydia Tar, played by Cate Blanchett. This interview introduces us to the world of Lydia Tar; her accolades, her accomplishments and her personal worldview of both art and time itself. It's the sort of persona we frequently see in well-rehearsed puff-piece interviews.The film's remaining three hours then portray Tar's entire reality slowly shattering around her. What makes "Tar" so brilliant is that it often feels like a Rorschach test of personal interpretation. Some will view Lydia Tar's downfall as a tragic story about control and power, while others will view it as a scathing satire of the music industry and society's obsession with talented people. Still others will find Blanchett's performance so convincing that they won't realize her character is fictional, or interpret Lydia Tar as unreal even within the fiction. This brilliantly written and thought-provoking character study is not only my favorite film of the year, it's worthy of the Best Picture nomination.