"Abbott Elementary": The best show on TV
Class is back in session this Wednesday with Emmy award-winning and ABC hit, "Abbott Elementary," returning from summer break and ready to warm your heart and make you laugh out loud. 
From a sassy selfish principal who forces a kindergartner to read aloud from Michelle Obama's memoir, to a vegetable garden created by two teachers who bond over their love of gardening only to find out that they can't grow anything, "Abbott Elementary" is a well written, feel-good show.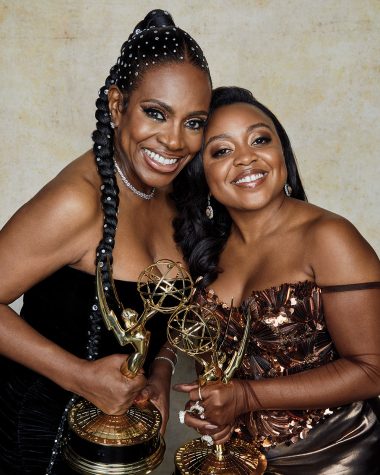 Quinta Brunson created this mockumentary-style sitcom that revolves around a group of elementary school teachers determined to help their students succeed despite teaching at an underfunded public school in West Philadelphia. Brunson serves as executive producer, writer and one of its stars.
The show recently picked up three Emmy wins including outstanding casting, best writing for Quinta Brunson and best supporting actress for Sheryl Lee Ralph.
The show uplifts teachers and, despite being a comedy, does a good job highlighting the challenges many teachers face, such as overwork, lack of funding and the many hats teachers wear in order to provide the support and care their students need.
Inspired by her own mother's experiences as an elementary school teacher, Brunson created her show with her mother in mind, and she named the show after her sixth-grade teacher, Ms. Abbott, who always made her feel good. 
Abbott Elementary features a variety of fun, quirky and relatable characters, played by a great ensemble that tackles all sorts of high jinks — like when the teachers lose a student on a hot air balloon while on a field trip to the zoo.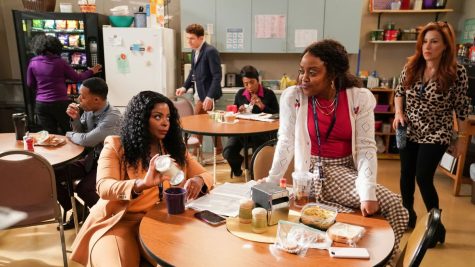 The cast includes Brunson as an optimistic second-grade teacher; "Everybody Hates Chris" star Tyler James Williams as a stoic substitute who develops a crush on another member of the faculty; comedian Janelle James as the inept principal who constantly compliments herself; "The Parent Trap" star Lisa Ann Walter as a tough and wise teacher with questionable connections; Chris Perfetti as an awkward history teacher; William Stanford Davis as an eccentric custodian always lurking in the background; and Emmy award-winning Sheryl Lee Ralph as a kindergarten teacher and woman of faith.
Thanks to the writing, the cast and the overall heartwarming moments, this show slaps a smile on your face, especially when you see the Abbott Elementary custodian teaching children the truth about who really runs the world — the Illuminati, supposedly. 
"Abbott Elementary" premiered December 2021 and was well received by critics and the general audience. It earned a 98% rating on Rotten Tomatoes. The show is ABC's highest-rated sitcom since 2020's "Modern Family." 
Catch the season two premiere of "Abbott Elementary" Wednesday at 9 p.m. on ABC or stream on Hulu the following day. The first season of "Abbott Elementary" can be streamed on Hulu or HBO Max.