"The Batman": Vengeance delivered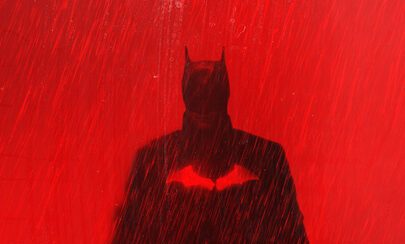 Vengeance has arrived with the release of Matt Reeves' "The Batman," and it has delivered on all expectations, becoming one of the best film appearances of DC Comics' Batman.
"The Batman" is not the first film to feature the defender of Gotham City. From 1989 to 2021, five actors have taken on the role, including Michael Keaton and Christian Bale. Each actor brought different aspects to the character, but this Batman, played by Robert Pattinson, is a tormented soul, seeking to deliver a form of dark justice.
Set in a corrupt Gotham City, "The Batman" takes place over a week as Batman chases the Riddler, (Paul Dano) a Zodiac-style serial murderer meticulously taking down Gotham City's leaders. With help from Lt. James "Jim" Gordon (Jeffrey Wright) and the alluring and mysterious Selina Kyle (Zoë Kravitz), aka Catwoman, Batman uncovers several alarming truths about his family history.
The chemistry between Pattinson and Kravitz is one of the film's highlights. Both actors give their best performance every moment they share on the screen. During one memorable scene, both actors show their passion for each other, staring longingly into each other's eyes. Their performance highlights the similarities between Batman and Catwoman, trying to be righteous in their search for justice while going about it in different ways.
Reeves' directorial style pops throughout the film. The use of shadow adds tension, as if Batman is sitting in the darkness lurking. The use of the color red adds to the heightened sense of thrill, suggesting something dangerous nearby. It felt like watching an Alfred Hitchcock film or a '70s crime thriller, more like "The French Connection" than a Batman film.
Another crucial element of the film is Michael Giacchino's score, reminiscent of both Chopin's "Funeral March" and John Williams' "Imperial March." The four-note theme for Batman builds into a triumphant yet eerie anthem perfect for the character who emerges from the shadows. The use of Nirvana's "Something in the Way" adds to the atmosphere, as if Gotham City was the birthplace of the angsty, introspective subculture of grunge that the film oozes.
Despite the long running time of nearly three hours, the film keeps a steady pace and never rushes to the next action scene. Instead, the film grows organically to a satisfying climax. At the center of it all, "The Batman" triumphs as a new origin story to the beloved character and is one of the most visually stunning films of the year.