SRJC Band and Orchestra premieres first spring concert "Groovin' High"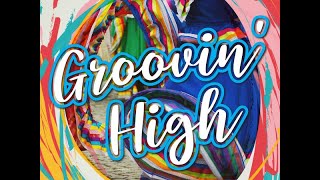 Santa Rosa Junior College Orchestra and Symphonic Band entertained with Dizzy Gillespie's 1945 hit, "Groovin' High," in its first online event of spring 2021 when conductor and SRJC's Director of Instrumental Music Dr. Jerome Fleg led a 9-part, pre-recorded concert of 50 student musicians March 13 on YouTube.
The livestreamed event was virtually attended by over 60 people, and lasted for a quick but action-filled 35 minutes. The live chat joined with the different, interactive camera-feed editing to make for a fun experience in the musicians' first pre-recorded formal performance of the year.
The concert's lead video and sound editor, Grant Branham, helped recreate the in-person effect that audience members typically experience. Branham and his many editors were still able to show off the musicians' talents and present a high-quality sound production despite delivering the performance through a computer screen.
The astounding sound editing was put on full display during cello duet by Miette Kealey and Andrea Silverstein. It was the longest piece of the whole performance, timing-out at just under five minutes, and it never ceased to present high-quality sound.
Fleg appeared on the screen one-on-one three separate times during the production to explain how the band practices.
"We do virtual rehearsals and in those we sort of split the time between the conductor conducting for part of it, and some of it is full ensemble or smaller chamber groups," Feng said. He also highlighted the individual feedback that the musicians get straight from the director.
The second saxophone duet and final duet of the night had an appropriate title, "Don't Get Around Much Anymore," considering our current COVID-affected world. The duet lasted just over two minutes and thirty seconds and continued the combined production showing the musician's talent and the digital sound synchronization and editing.
Fleg will direct SRJC Band and Orchestra in its second performance, "Songs of the Countryside" at 7:30 p.m. April 10.