Eight romance films at your fingertips this Valentine's Day
Whether you're planning a romantic evening for two or a cozy evening in PJs on the couch, check out our list of some of the best romantic films available to stream while you celebrate this Valentine's Day.
"Crazy Rich Asians" (2018)
An immediate pick-me-up romantic comedy based on the book by Kevin Kwan, "Crazy Rich Asians" dazzles while revealing tensions between traditional and modern Asian culture. With a nod to the classic "Cinderella" scenario, this movie stars Constance Wu as a brilliant professor with a poor background and Henry Golding as a wealthy, desirable young scion of society. Their love is proven impossible in the face of familial duty — or is it? With the addition of a few quirky friends, including the wackily loyal Awkwafina, this film is a must for a fun Valentine's Day. (Stream: Hulu, Amazon Prime Video; Rent: YouTube)
"The Big Sick" (2017)
Contrary to its less-than-appealing name, "The Big Sick" is a comedic and touching movie based on the real relationship of a multicultural couple and their unique families. Set in modern-day Chicago, the story follows Pakistani Uber-driver-turned-stand-up-comedian Kumail, who falls in love with American psychology student Emily. Cultural differences be damned as sparks fly; however, when Emily is abruptly hospitalized with a serious illness, Kumail finds himself caught between the traditionalist standards of family, his own interpretation of happiness and Emily's highly entertaining parents. (Stream: Amazon Prime Video)
"Four Weddings and a Funeral" (1994)
A classic '90s feel-good rom com featuring Hugh Grant, Andie MacDowell, sharp humor and agonizing romance. The chemistry between Grant and MacDowell will keep you at the edge of your seat as their relationship ebbs and flows, supported the whole way by a hilarious package of friends. A great watch for a cozy Valentine's Day full of laughs. (Stream: Hulu, Amazon Prime Video; Rent: YouTube)
"A Room With a View" (1985)
This visually breathtaking film, based on the 1908 novel by E.M. Forster, will transport you to a world of true love and beautiful scenery. Young Lucy Honeychurch travels to rural Italy where she meets George Emerson, an Englishman caught in the throes of contemplating life. Denying their chemistry, Lucy becomes engaged to another man; her emotional evolution and the abundance of sarcastic British humor makes this film uniquely its own. (Stream: Hulu, Amazon Prime Video)
"Pride and Prejudice (miniseries)" (1995)
What could be better for a stay-at-home Valentine's Day than a "Pride and Prejudice" miniseries? While a bit slow to start, the last few episodes make the watch worth it. Colin Firth plays the aloof Mr. Darcy opposite a quick-witted Jennifer Ehle as Elizabeth Bennet, and the longer screen time allows their relationship to develop more fully than the 2005 version. From misty scenes at an English estate to a scandalous elopement, "Pride and Prejudice" sets the tone for an elegantly romantic Valentine's Day. (Stream: Hulu, Amazon Prime Video)
"Portrait of a Lady on Fire" (2019)
This French 18th century period piece follows young artist Marianne, who finds herself entranced when commissioned to paint the wedding portrait of skeptical bride-to-be Héloïse. A romance destined to be brief, the pair bond over their mutual desire for independence from the conventions of womanhood and the bittersweet understanding they can never escape what is predestined. Though a more serious choice, "Portrait of a Lady on Fire" will captivate you and your Valentine with its visual magnificence. (Stream: Hulu, Amazon Prime Video; Rent: YouTube)
"10 Things I Hate About You" (1999)
Come for the modernization of a Shakespearean classic, stay for Heath Ledger's soccer practice serenade. In classic coming-of-age rom com style, "10 Things I Hate About You" follows the humorous fallout of teenage matchmaking as new kid Cameron attempts to woo the popular Bianca and land a date to the prom. Unable to attend unless her older sister does, Cameron must also find a match for the indifferent Kat. If you're looking for light-hearted, feel-good fun with your Valentine, search no further. (Stream: Disney+, Amazon Prime Video; Rent: YouTube)
"Moonlight" (2017)
Academy Award Best Picture winner "Moonlight" breaks the life of antagonist Chiron into three defining periods, tracking his growth from a bullied and disoriented youth to a reserved but respected adult. Providing a heart wrenching glimpse into the intersections of race and sexuality, "Moonlight" beautifully details a story too often excluded from the LGBTQ+ romance narrative. (Stream: Netflix, Amazon Prime Video; Rent: YouTube)
About the Writers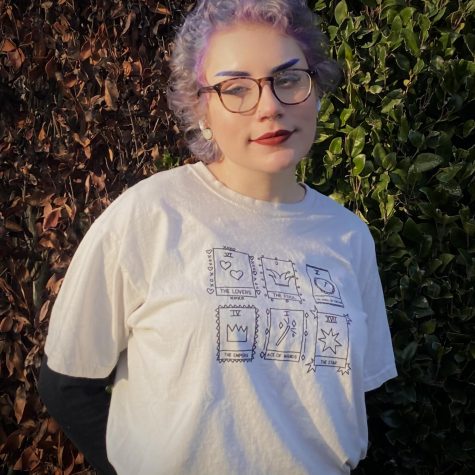 Cass Stewart, Editor
Cass Stewart (they/them) is a journalism major and a first semester editor at The Oak Leaf, who has spent the last three years at the JC exploring the...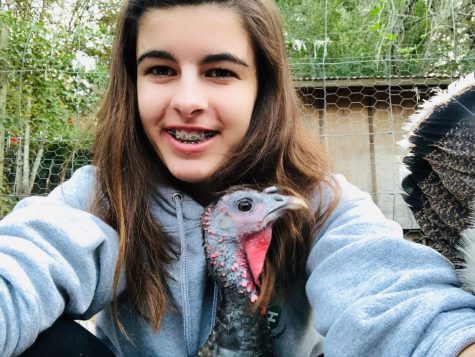 Sophia Ginsberg, Reporter
Sophia is an environmental studies major with an interest in communication studies. She is in her second semester at Santa Rosa Junior College, and this...