Best movies to watch this Christmas break: Must-see & new releases
It's almost been a year since the COVID-19 lockdowns disrupted our weekly routines and opportunities for leisure.
Movie theaters are becoming a thing of the past as movie enthusiasts and producers alike now expect new releases on streaming services, like Netflix and Prime Video, rather than on the big screen.
Here are five must-see Christmas movies and eight non-Christmas releases you can watch while warmly burrowed up on the couch this winter break:
Must-watch
"The Man Who Invented Christmas" (2017)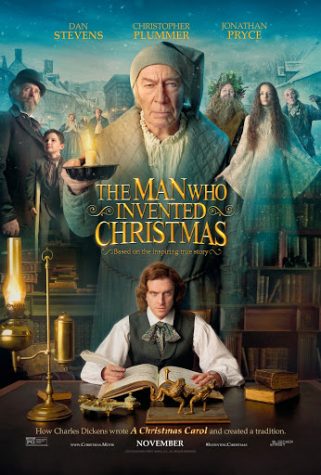 For a movie that's been done too many times, this adaptation offers a refreshing twist on a Christmas classic. It tells the fascinating story of how Charles Dickens came to c
reate the novel  "A Christmas Carol" while emphasizing his trials and triumphs as a writer. With beautiful imagery of London in the 1800s, the costumes and settings captivate the viewer as they follow Dickens on his journey to create a magical Christmas narrative that lasts for centuries to come. Awe-inspiring and heartwarming, this is the perfect movie to watch during the holidays.
The movie is available to watch on Hulu, Amazon Prime and Youtube.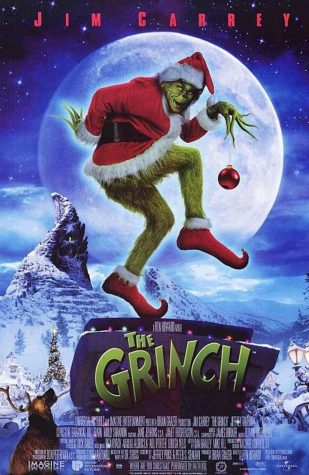 "How the Grinch Stole Christmas" (2000)
Jim Carrey transforms into the green monster we all know and love in arguably the best adaptation of Dr. Seuss's "The Grinch." The film, which is spectacularly funny 
and underrated, follows Grinch as he plots to ruin Christmas for the town of Whoville with his trusted sidekick and dog, Max. Jim Carrey never fails to bring home laughs and his spectacular performance manages to bring this children's story into an enjoyable experience for all. 
The movie is available to watch on Netflix.
"A Bad Moms Christmas" (2017)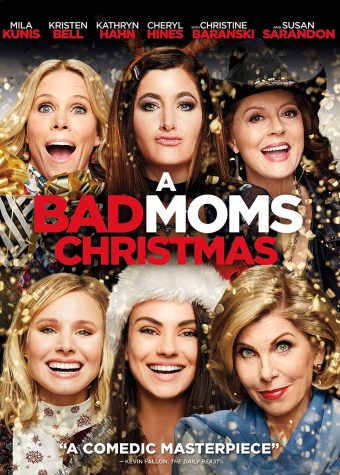 If you're looking for a pick-me-up, this film will have you laughing at the edge of your seat over awkward (at times cringe-worthy) family Christmas moments we can all relate to. Mila Kunis,Kristen Bell, Susan Sarandon and Christine Baranski come together to remind us life is too short not to have some fun. "A Bad Moms Christmas" will leave you feeling grateful for all who are in your life while subtly reminding us to forgive and love those who have a unique way of getting under our skin, especially during the holidays. 
The movie is available to watch on Netflix.
"Polar Express" (2004)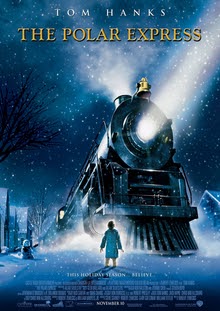 In this childhood favorite, Tom Hanks narrates the story of a young boy who is startled awake from his slumber on Christmas Eve by a train outside his bedroom window. The story follows the boy as he hops aboard "The Polar Express" and embarks on an adventure of a lifetime. The animation and aesthetic of this film are beautiful, and it wonderfully captures the inspiring nature of what it's like to have the imagination of a kid again.
The movie is available to watch on Amazon Prime.
"Harry Potter and the Sorcerer's Stone" (2004)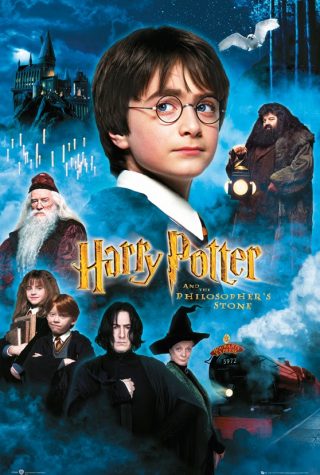 There is nothing quite as telling that Christmas has arrived than "Harry Potter" playing on television. While not technically a Christmas movie, it's tradition to re-watch some childhood classics during this time. If it's been a while since you've revisited the wizarding world of Harry, then now is a perfect time. Warm-up some hot chocolate, dim the lights and be reminded of the magic that lies behind the corridors of Hogwarts School of Witchcraft and Wizardry. 
The "Harry Potter" movies are available to rent or buy on Amazon Prime.
New Releases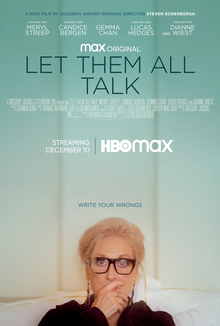 "Let Them All Talk"
In this comedy-drama flick, Meryl Streep plays Alice Hughes, a famous novelist whose career survives solely on her inconsistent publishing and the sensationalized success of her first book. Hughes invites her long-lost college friends on a trans-Atlantic voyageon board Queen Mary 2. The drama unfolds when a young man finds romance with Hughes' literary agent. While under pressure to deliver, Hughes struggles to differentiate the characters in her manuscript from herself in real life.
The movie, mostly filmed on board the luxury-liner during a crossing from New York to Southampton, will stream Dec. 10 on HBO Max.
Watch the trailer here.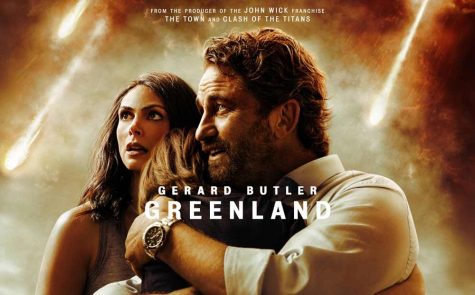 "Greenland"
If you'd like to imagine a world far more disastrous than one plagued by a virus or pandemic, then this might be the film for you. This apocalyptic movie, starring Gerald Butler as John Garrity, centers around humanity's looming extinction as the trajectory of a comet's fragments is headed for Earth. When Garrity and his family's only hope for survival lies in reaching a group of bunkers located in Greenland, Garrity with his estranged wife Allison (Morena Baccarin), and their son Nathan make a life-or-death quest for safety as the world around them literally "falls" apart. The film will skip theatres and go straight to Amazon Prime on Dec. 18.
Watch the trailer here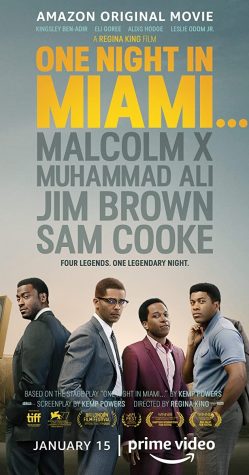 "One Night in Miami"
Boxer Cassius Clay (Eli Goore) reigns victorious in his defeat against Sonny Liston in 1964. Clay then meets with Jim Brown (Aldis Hodge), Sam Cooke (Leslie Odom Jr.) and Malcolm X (Kingsley Ben-Adir) to talk about how they will change the course of history in the segregated South. The story continues in the wake of Clay's triumphant win and the discussion that follows emphasizes the importance of being successful black men during the Civil Rights movement.
The movie is inspired by true events and is set for release by Amazon Prime Video on Dec. 25.
Watch the trailer here.
"Breach"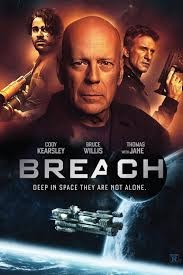 This action-packed sci-fi film follows Clay Young (Bruce Willis) as he leads a fleet in an exhilarating escape from a life-ending plague on Earth. Their efforts to find refuge in space aboard an interstellar ark comes to an abrupt halt as they come under siege by a shape-shifting alien force intent on wiping out the rest of the human race. With humanity's existence on the line, Clay and his team must outwit cosmic forces and scour the depths of space in an attempt to survive against all odds.
The movie is scheduled for release Dec. 18 by On-Demand and other digital platforms.
Watch the trailer here.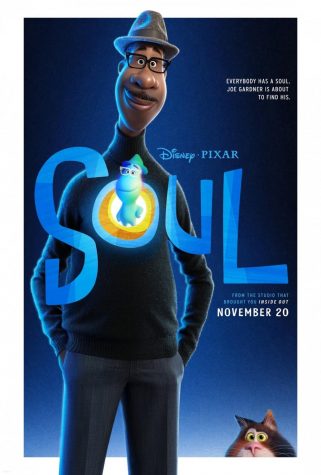 "Soul"
Pixar Animation Studio's latest anticipated film follows the soul of Joe (Jamie Foxx), a middle-school band teacher whose life was cut short before he could realize his aspirations of being a well-renowned jazz musician. As Joe's soul leaves his body, it takes form as a little blue ghost who uncovers new life in a different realm. In his journey to find his way back to earth, Joe unc
overs the true meaning of soul and jazz.
The film, also starring the voice of Tina Fey, will be released exclusively by Disney Plus on Dec. 25.
Watch the trailer here.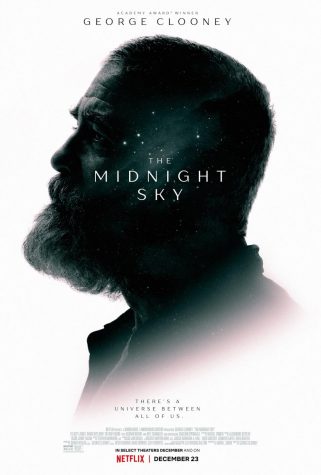 "The Midnight Sky"
George Clooney stars as Augustine Lofthouse, a lone scientist in the Arctic who is on a post-apocalyptic mission to stop a crew of astronauts from returning to Earth after a mysterious catastrophe struck the planet.
The science-fiction drama is directed by Clooney and based on the novel "Good Morning, Midnight" by Lily Brooks-Dalton.
The film also stars Felicity Jones as "Sully" and Kyle Chandler as "Mitchell," and will be available on Netflix Dec. 9.
Watch the trailer here.
"The Prom"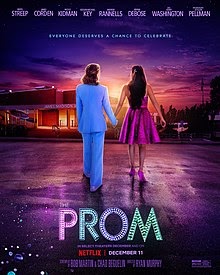 This all-star cast brings music ensembles home to you during the holidays in an upbeat story about Broadway stars who want to help a small-town girl after she's denied attendance to the prom with her girlfriend. Dee Dee Allen (Meryl Streep), Angie Dickinson (Nicole Kidman) and Barry Glickman (Jame Corden) ditch their flopped Broadway production in the city and head to a small town in Indiana where music cues await at every corner.
The Netflix film will be available to stream on Dec. 11. Watch the trailer here.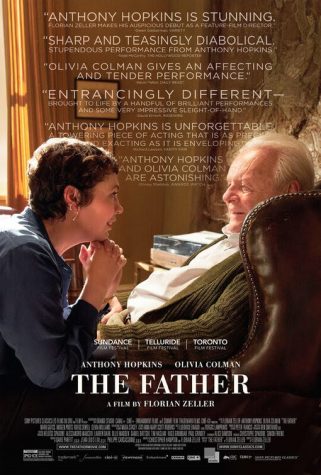 "The Father"
In this movie rendition of Florian Zeller's 2012 play, "Le Père," Anthony Hopkins plays an 80-year-old man by the same name who struggles to adapt to changing circumstances due to dementia. Anthony's daughter, Anne (Olivia Coleman), is persistent in her efforts to find carers for her father despite his apprehensions. This heartbreaking drama showcases the "all too true" reality of human existence in a poignant coming-of-old age story. As Anthony tries to make sense of his fragmented memory, he begins to question his loved ones while doubting his mind and the fabric of reality itself.
The movie will be available in theatres on Dec. 18. Streaming services TBA.
Watch the trailer here.