"Are You Experienced": A classic album turns … 53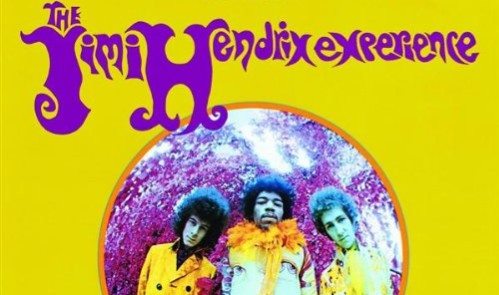 "Are You Experienced" is the critically acclaimed debut album by the Jimi Hendrix Experience and one of the albums that invented hard rock. The album was released on this day… 53 years ago.
Yes, 53 doesn't quite have the luster of 50 or 55. But if you're somehow unaware, there's a pandemic going on, and nothing matters anymore. Might as well revisit one of rock's most important albums, even if the excuse to do so is pretty flimsy.
May 12 marks the anniversary of the original UK release only, but since this is America (and as stated previously, nothing matters anymore), the American version will be under the microscope instead.
While "Purple Haze," "The Wind Cries Mary" and "Hey Joe" are three of Hendrix's most beloved songs, none of them appear on the original UK version of "Are You Experienced," which instead features the tracks "Red House," "Can You See Me" and "Remember."
The opening moments of "Purple Haze," from the dissonant intro to the first appearance of that iconic riff, are some of hard rock's very greatest. The song may be short, but Hendrix's dynamic, distorted performance adorns some of the best rock songwriting ever put to vinyl.
The tight rhythm section of Noel Redding and Mitch Mitchell give the song an extra kick by underlining Hendrix's solos with an underrated groove.
"Manic Depression" is a compelling piece of riff rock that would be equally at home on a Queens of the Stone Age or Led Zeppelin record if not for Hendrix's frantic, emotive vocals and raw, unmatched guitar talent.
Hendrix's cover of Billy Roberts' "Hey Joe" is a melodic and passionate ballad that trades in the original's folk sensibilities for chunky riffs and an ethereal choir vocal backing. Again, Hendrix's guitar fills and ad-libbed vocal inflections forecast the next 50-plus years of rock music.
"Love or Confusion" is a psychedelic head-spinner with some of the most overdriven sounds of the 1960s. The verse is simple, but the catchy chorus flips the patient guitar playing of the verse onto its head with jagged, surreal musicality.
The song's ending, which introduces odd times to the song, closes out with not one but several bangs.
"I Don't Live Today" uses a wall of sound and heavy riffage to coat its bizarre poetry in a lovely yet abrasive sonic package.
The song's trippy, frenetic ending begins with a minute-and-a-half left in the runtime. Hendrix, Mitchell and Redding play their hearts out in pure cacophony. It's an aural standout.
"The Wind Cries Mary," one of the album's most beautiful songs, follows up one of the album's harshest moments with a breezy, relaxed intro. Hendrix shows his range is not limited to hard rock; he excels at gentle soundscapes as well.
"Fire" is a kinetic pop-rock number with bombastic drums, spirited guitar rhythms and leads and memorable backing vocals. The intro riff, which repeats several times, is a real earworm. The soaring guitar leads of the outro again predicts decades of rock history.
"Third Stone From The Sun" is a jam track populated with guitar effects, screaming distortion and carefully plotted bass and drum playing. The tightness of the rhythm section is apparent in this song, as it stretches over a 6-minute 44-second runtime and never loses its drive. An early experiment in ambient music perhaps?
The eponymous closer, "Are You Experienced?" sees extensive use of reverse playback and some of the more innovative guitar playing on the project. The soft plink of a piano keeps a steady beat throughout the song. Heavy metal might not sound the same if not for Hendrix's percussive guitar "chunks," where he strums the guitar's muted strings.
Every year is a good year to revisit "Are You Experienced," even if it's only the 53rd anniversary. If you're into rock, metal, blues, jazz or even R&B, there's something special for you in the lively and diverse tracklist of Hendrix's debut.