Five free feel-bad film classics for quarantine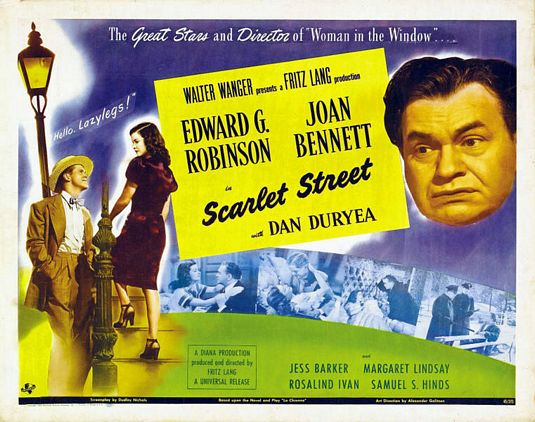 It's easy to get bored with your typical media consumption habits during quarantine.
Instead of another list of feel-good content that will take your mind off the coronavirus pandemic, here are five gloomy films you can access for free, along with thousands of other public domain films at archive.org.
Film noir at its most brutal, "Detour" is a fatalistic tale and one of the most harrowing classics of the 1940s. Piano player Al Roberts attempts to hitchhike to Hollywood and instead finds himself trapped in a web of lies and murder. The twisted plot is accompanied by a jazzy soundtrack, quippy writing and over-the-top characterization. For viewers new to film noir, "Detour" is the perfect entry into the shadowy world of early 20th century Hollywood.
Fritz Lang, the German Expressionist filmmaker who emigrated from Germany after the rise of the Nazis, made his best American film when he directed "Scarlet Street." Edward G. Robinson plays a bank teller whose descent into the dark world of criminal activity is full of deception and backstabbing. The film is one of the darkest in the noir canon, with a shocking, tragic ending and bleak cinematography.
"Cause For Alarm!" is a suburban noir that depicts a wife's struggle against her murderous husband and the anguish she goes through after his unexpected death. The film depicts terror in a suburban setting, and just like the coronavirus, the scariest part of the dangers of "Cause For Alarm!" is how close it is to home. Loretta Young gives a solid performance as Ellen and André Previn's tight score is tense.
The first and only classic film noir directed by a woman, Ida Lupino's masterful "The Hitch-Hiker" is still an unbearably tense film, 67 years after its release. The film is based on true events, and depicts the rampage and eventual capture of Emmett Meyers, a sadistic hitchhiker/murderer who kills whoever's unlucky enough to offer him a ride. "The Hitch-Hiker" is not only a historically important film, it's also one whose aesthetics and content are among the best of the era.
"The Last Man On Earth" (1964)
"The Last Man On Earth" shows a world in which a vampiric plague has spread across the land. The first scene depicts spaces typically full of people completely empty, and it hits especially hard during a time of widespread shelter-in-place orders. Vincent Price's turn as Dr. Robert Morgan is chilling, and the atmospheric horror of the film is made more potent by the stunning black-and-white widescreen photography.