Action Bronson's "Lamb Over Rice": Groovy but abrupt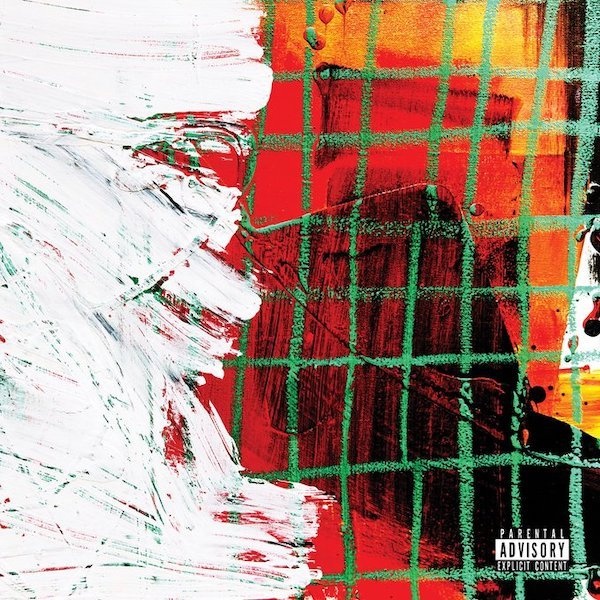 Séamus Reed, Arts and Entertainment Editor
December 9, 2019
New York rapper, Scorcese film starring actor and aspiring painter Action Bronson collaborated with long-time friend and producer The Alchemist for a new album, "Lamb Over Rice." In his new tape, Bronson strikes all kinds of chords that fans love, but the record stumbles in a place that has plagued his overall discography: length.
Each track is inventive and catchier than the last. Bronson's verses are clever and funny. However, each song is over too soon, leaving the listener wondering what happened. The audio samples are strange and often funny but feel like they take up more space than his verses.
The songs' abrupt cutoff and album's paltry 20-minute run time is accentuated by the addition of "Descendant of the Stars," a track from 2016 re-released by Action and The Alchemist for this album. Although the song is a classic, Bronson's audience expected new music and hoped for more of the striking lyrics that define his style.
The underlying disappointment of the short overall length is cut by tracks like "Accoutrements" and "Just the Way It Is," with Bronson's tell-tale zany samples and funny, provocative lyrics like "Bitches be basic and they ain't shit. At least I'm famous and I ain't shit." Just like the previous album "White Buffalo," "Lamb Over Rice" has an ability to make you restart a song laughing, wondering what the hell Action Bronson just said. "Arnold and Danny" kicks off with Action vocalizing rather than rapping, a surprisingly pleasant phenomenon.
The most memorable track on the album is the premiere "Dmitri" with the classic '70s instrumental aesthetic Bronson fans love, accentuated by a groovy keyboard and drum beat as well as lyrics like "I wasn't born with dinero, somehow I turned it into DeNiro." The song is easily the best on the album and is the longest, coming in at four ½ minutes.
Unfortunately, they aren't all hits. "Sven" feels jumbled, and Bronson's '70s sample and groovy bassline formula just doesn't work in this track. The beat is chaotic, and there's too much going on musically. Action's voice is mixed a little low, and it's easy to lose interest in this one. I find myself skipping over it in favor of "Tear Away Shorts."
The album cover bears one of Action's paintings, indicative of his surrealist colorful style that mirrors his lyrical style. 
Overall, "Lamb Over Rice" is an engaging and jovial listen, but as a fan, I hope to see a more fleshed out album sooner rather than later.