A horror movie must: "Scream" (1996)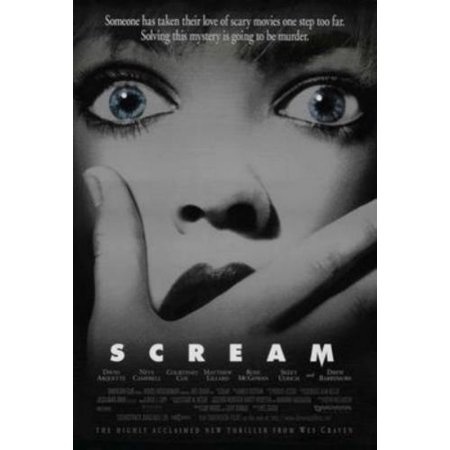 Though not complex or thought-provoking, "Scream" is a classic slasher film whose charm and chills will make you want to watch multiple times for its over-the-top jump scares and gore. Blood and guts aside it also holds a special place in Sonoma County, as several scenes were filmed locally.
Sonoma County residents can travel to Calistoga Road near Maria Carrillo High School to find Sidney Prescott's house, or to the Healdsburg Town Square to place themselves in all the scenes in 'downtown Woodsboro.'
"Scream" is an easy  watch. Even though the film is centered around a sadistic serial killer, it's one of Director Wes Craven's more light-hearted pieces — and the cast nails it. 
Craven's 1996 masterpiece is a ball of fun. Neve Campbell plays Sidney Prescott, a high schooler stalked by a mysterious killer during the days surrounding the anniversary of her mother's brutal murder. Campbell's performance is an iconic horror performance; her fear is palpable.  
The casting is what makes the film so perfect. Skeet Ulrich delivers a brilliantly creepy performance as Billy Loomis, Prescott's love interest. Their on-screen dynamic is dark yet charming, reminiscent of Christian Slater and Winona Ryder in 1988's "Heathers."
David Arquette and Courteney Cox play police deputy Dewey Riley and news reporter Gale Weathers. They deliver a classic rendition of a 'will they or won't they' film relationship. Arquette is charmingly awkward, while Cox fits the proud news anchor role perfectly. 
"Scream" has elements of a classic whodunnit, as Prescott, Loomis and the other teens search for answers regarding the gruesome murders of several of their classmates, who drop like flies throughout the film. First time viewers can have fun guessing who the killer might be. 
Marco Beltrami's score is underrated. It's unsettling, and the orchestral crescendo fits the chase scenes perfectly. The film's use of Nick Cave and the Bad Seeds' 1994 hit,
"Red Right Hand", sets the tone for the film in the second scene and the score never looks back. 
Though it didn't win any Oscars, "Scream" is a classic slasher film. It's reckless, charming and unsettling all at once. It's one of the late Craven's absolute best works. 
Simply put, it's a scream.