New SRJC art exhibit breaks stereotypes one piece at a time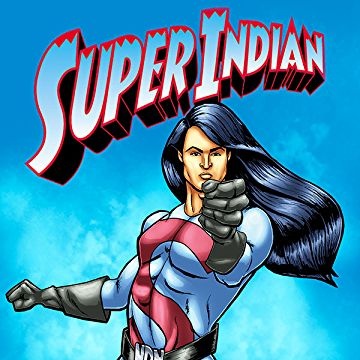 An exhibit at Santa Rosa Junior College, "Beyond Stereotypes: Native Americans Restyle the Comic Book Universe," opens Oct. 15 at the Jesse Peter Multicultural Museum and will display a compilation of comic books portraying Native American lifestyles.
The comic book compilation is the combined works of graphic designer Eric Wilder and Native American activist Arigon Starr. Wilder is a member of the Kashia Band of Pomo Indians, and Starr is a member of the Kickapoo Tribe of Oklahoma. Both Wilder and Starr are well known in the Native American community for their efforts to spread knowledge of Indigenous people and their way of life.  
Their work contains well-known comic book characters and stories revamped through artwork depicting Native American culture.
"I hope that visitors will view the art and comic books displayed here through a critical lens," said SRJC Museum Supervisor and Curator Rachel Minor. 
The exhibit aims to address outdated ideology and non-politically correct stereotypes of how Native American people are portrayed in American media and recreate stories with a better representation of Native practice and identity. 
"People don't know a lot about Native Americans and tend to think of them in a way that is stuck in the past," Minor said. "They often don't realize that contemporary Native American artists are not just making art that is 'traditional,' but that they are as varied and unique as any other culture and are doing art of every conceivable genre."
The exhibit has no entry fee and will be open to the public from 10 a.m. to 3 p.m. through Dec. 19.
For more information about the Jesse Peter Multicultural Museum or the "Beyond Stereotypes-Native Americans Restyle the Comic Book Universe" exhibit, visit https://museum.santarosa.edu/