Fidlar struggles to break free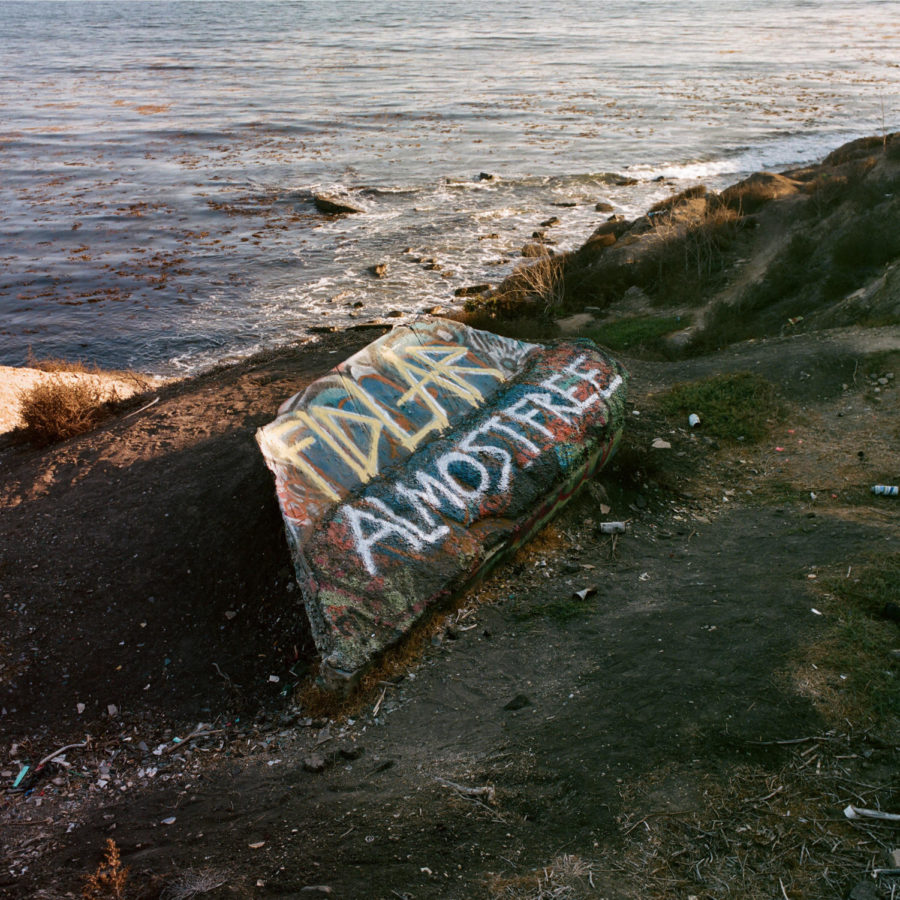 "Almost Free" is the third studio album from Los Angeles punk band Fidlar; it released on Jan. 24.  Band members Zac Carper, Elvis Kuehn, Max Kuehn and Brandon Schwartzel take some big risks to break free from their familiar punk identity.
The band released its debut album in 2013, the self-titled "Fidlar."  It featured a raw, simplistic punk aesthetic inspired by bands like The Offspring, Black Lips and Dead Kennedys. Despite criticism that the record was lyrically and musically one dimensional, the band's potential for writing a great punk song was clear, and people started to take notice.
Fidlar followed up in 2015 with their sophomore album "Too." The album retained key elements from their previous work, but you could see the band's efforts to improve their songwriting and flesh out a more polished sound.
Which leads us to "Almost Free." As opposed to albums of the past, this record takes the more experimental road. Whether it's integrating unexpected genres of music or using a wide variety of instrumentation, the band is more sonically diverse than ever.
Fidlar's songwriting has always brought out a raw and abrasive personality that suited the music well, but it's been refreshing to see the musicians cover other subject matter besides the partying lifestyle they were used to writing about.
A standout moment in the album is the song "Can't You See."
Here the band brings the grittiness of its punk driven sound to a more nostalgic rock 'n' roll silhouette.
The groove of the guitar riffs and the melody of the piano passages ooze the energy of a late '60s Rolling Stones song and sounds like it could've been straight off of "Beggars Banquet."
The second song, "By Myself," uses a more upbeat reggae sound against darker lyrical subjects like a breakup and the frontman's struggle to become sober.
Guitarist Elvis Kuehn said in an interview with Consequence of Sound, "I think we've always been into taking dark subject matter and making the music happy. I just always liked that sort of juxtaposition."
Other highlights from the album include song "Kick," where Caprer reflects on his psychological problems and bad habits over a dreary and psychedelic guitar lurking in the background.
Track 11, "Too Real," is one of the band's most noisy and chaotic songs reflecting the members' feelings of frustration with the current state of the world.
The final track on the album is  "Good Times Are Over," a song that takes the shape of a '90s alternative rock tune with the singer reflecting on his desire to get better and to overcome the demons that still plague him.
This is by no means a perfect album. Sometimes, the band's ambitious route falls short and creates barriers that prevent it from being a truly great album.
For example, the lyrics can feel like the same old material being repackaged, especially when we hear the band still aware of their own faults but still continuing their self destructive behavior on the song "Alcohol" or "Kick."  
While it's a shame more they didn't take more risks on the lyrics, the versatility in sound really manages to make up for it and keep you interested as a listener.
With that being taken into consideration though, "Almost Free" is an exciting listen worth your time, regardless of whether you're a new listener or a long time fan. While this album may have its faults, the risks Fidlar took definitely paid off and made for an album with one of the most exciting voices in today's music landscape.
My rating: 7.5/10
About the Contributor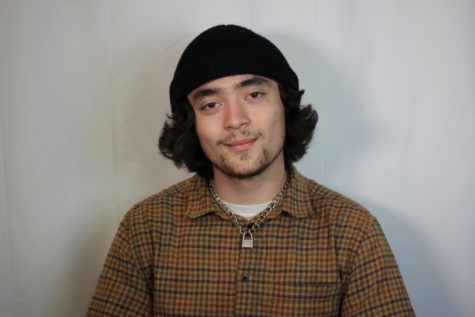 Jesse Kapukui, Staff writer
Jesse Kapukui is in his second year at Santa Rosa Junior College. In his first semester at the Oak Leaf, he is a writer for Arts & Entertainment. Jesse...