The Wallows' 'Spring: EP' mixes teenage angst and nostalgia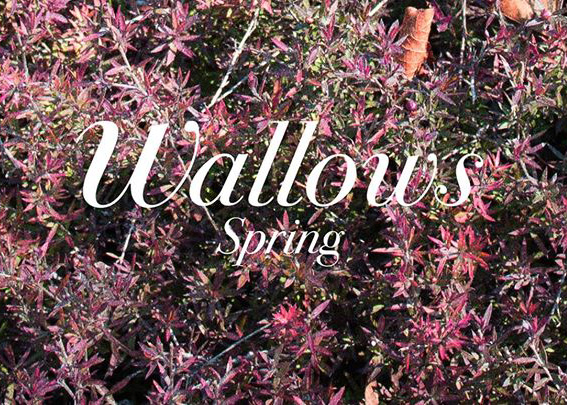 Somewhere between the Beatles and the Fray lies the Wallows: a new and improved alternative-pop persona that encompasses the qualities of early '80s garage bands.
First albums are usually exciting and rarely depressing, but somehow the Wallows capitalizes off the summertime sadness one experiences only in youth. "Spring: EP" encapsulates the teenage experience in one small window, explaining the feelings of having loved and lost through bittersweet nostalgia.
The debut album features six songs, two of which were originally released as singles on Spotify: "Pictures of Girls" and "These Days". They contrast the sad and sultry tunes found in the other four songs, which feature cheery optimism often felt during teenage delirium.
One common story is threaded through the many contrasting songs in this project: listen closely to hear the story of a boy who slowly falls in a love with a girl who isn't interested in him. It's a tale as old as time, yet refreshing for a new generation of listeners experiencing unrequited love.
"Let The Sun In" leaps into the heart of all the teenage angst the album has to offer. "I want to let the sun in, but the day comes and goes," alluding to the confusion one experiences in love, and foreshadowing future heartbreak.
This premonition is addressed in "1980s Horror Film" when the boy notes "Could it be that you feel this way too?…But then she said 'I'm not that into guys.'''
The Wallows is alternative at its core, yet more often than not they stray away from the typically morose background noise popular in this genre. Instead they are pioneers, with a refreshing and alluring new sound.
This wasn't always the story, however. Their first single, "Pleaser," follows the same pattern as most alternative bands: hard guitar riffs, upbeat major keys and loud vocals—something far different than the sound they settled on.
It wasn't until their third single that the Wallows truly found their voice. "Uncomfortable" follows the scheme of the songs in "Spring; EP": contradictory metaphors clashing with soft drum beats and raspy vocals spinning a sad story to create a cohesive paradox.
The paradoxical qualities the Wallows exhibit are what sets them apart from other up-and-coming bands. They received momentum when singer and guitarist Dylan Minnette, lead actor in popular Netflix series "Thirteen Reasons Why" publicized the band on social media.
Even with publicity it's easy to flop in an ever-changing industry, but the Wallows managed to captivate 419,121 monthly listeners on Spotify and gain enough support to make the switch from individual singles to more ambitious releases.
If there was one word to sum up "Spring: EP" it would be 'fresh'—a fresh new look at life, a fresh approach to music and a fresh reinvention of an ever increasingly popular genre.