With new album, Kylie stays "Golden"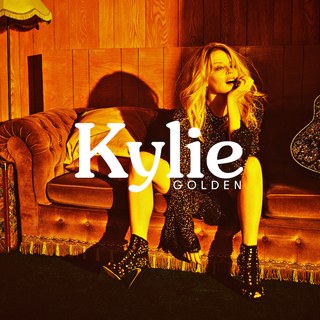 Emulating the likes of Gwen Stefani, Britney Spears and Madonna, Kylie Minogue revitalizes the sound of past pop divas into a fresh and modern new album.
Kylie Minogue outshines the rest in her album "Golden," and redefines what it means to be an icon. With the influences of country and EDM, "Golden" touches upon the more fragile side of Minogue in a light-hearted and celebratory tone.
"Stop Me from Falling" is one of the most noticeable style changes Minogue undergoes in her new album, as she combines common pop beats with country lyrics and soft banjo strings in a song where Kylie's collide.
However on the album's titular track, "Golden," Minogue accomplishes something never before attempted by the previous pop artist: a powerful ballad. Amongst all of the reinvention, Minogue manages to capture a glimpse of simplicity through her lyrics and lullaby-like voice.
But sharp pivots are not unfamiliar to Minogue. It comes as no surprise that within her 30-year career Minogue has put on a variety of acts for the different phases of her life. "Golden" ties them all together, spanning an eclectic collection of genres in each song.
She has been reinventing herself with every album, but "Golden" outshines them all. With a fresh look and sound, she's still the same sweet and sensual Kylie we all once knew in "Can't Get You Out of My Head," yet more refined, free-spirited and honest than before.
In "A Lifetime to Repair," she mixes common country twang with house bass drops as she depicts her broken heart after another failed relationship.
"How I wish I never cared, been turned and twisted, oh I swear," she sings in between an abrupt bass drop and soft fiddle, in a Kylie-esque style only she can pull off.
"Golden" is the culmination of heartbreak, new beginnings and fresh starts that Minogue embodies with her own persona.
After an emotional breakdown and a retreat from stardom, Minogue re-emerges from the darkness brighter than ever. Her new, sparkling and inspiring persona shines through in songs like "Live a Little" and "Dancing."
Both the lyrics and tone of track compliment this new Kylie, showing off her free-spirited personality and let-it-go mindset.
But in "Shelby '68" Minogue shifts gears once more. The rocky waters of love appear to be smooth sailing to Minogue as she sings about the sweet simplicity of life.
This small window into her life reveals her country roots, rock-and-roll soul and pop persona that shine through every crevice of "Golden," but most importantly it reveals the true thesis of the album: Kylie's fighting spirit and forgiving heart.
Opinion aside one thing is true: Minogue is riding the increasingly popular trend of mixing genres.
In November of 2017, Taylor Swift released "reputation," an album that mixed pop music with hip-hop and rap rhythm, and in March XXXTENTACION released "?" an album that unequivocally collides pop and rap culture.
So while Minogue's country phase may be short-lived, it will be forever cherished.