How to bring the V-Day romance on a budget
Since most of our wallets are still recovering from spreading Christmas cheer, a "boujee" Valentine's Day date is most likely out of the question. College life is expensive, but even on a budget, there are still ways to enjoy a thoughtful, romantic V-day with your significant other. Here are some fun, local date ideas that will spare your bank account, but not the romance.
Take the Third Street Stroll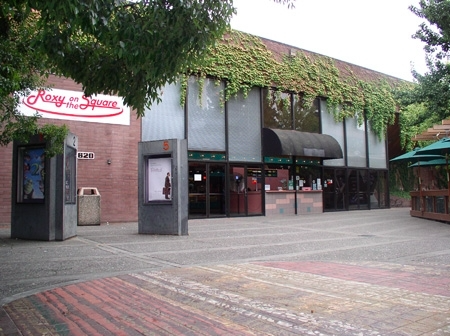 For the casual couple who prefers a simple night out, what could be better than the classic dinner and a movie? Going to the movies is getting more and more expensive, but thankfully, Third Street Cinemas in Santa Rosa is offering their "Take Two" deal for Valentines day. They are normally a discount movie theater that shows months-old titles for $3.75 a ticket. They are upping their game this V-day, offering admission for two, two popcorns and two drinks all for $12.50.
If horror is your hype, then you and your S.O. can catch the fourth installation of the Insidious movies: "Insidious: the Last Key". Or, if you're not up for relentless jumpscares, Third Street Cinemas is also showing the popular comedy, "Pitch Perfect 3."
After you finish the movie, take a quick walk over to Third Street Aleworks right next door for dinner. They feature an extensive menu of all-American classics, from buffalo wings to burgers and sandwiches to pizza. Some crowd favorites are the Baja Fish Tacos ($14), the Italian Combo Pizza ($15), and the Fiesta Table Nachos ($13). Their entrees range from $10-15, and come in hearty portions.
"The beer's good, the food's good and I like how much more mellow it is compared to other spots in downtown Santa Rosa," commented Santa Rosa resident Suzy O. on Yelp.
After the movie at $12.50, and dinner at around $35, you can escape Valentine's Day without spending more than $50.
Take Advantage of the Local Groupons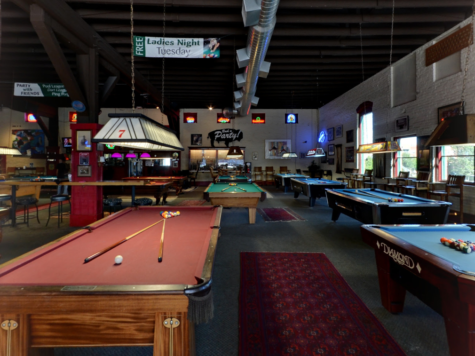 The Groupon app is a great resource for discounted items, activities and services. It's an even better resource for discovering new activities that you've never tried before, which could make for a great Valentine's Day and potentially lead to a hobby you both enjoy.
If you've never been to Buffalo Billiards in Petaluma, now is a great time to try it out. Not only do they have pool, they also have table tennis, darts, pinball machines and air hockey. Buffalo Billiards also has a solid beer and wine selection and tasty pub food. Right now, Groupon is offering billiards, beer and wings for two—all for $15.50. If you want to go on a double date, they have a similar offer for four people at $31.
When your Groupon runs out, you can still play the coin-operated tables for a dollar a game. Be sure to get there early because those tables fill up fast.
If you're looking for a quieter, more relaxing Valentine's Day, Bikram Yoga of Petaluma is offering 5 classes for $12 on Groupon. They offer a variety of classes like classic hot yoga, Bikram Beats, and Yin Yoga, a leisurely paced yoga class. Yogas stress relieving properties can strengthen your relationship, making it a valuable Valentine's date.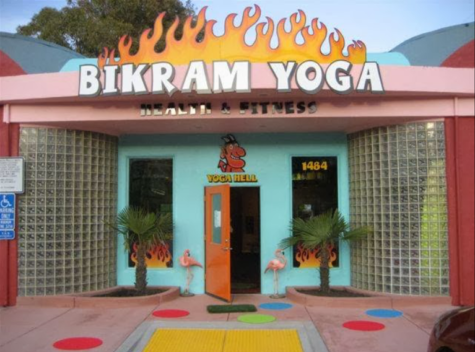 "Regular yoga practice creates mental clarity and calmness; increases body awareness; relieves chronic stress patterns; relaxes the mind; centers attention; and sharpens concentration," says Dr. Natalie Nevins, an osteopathic family physician and certified Kundalini Yoga instructor.
Get Outside and Disconnect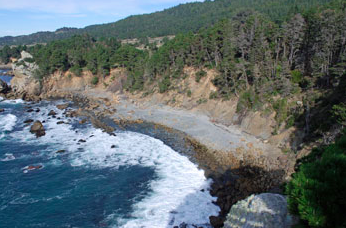 What's better than a cheap date? A free one! When's the last time you and your S.O. went out and left your phones at home? Every time you check your phone on a date, you're checking out from valuable time connecting with your partner. Whether you've been together four months or four years, you can always build a stronger connection.
One of the best ways to disconnect from technology is to get outside and experience the beautiful scenery Sonoma County has to offer at little to no cost.
If you're tired of the same old beach day at Goat Rock or Driftwood Beach, then it's a scenic 40-minute drive north of Jenner to Fisk Mill Cove. The drive alone is breathtaking, with the roads rising 40 feet above the ocean, giving way to an expansive view of the sparkling waters. Once at the destination, there are a few different look-out points, all of which offer incredible views of crashing waves and vibrant green succulents and thickets.
No matter the weather, the view from the small deck at the Fisk Mill Cove overlook is magnificent—as long as you aren't afraid of heights. The steep cliff is also a popular rock-climbing destination, so you might even see some people scaling the rocks.
Another destination closer to home is Taylor Mountain down Petaluma Hill Road in Santa Rosa. It's a beautiful hike that will surely get your blood flowing. You can catch your breath at the top and take in the majestic, panoramic view of Santa Rosa. The Taylor Mountain location photos on Instagram are the perfect inspiration to take your loved one for a Valentine's Day hike.
If you park at the bottom of the parking lot, you don't have to pay a parking fee. You two can end your Valentine's Day feeling accomplished with some extra coin in your pocket for refreshments afterwards.