Orale, Carnal: Cinema's downest Cholas y Cholos
I remember being a youngster and watching his daily routine like I was witnessing some from of divine intervention; the universe and all of its secrets opening itself up to a pre-teen boy. The way he'd iron the crease in his khaki, Ben Davis joints. That red-and-yellow, animated gorilla smiling at me like it was letting me in on a secret. When the pants were done, the silver thumbtacks and all-white K-Swiss kicks came out.
I watched as he slightly under-cuffed the pants up a roll and tacked them in place to the back of his shoes. Up until that point the only place I'd ever seen a thumbtack was through a folded map and into a wall. Never through a pant leg and into a shoe.
This was followed by the impeccably ironed, all-white, long-sleeve pro-club tee to match the shoes. Throw in a pocket-comb and a hairnet, and the ensemble was complete. Homie was ready to cruise the streets.
His homeboys called him, "Dreamer." I called him my older brother. My mother called him a cholo. 18 with a bullet…
"Dreamer" was the first one to put me on to that type of cultura: the ropa, the rolas, and the ranflas. He also put me up on game when it came to movies. Particularly, the few that featured people who looked like him.
To this day I hold a certain fascination of sorts with the way Hollywood chooses to portray the homeboys and homegirls. Most flicks fail. The representation is either too over-the-top or too flat. And all too often (as is the case with most roles in Hollywood) the parts are played by someone who isn't of Mexican descent.
However, there are a few films that I consider "firme" when it comes to putting cholas and cholos on the silver screen.
Here are my top five:
Blood In Blood Out (1993)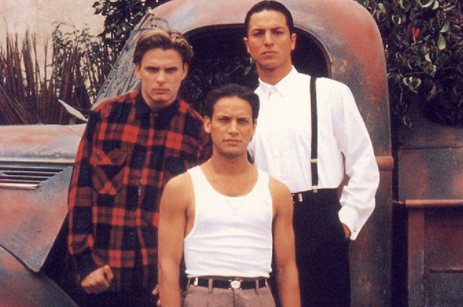 Don't get it twisted. It's not, Bound By Honor. It's, Blood In Blood Out. This five-hour epic reigns as the crown jewel of vato cinema.
The Vatos Locos trio–Miklo, Cruz and Paco–could be considered the Holy Trinity of cinematic cholos. Damian Chapa holds it down as "Miklo," the half-brown, half-white milkweed, trying to earn his stripes and his "VL placa." Chapa's performance borders on extreme at times, but when you're too brown for the whites and too white for the browns, you're living in a world of extreme contrasts.
Benjamin Bratt's performance as "Paco," a former boxer-cum-Vato-Loco, can easily serve as the barometer for all other cinematic cholos to be judged. The film also features a comprehensive and impressive array of supporting homies, including one Danny Trejo. Vatos Locos forever!
Mi Vida Loca (1993)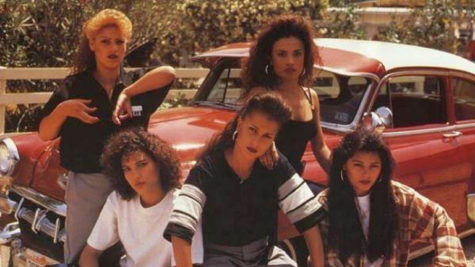 Arguably the best film centered around the homegirls. Angel Aviles and Seidy Lopez hold it down as Mousie and Sad Girl, respectively. Their relationship comes off as an authentic portrayal of two young chicanas, coming up in a wicked world. Smile now, cry later.
The film is an earnest and poignant look at what life was like for Mexican-American women growing up in the pre-gentrified Echo Park neighborhood of Los Angeles in the late 80s and early 90s. Director Allison anders explores themes that go deeper than drive-bys and drug deals.
Mi Vida Loca features one of the best cinematic breakdowns of how the homies and homegirls get their nicknames. As Sad Girl puts it, "When Mousie and Me joined our gang, all the names were taken, except Mousie and Sad Girl. Everyone said Maribel should be Mousie 'cause she was so little…" As if that wasn't enough, it also answers that age-old question of what's better: McDonalds or Burger King?
American Me (1992)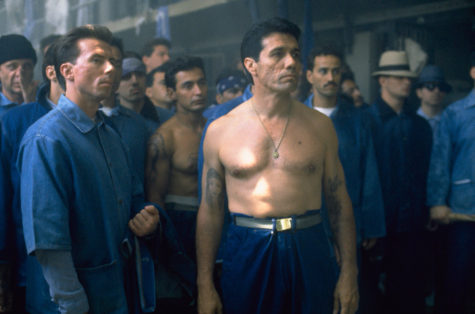 Edward James Olmos had to put in a lot of work to get this gangster epic made. Rumor has it, Olmos even had a murderous "green-light" put out on him by La Eme (Mexican Mafia), who were unhappy with his portrayal of them.
If you can get past the corny, rhyming narration, you'll see a studied film that serves as one of the finer examples of Mexican-American youth as Zoot Suit wearing Pachucos, pre-cholo.
Olmos delivers a career-defining performance as Montoya Santana, leader of the fictional prison gang, La Primavera.
It's one of the first films to address the subject of a Caucasian Vato being adopted into la clika and features one of the most memorable lines in cholo cinema: "Don't look at me, Puppet!"
Training Day (2001)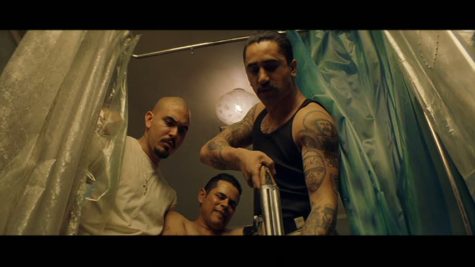 Outside of the early 90s, few films have been able to deliver a believable representation of the homies y homegirls. Director Antoine Fuqua and Writer David Ayer do just that with their Oscar-winning crime drama, Training Day.
I know, I know, Cliff Curtis isn't Latino. However, we might as well make him an honorary one with impressive, powerhouse performance in the limited role of "Smiley." Curtis shows why he's one of the best working actors in show business today.
The film also deserves a shout-out for the inclusion of one Raymond Cruz as "Sniper." Older heads might remember the homie as the Vato Loco, "Chuey," in Blood in Blood Out.
The menacing Vatos in this flick will leave you wondering if you've ever had your sh*t pushed in.
Batman (1966)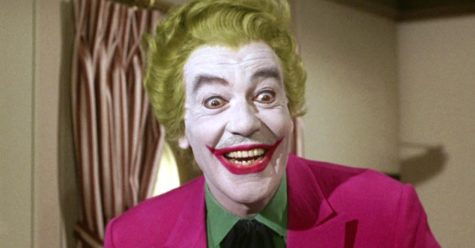 Yeah, I know what you're thinking, "Batman? Really? This vato must really be loco…"
However, the O.G. Batman brings us what could be viewed as the O.G. homie, The Joker. Just hear me out, eh.
Cesar Romero (who happens to be the only Latino to play the role to date) could be viewed as a veterano in the cinematic Cholo universe. Think about it: the homie's name is Joker (Orale, Joker!). He rocks some very Pachuco-esque, Zoot-Suit threads and is always down to scrap it up with "la houda."
After all, what vato out there nicknamed "Joker" isn't keeping it funky and getting down on some mischievous plot of one sort or another. Que, no?
Honorable Mentions:
Eric Carrillo and Frank Mendez as some helpful cholos that can "pull anything out of anywhere, eh" in the film,

Selena (1997).
Clifton Collins, Jr. (who went by Clifton Gonzalez Gonzalez back then), as the nightmare youth, Cesar Sanchez, in another '90s classic,

One Eight Seven

(1997).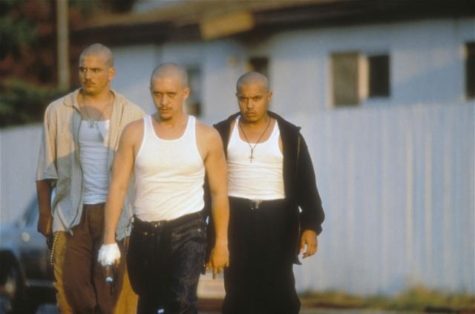 Jimmy Smits as one bad-ass, tortured soul named "Jimmy" and Esai Morales as "Chucho," everyone's favorite Pachuco to watch growing up in

Mi Familia

(1995).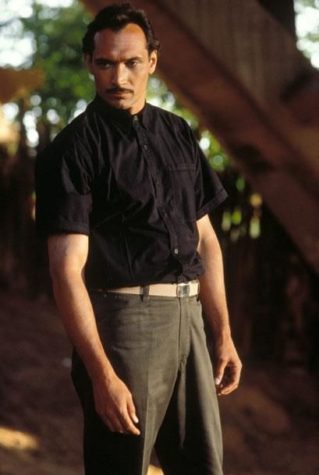 Lou Diamond Phillips as defiant cholo turned calculus genius, "Angel Guzman" in

Stand and Deliver

(1989).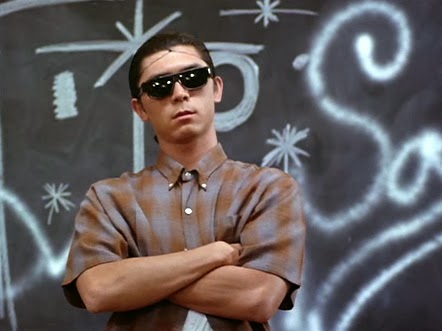 Dishonorable Mention:
Big Evil (Maurice Compte), Demon (Richard Cabral) and Wicked (Diamonique) in End Of Watch (2005). The performances are so over-the-top and melodramatic they become laughable and embarrassing. Chale, guey.