Healthy lunches for college students
We're all in the same boat; looking for a way to stay happy and healthy with the stress college brings. With early classes, not all of us have the time or money to pack healthy, delicious lunches. Many of us resort to repetitive, bland lunches like that PB&J you've had for the past five days. Here are some ideas to spice up your food.
Mason Jar Salads Layer different fruits and veggies inside a mason jar for a reusable way to pack salads. One of my favorites is a chicken, apple and cashew salad. Layer chicken salad, cranberries, celery, cashews, and leafy greens.
Cucumber Sandwiches Cut down on unnecessary calories by substituting cucumber for bread. Slice down the middle of the cucumber and hollow out the seeds, then stuff the inside with cream cheese, lunch meat and herbs.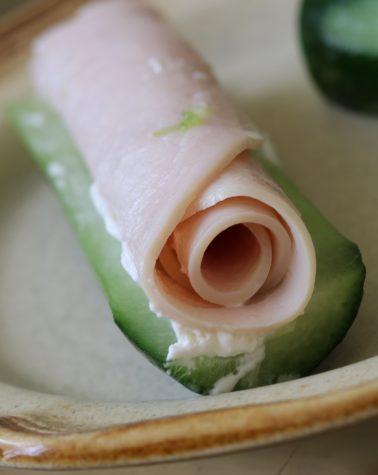 Chia Seed Pudding      "The Vegan Tapioca," considered a superfood, chia seeds are known for reducing food cravings, and helping you stay hydrated. They are also rich in omega-3 fatty acids. Combine one-fourth cup of almond milk, One-third cup of coconut milk, Two tablespoons of chia seeds, Refrigerate overnight and be creative; add fresh fruits, vanilla or sliced almonds.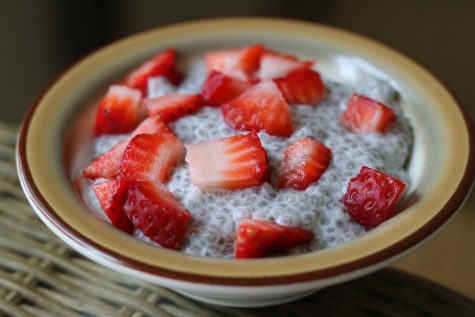 Quinoa parfait Take your favorite yogurt and layer it with quinoa and fresh fruits. Quinoa is full of protein and has almost twice as much fiber as other grains, which makes it a great substitute for oats.
Packable smoothies Keep your favorite smoothie cold until lunch by putting a thermos in the freezer overnight. Not only will this keep your smoothie fresh, but also the rest of your lunch. Add kale to your smoothie for an extra health boost.
Apple slices The perfect substitute to chips or popcorn, pre-slice your apples and keep them from browning by rubberbanding the apple back together. Adding a squeeze of lemon will also keep apples from browning.
Almond butter rice cakes Instead of having toast with peanut butter, spice up your breakfast by spreading almond butter on top of rice cakes. You can also add fresh fruit on top.