Rosa's Best
A&E Section
February 16, 2016
Happy Hour Stark's Steakhouse
521 Adams St. 
Monday-Saturday 3 p.m.-6 p.m.
(707) 546-5100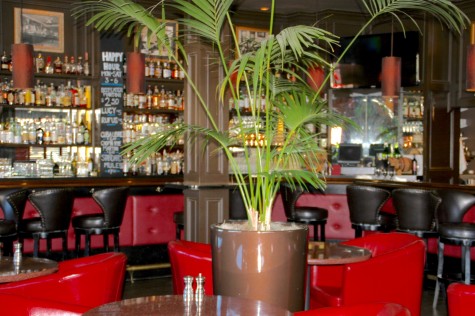 Stark's Steakhouse is on the right track with its dependable happy hour six days a week, 3 – 6 p.m. Not only is its sip and nibble a great value, the food is consistently tasty, and the ambience is always charming. The only true challenge is nabbing a seat. Happy hour tends to fill up fast so consider sending a friend early to grab the hot spot next to the fireplace. You don't have to be a meat lover to enjoy the menu—it has something for everyone. Vegetarians can enjoy a delightful roasted potato dish with a personal fondue crock. For something fresh and light, pescatarians may consider the tartare tacos perfectly paired with a pour of the house white wine. If wine isn't your preference, Stark's features bartender extraordinaires who create artistic signature cocktails. "Happy hour has become a very good time for a visit, with $2 Beefeater Martinis on Wednesdays, Thursdays and Saturdays (limit two per guest) and appetizers, along the lines of barbeque oysters, tuna tartare tacos and yam fries for $1.50 each," said owner Terry Stark. Stark's rustic yet elegant atmosphere will pique your interest even if you have a picky palate. Patrons rave about the generous portions and affordable prices. –Courtney Paige, Assistant A&E Editor
Burger Superburger
1501 4th St. 
(707) 546-4016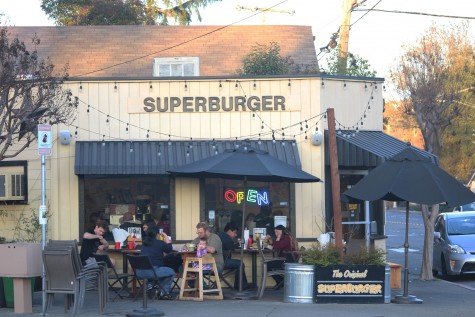 With sizzling grills and a plethora of toppings, a good burger joint is a find to be treasured. Superburger, on the east end of 4 Street, is a hole in the wall in the most literal sense. The interior of the diner style restaurant is cozy at best and stuffy at worst, but its outdoor seating offers a comfortable alternative, if the weather will allow it. Their menu features a huge selection of regular burgers, cheeseburgers, bacon cheeseburgers, lamb burgers and Hawaiian style burgers with a sweet barbeque sauce. Every burger is cooked to order and can be upgraded to grass-fed beef for a small additional fee. If you're a messy meativore and looking for a menu with endless choices and perfectly cooked meat, Superburger is the place to be. –Devin Schwarz, A& E Editor
Cup of Coffee
Soco Café
1015 4th St.
(707) 527-6434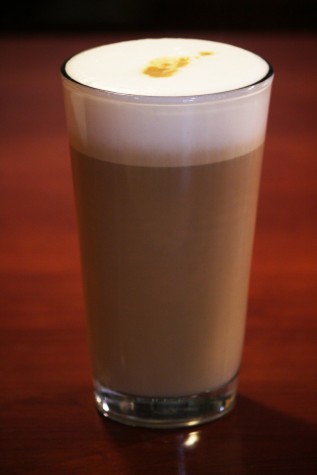 With the extra rain El Niño brings, it's nice to hug a warm mug inside a cheery shop. Local coffee shop Soco has not only the perfect cup of joe, but a pristine ambience to go with it. Unlike traditional Americanos, which just have a shot of espresso poured over a hot cup of water, Soco's full-bodied Americano is double brewed, which gives the coffee its extraordinary flavor. Once the espresso drippings are added to the hot water, the baristas run it through the grounds again to make the coffee stronger and more robust. They take their time creating your coffee, making sure it is made with tender loving care, a vibe that is carried throughout the entire café. Next time you are looking for a good cup of coffee on a rainy day, go to Soco and ask for their "Special Americano." -Jocelyn Mobley
Burrito
Taqueria El Favorito
565 Sebastopol Rd.
(707) 526-7444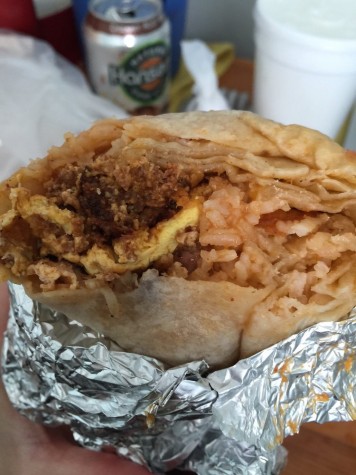 Taqueria El Favorito is located on Sebastopol Rd. and has built a reputation for serving the best burritos in Santa Rosa. Not only does it serve authentic Mexican cuisine, but unlike most Mexican restaurants Taqueria El Favorito has evolved with the times and opened up a drive thru. Taqueria EL Favorito has been in business since 1995. The menu consists of burritos, tacos, tortas and many other traditional dishes. Most of the items cost under $10. -Rico Pinola