SRJC Theatre Arts auditions to be held this weekend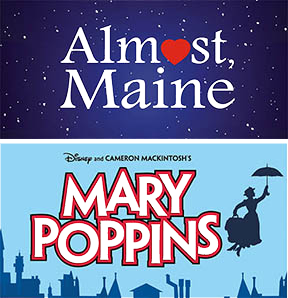 The Theatre Arts department at Santa Rosa Junior College will be holding auditions this weekend at Burbank Auditorium.
Auditions are open to the public, with two evenings to accommodate all interested performers. These performers may choose between two productions: "Almost, Maine" and "Mary Poppins." Children ages 8-12 are encouraged to audition for "Mary Poppins."
Those interested should attend either Friday or Saturday preliminary auditions, starting at 5:30 p.m. on both evenings. Adult callbacks will take place Sunday, August 23, from 12 p.m. to 9 p.m. Child callbacks will take place Tuesday, August 25, from 6:30 p.m. to 8:30 p.m.
For more information go to: SRJC Theatre Arts Audition Info