Fifty Years of Faculty Art on Display Inside Doyle Library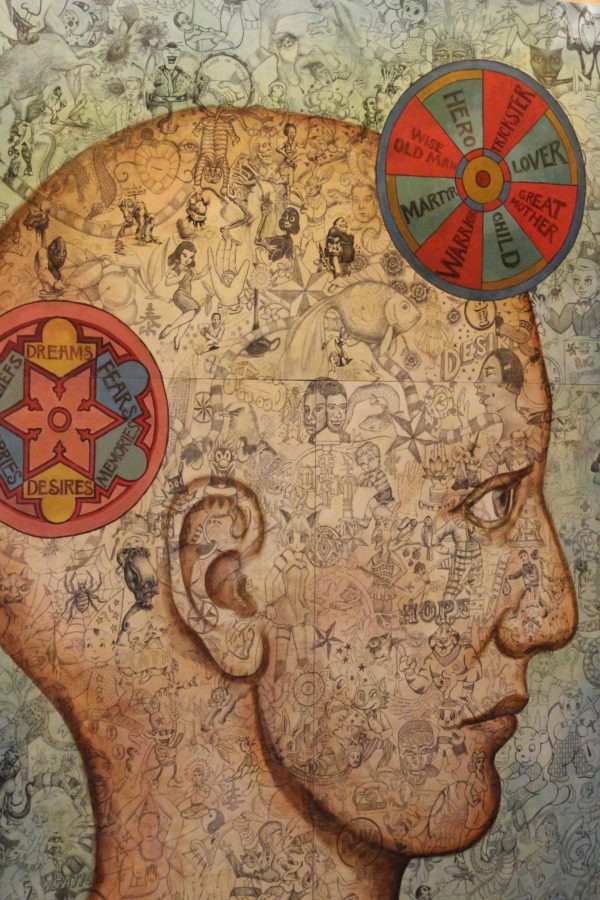 After 50 years of accumulating art collections, Santa Rosa Junior College is sharing works from faculty and staff from the 1950s to present in the Doyle Library.
The library held an art reception April 26 for "The Doyle Collection" exhibiting art of all sizes throughout the library.
On the third and fourth floors of Doyle Library, more than 80 pieces of artwork grace the gallery, accounting for 52 artists.
Library technician Scott Lipanovich spent more than two years to bring all the art to SRJC. Almost every wall and stairwell on the third and fourth floors shows a piece of art.
"The exhibit was made so that the students can enjoy the wonder of art and show what teachers can really do, and it brings students' perspective to their own art works and maybe shows others who aren't into art to think about starting some of their own," Lipanovich said.
Lipanovich chose the 80 pieces from more than 1000.
"Our instructors bring an extraordinary amount of raw talent, combined with their years of teaching experience, into the classroom and studio," Lipanovich said. "I would invite anyone to look into the breadth of work our instructors have produced. It's extraordinary."
"Headgames" by Lisa Beernsten, hanging in the stairwell between the third and fourth floors, is a piece that jumps out. Because it can be viewed from a different angle, either up the stairwell or down, "Headgames" is an excercise in the effects of shifts in perspective.
The gigantic frame sits at 144 by 99 inches, making the stairwell seem small.
The whole exibit is more than a simple gallery, as it proudly showcases works of art seen around the world, including works featured at the Smithsonian American Art Museum and the San Francisco Museum of Modern Art.
Altogether, the works make up a permanent collection donated by the artists, local galleries and private donors for the benefit of SRJC students and staff.